Menomonee Falls veteran on Everest during Nepal quake: "Scariest thing I've ever been through"


NEPAL (WITI) -- On Saturday, April 25th, in a desolate landscape, more than halfway up the world's highest peak, Benjamin Breckheimer felt the mountain beneath his feet begin to shake.

"The ground was shaking pretty violently and first, I thought it was just me being tired. My legs were weak and shaking," Breckheimer said.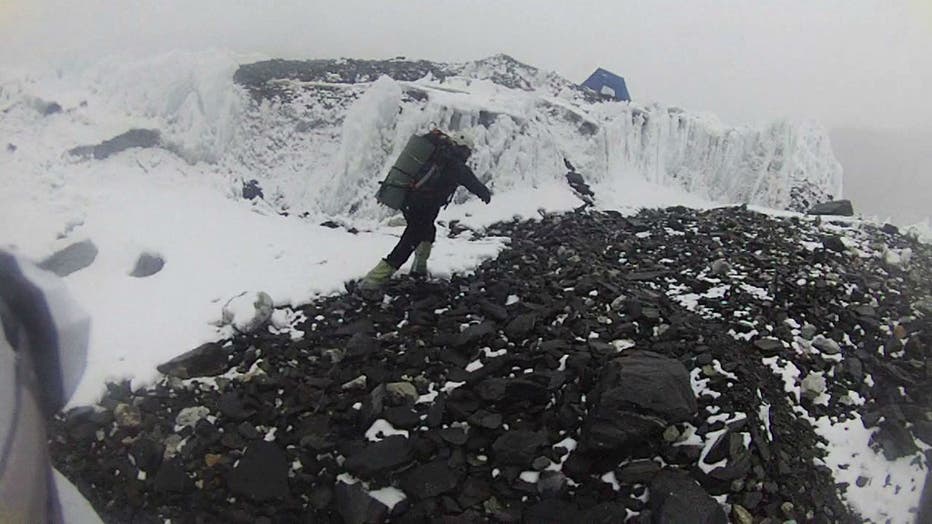 Benjamin Breckheimer helmet cam


As the trembling grew more violent, Breckheimer's helmet camera caught a plume of snow and ice heading toward them. Breckheimer's Sherpa came to his side and motioned for them to duck down for cover.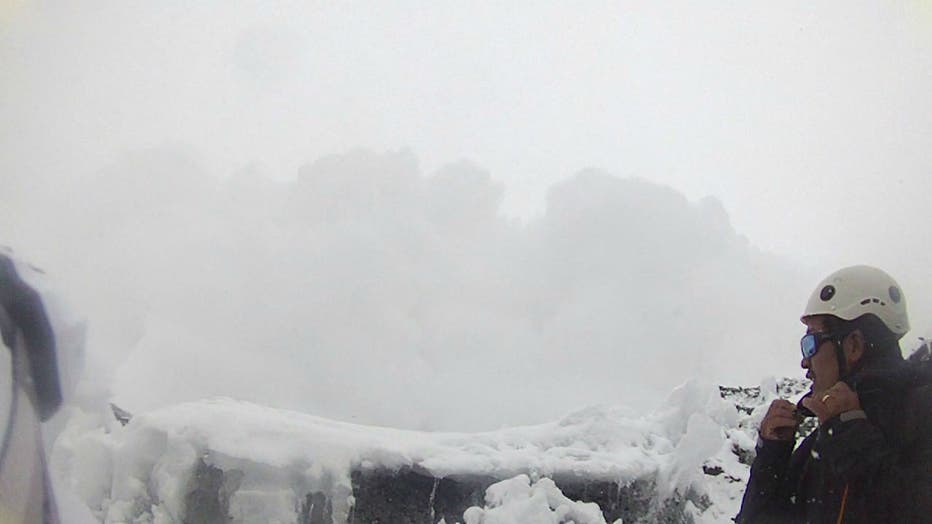 Benjamin Breckheimer helmet cam


"I didn't know what was behind that white cloud, so we just kind of ducked behind whatever we could and let the avalanche go over us," Breckheimer said.

Then, there was nothing to do but wait.

"It could've just buried us. I could've choked on a mouthful of snow or I could've been hit by a boulder," Breckheimer said. "It was the scariest thing I've ever been through -- in all honesty."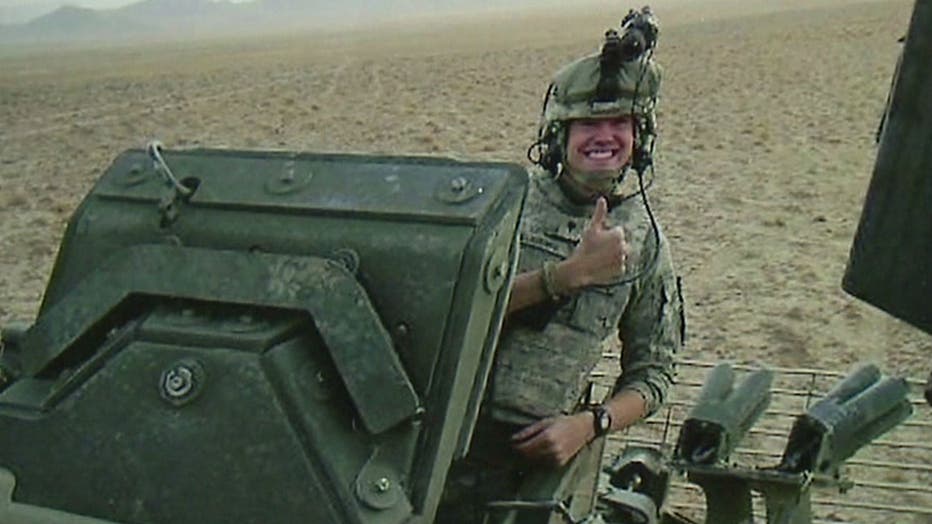 It was supposed to be a 60-day Mount Everest expedition. Breckheimer wanted to be the first wounded warrior to summit the famous peak.

In 2009, Breckheimer nearly lost his leg in Afghanistan. He says this experience in Nepal was scarier than that IED.

"It just seemed like it was coming at you so slowly, but it really wasn't," Breckheimer said.

It was over in minutes, but Breckheimer says it felt like an eternity.

"I actually hugged my Sherpa twice and broke down and just started crying," Breckheimer said.

When they returned to base camp, they saw the extent of the devastation.




"Basically the avalanche just wiped out the whole mid-section of the base camp. It honestly looked like a tornado went through," Breckheimer said.

At least 18 climbers were killed.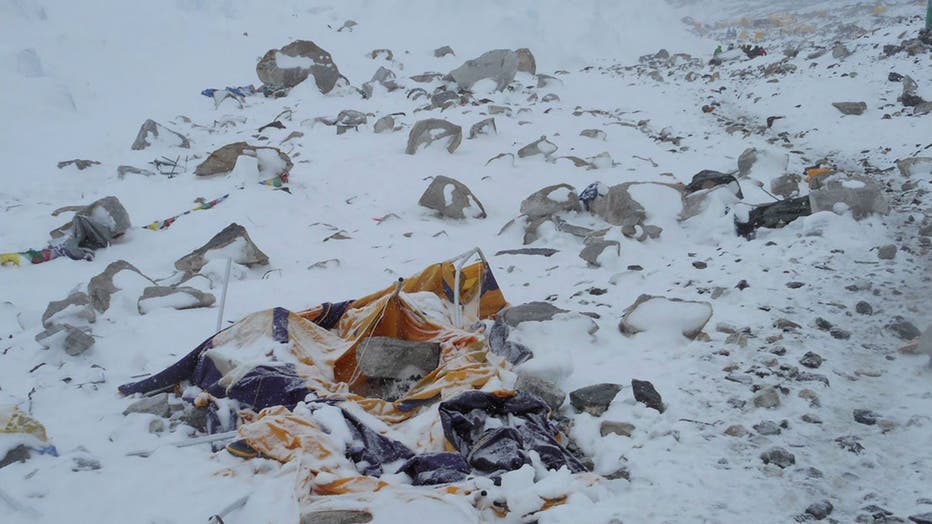 "There were Sherpas just digging people out of the rubble and snow," Breckheimer said.

Breckheimer estimates 80 people were injured.

"I just saw a lot of people coming that I imagine got pelted or peppered with rocks. A few dead bodies I saw get carried off," Breckheimer said.

Climbers and tents had been thrown hundreds of feet. Dining tents were transformed into triage tents. Radios chirped with calls for help.

"It seemed very organized for such a chaotic moment," Breckheimer said.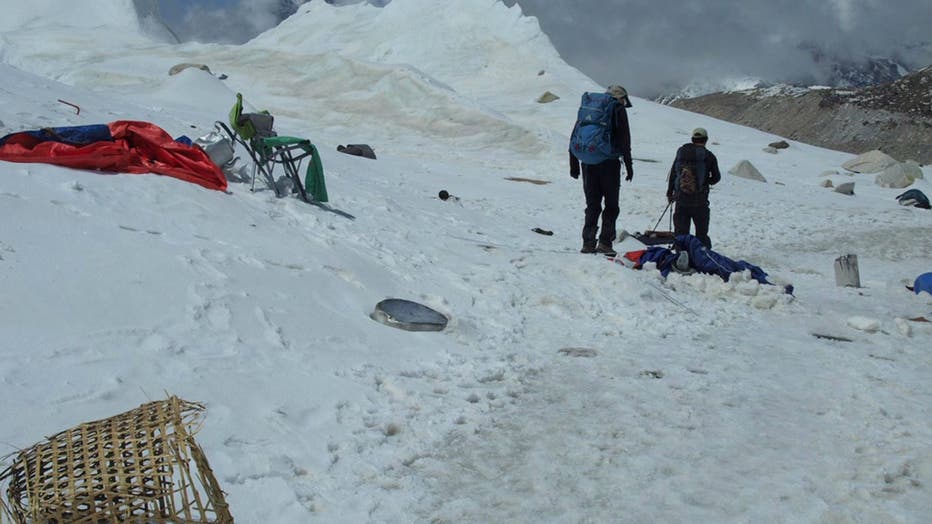 After all the wounded were flown out, Breckheimer's trip was cancelled and he made the hike down the mountain.

Even after all he experienced, Breckheimer says he'd go back tomorrow if he could.

"I want to go back. Part of me feels like there's unfinished business," Breckheimer said.

Breckheimer says he considered continuing the expedition -- but the deciding factor was when he learned his Sherpa had lost his home in the 7.8-magnitude earthquake.

He asks that we all keep everyone in Nepal in our prayers.