Menomonee Falls rep. says Milwaukee's police chief is "out of touch," urges him to step down
MILWAUKEE -- State Rep. Janel Brandtjen, a Republican from Menomonee Falls, is calling for Milwaukee Police Chief Ed Flynn to step down from his post for comments he made related to concealed carry permit holders.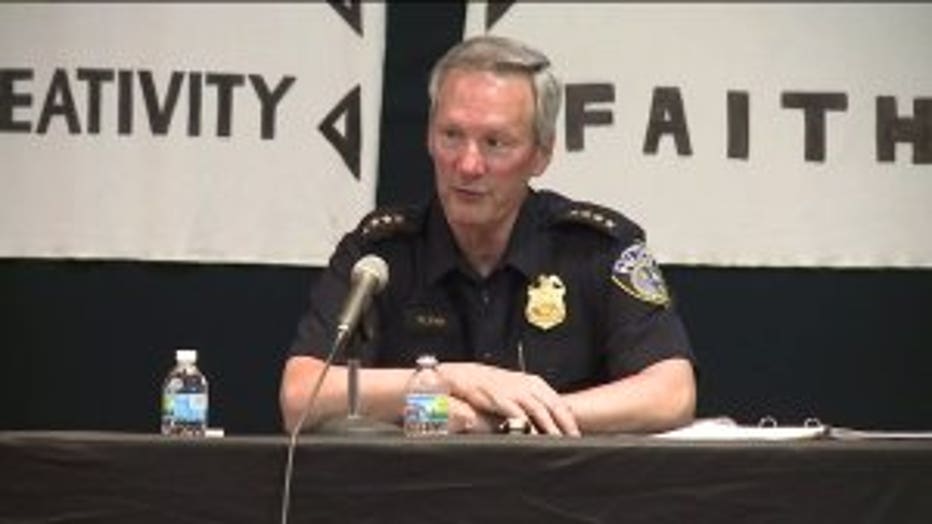 Milwaukee Police Chief Ed Flynn


Flynn's comment came Monday evening, June 26th at a town hall meeting to discuss violence in Milwaukee. One member of the audience submitted a question to Chief Flynn about whether Wisconsin's concealed carry law contributes to the violence. Flynn said it does, saying because only convicted felons are barred from permits, so-called "human holsters" with cleaner records hold guns for big-time drug dealers.

"It's an irresponsible law passed by irresponsible legislatures who are more interested in ideological points and I'd sure as hell like some more community outrage about that because that's what driving the violence in this city and too many public officials are silent on it," Flynn said.

In the wake of Flynn's statement, Rep. Brandtjen issued this statement on Tuesday:

"For far too long Milwaukee's Police Chief Ed Flynn has been struggling with an ever increasing crime problem in the city. For the past several years, violent crime has been a major problem, with no end in sight. I have long been a vocal critic of the Chief's failing policies regarding crime. His shortsighted 'no chase' policies along with his soft approach on carjacking has signaled to Chicago gangs that Milwaukee is open for business. If Milwaukee is to move forward in a positive direction, we will need leadership at the top that understands the nature of the current gang related crime epidemic. Despite the exploding economic activity of high end condos and apartments all over Milwaukee's downtown and east side areas, the city continues to decrease in population due to the unsafe environment.

With the increase in gang related carjacking comes much more crime, from human trafficking to heroin, which in turn is poisoning the rest of the state. If we want to keep the residents of Milwaukee, and the rest of the state safe, we need a change of course. Chief Flynn's recent comments blaming the uptick in violence on concealed carry permit holders demonstrates how out of touch he actually is. It's time for a safer Milwaukee, and that starts with new leadership."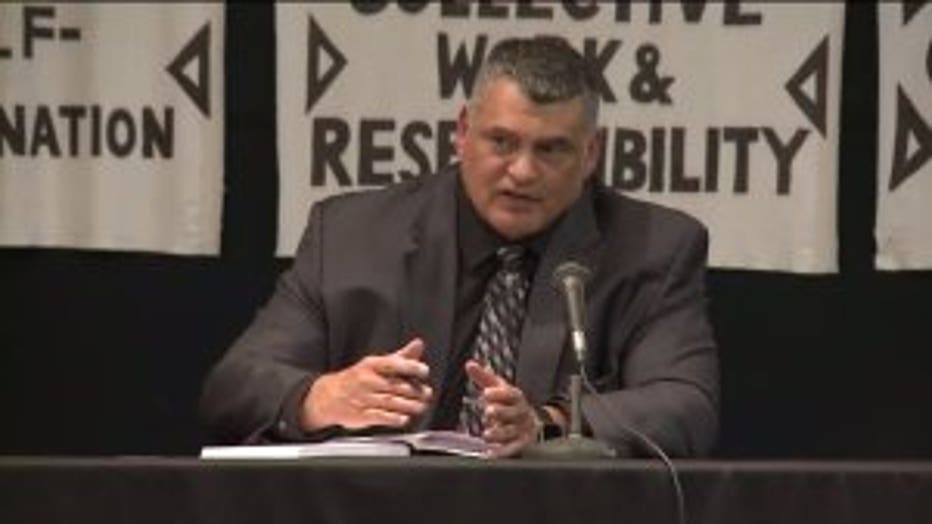 Mike Crivello, president of the Milwaukee Police Association, also took issue with Flynn's comments on Monday evening.

"I have never had a conversation with you, chief, relative to you displaying that we are arresting an overwhelming amount of people, or even one person, who's committed a crime while carrying a CCW (permit,)" Crivello said.