Men on the margin: Are buffer zones the sex offender solution?
This is one in a series of reports from Investigative Reporter Brad Hicks that earned a 2018 Alfred I. duPont-Columbia Award. Click the links below to view the other reports in the series.



PLEASANT PRAIRIE -- A three-time convicted sex offender was set free on Tuesday, November 15th, and he is now homeless on the streets of Racine.

Racine does not allow sex offenders like Eric Pletz to live within 1,000 feet of anywhere children may be -- schools, parks, libraries, churches, etc.

It's no surprise he can't find a place to stay.

FOX6 has been investigating these child safety zones for months -- documenting how they are putting sex offenders on the street.

Are these safe zones really a sex offender solution?

On the perimeter of Pleasant Prairie, you'll find the dilapidated King's Motel at a dead end. Six registered sex offenders live there.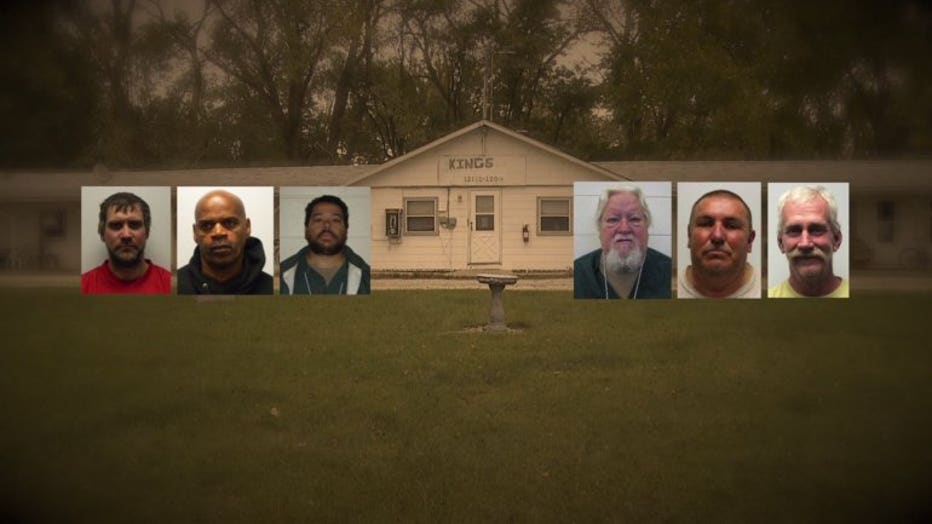 King's Motel in Pleasant Prairie


"It`s not where people would, of course, want to live," Adele Nicholas said. "It's one of the few places in Pleasant Prairie where individuals have been able to find housing that complies with the restrictions."

They're restrictions aimed at keeping registered sex offenders away from anywhere children could be.

There are vast, 3,000-foot safety zones across the village.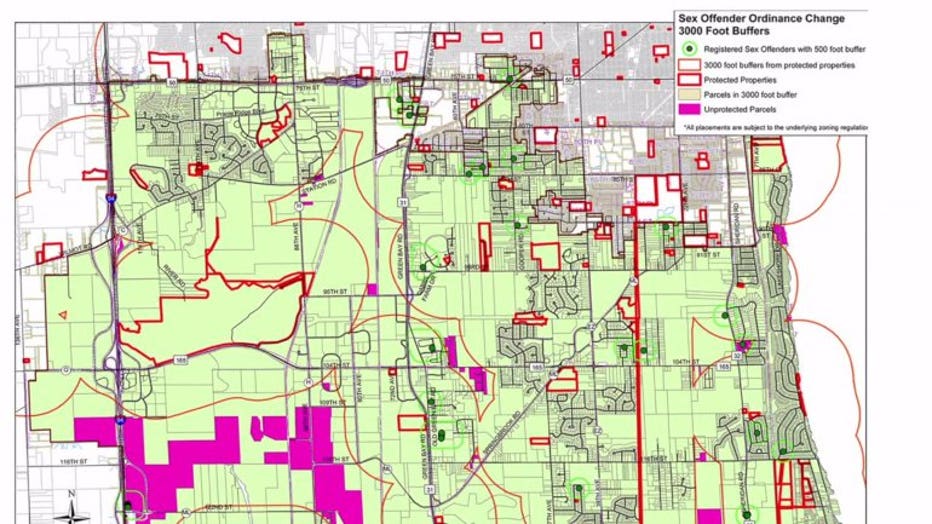 Sex offender buffer zones -- Pleasant Prairie


"The ordinance in Pleasant Prairie was basically written in such a way to get rid of all sex offenders," Mark Weinberg, civil rights attorney said.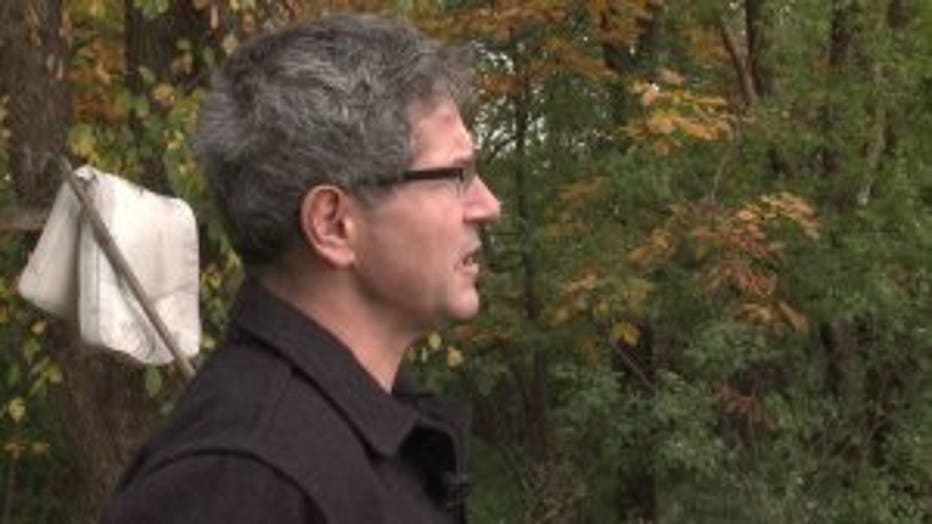 So they're stuck at the King's Motel, on the margin -- seemingly to keep kids safe. But just down the road, just beyond the village border is Bristol, home of the Bristol Renaissance Faire, where thousands of children play every season.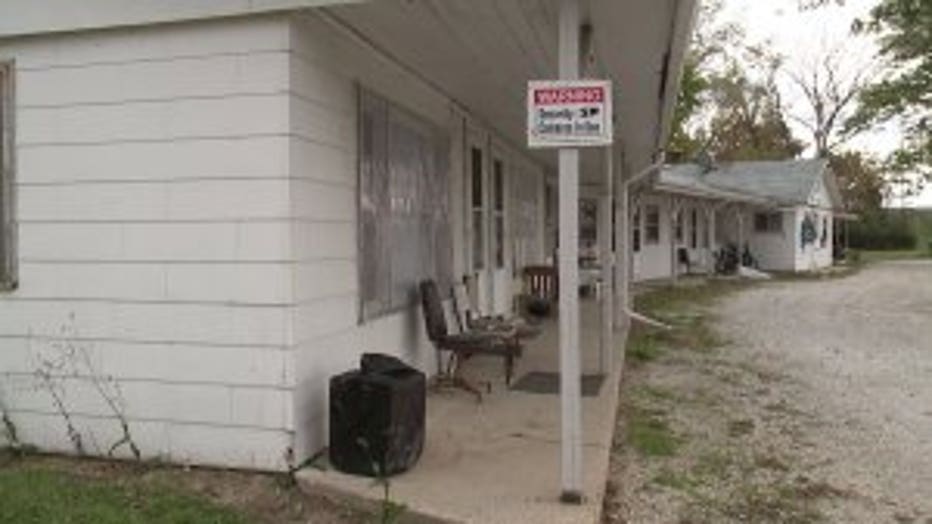 King's Motel in Pleasant Prairie


The close proximity illustrates a problem FOX6 News uncovered in just about every community in southeastern Wisconsin -- holes in the patchwork of prohibitions that could be giving you a false sense of security.

The first city in the state of Wisconsin to establish child safety zones was Franklin in 2007.

"There's a lot of opportunity in this city for stranger danger," Mayor Steve Olson said.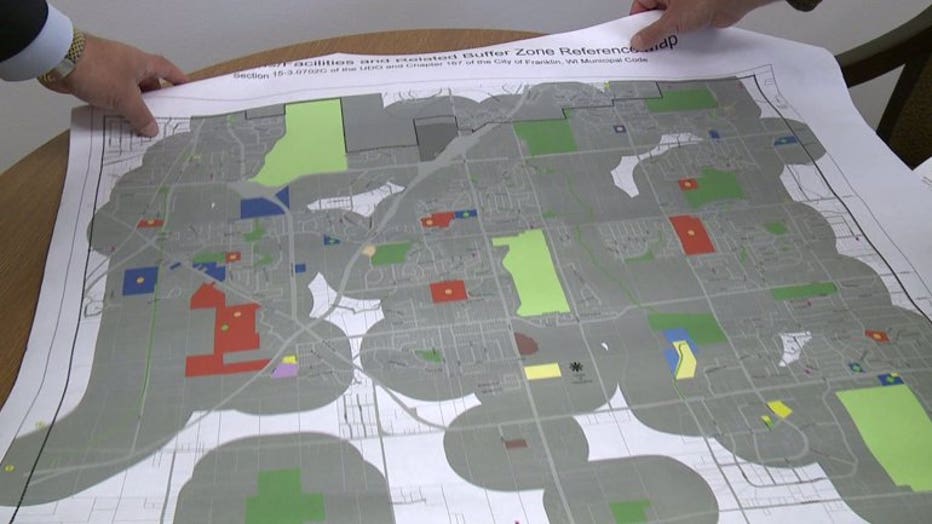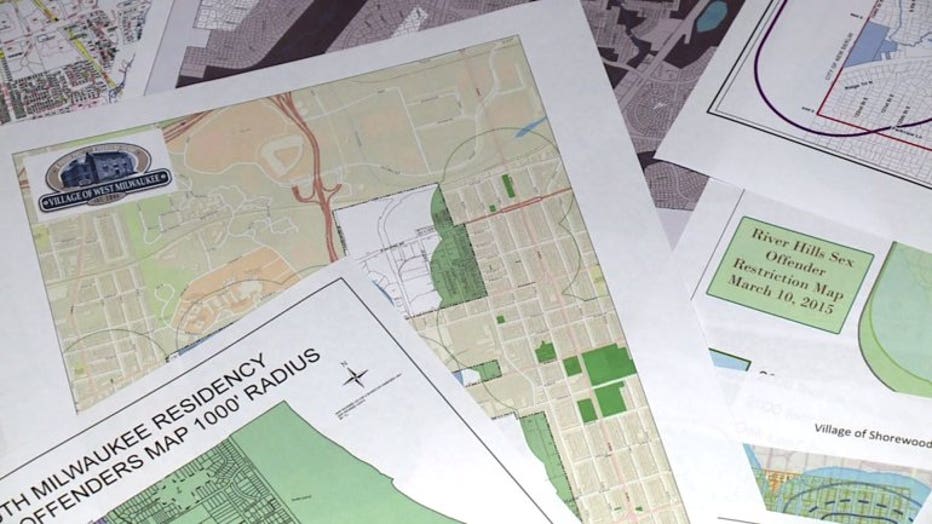 Franklin officials were scared it would become a dumping ground for sex offenders from neighboring Milwaukee.

"And from that point forward -- whoosh. Spread across the state," Curt Witynski with the League of Wisconsin Municipalities said.

Officials found themselves in a frenzied match to "one up" the communities next door with new, tougher restrictions on where sex offenders can live. These buffer zones are now the norm. Your community almost certainly has them -- but officials cannot make rules beyond their own municipal borders.

Milwaukee, for example, has a 2,000-foot buffer zone around St. Charles Borromeo School near 27th and Grange in Milwaukee. But all you have to do is cross a line and you're in Greenfield. The neighborhood near the school is one of the pockets that falls outside Greenfield's safety zones.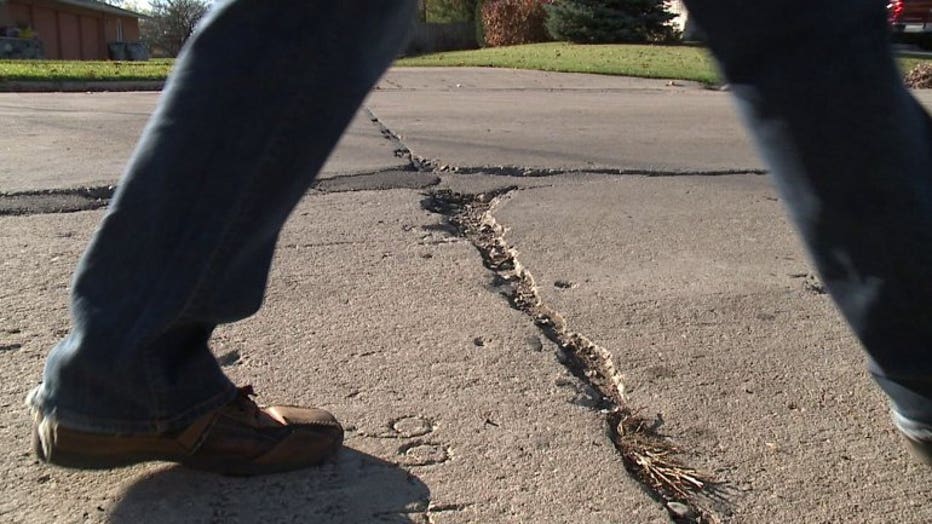 Sex offenders can live right down the street from the school.

In fact, one does -- an offender convicted of first degree sexual assault of a child.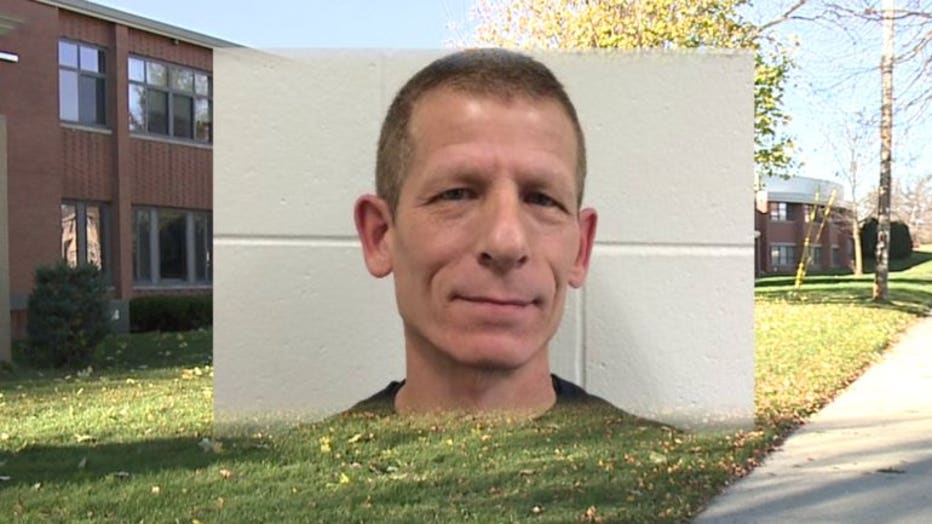 Sex offender living near St. Charles Borromeo School


Right across the street from Jeremiah Curtin Leadership Academy near 27th and Morgan in Milwaukee is another Greenfield neighborhood where sex offenders can live.

One does -- another offender convicted of first degree sexual assault of a child.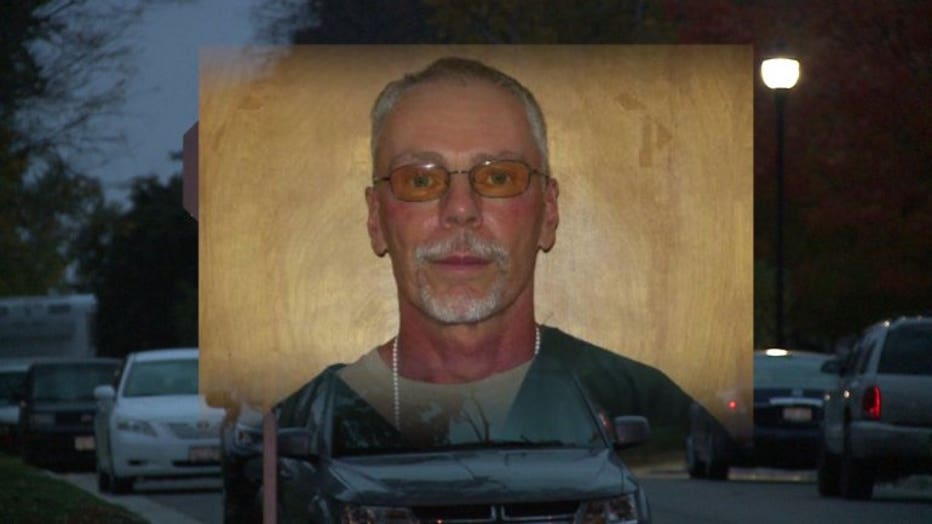 Sex offender living near Jeremiah Curtin Leadership Academy


It works the other way too.

There's a KinderCare in Greenfield -- right across the street from where pedophiles can live in Greendale.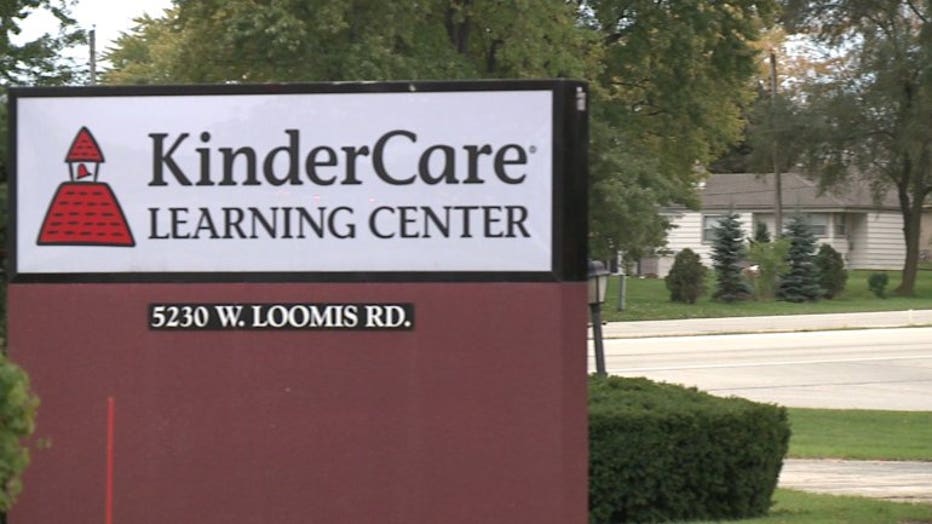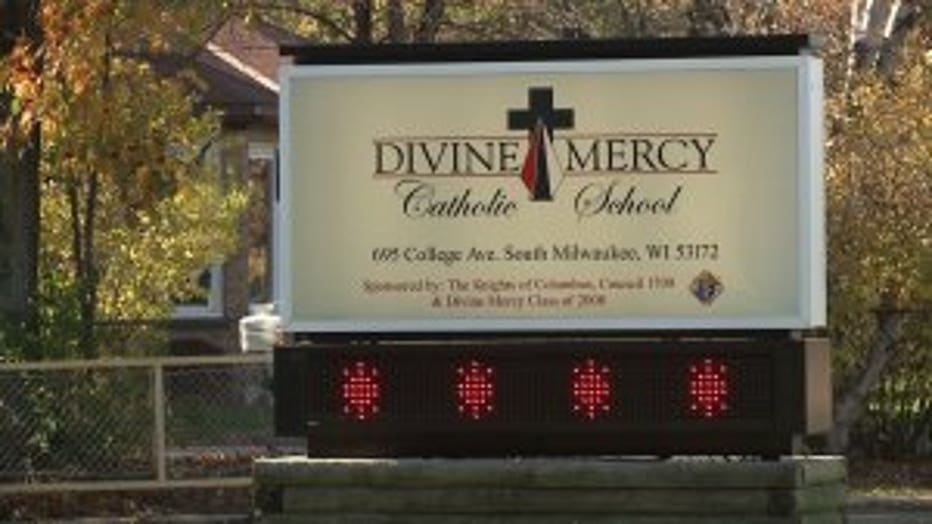 Divine Mercy Catholic School


At Divine Mercy Catholic School near College and Swift Avenue in South Milwaukee, the playground is in plain sight of a neighborhood where sex offenders can live -- on the other side of College Avenue in Cudahy.

Think your child's school is the exception?

Not if they go to Little Sprouts Learning Place near 124th Street and Morgan Avenue in New Berlin.

Or Hales Corners Lutheran Primary on Janesville Road in Muskego.

Or Milwaukee Hamilton High School near 60th and Forest Home.

Or Maple Dale School near Port Washington and Dean in Fox Point.

Or Cumberland Elementary School near Hampton and Marlborough in Whitefish Bay.

Or Connects Learning Center near College and Barland in Cudahy.

Or South Milwaukee KinderCare near Pennsylvania and College in South Milwaukee.

Or Bayside School near Santa Monica and Calumet in Fox Point.

Or Blessed Sacrament Elementary School near 43rd and Oklahoma in Milwaukee.

All are closer to places were sex offenders can live in adjacent Milwaukee County communities than their own ordinances allow.

And it's not just schools.

Stroll past the playground at Greene Park in St. Francis, where the buffer zone is 2,000 feet and you'll be just a few hundred feet from a street in Cudahy where sex offenders are allowed, and the home of a man convicted of first degree sexual assault of a child.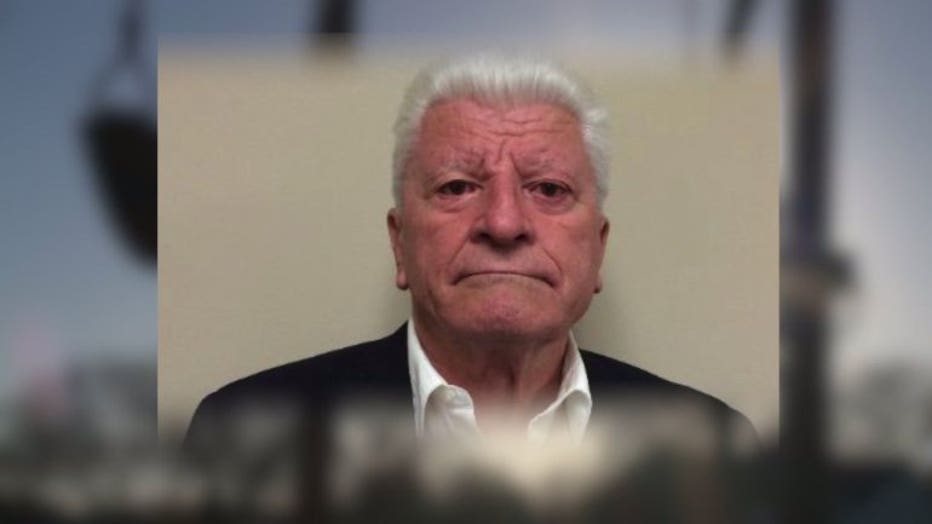 Whitnall Park, near 92nd and Rawson in Hales Corners is right across the road from several streets green-lighted for sex offenders in Greendale.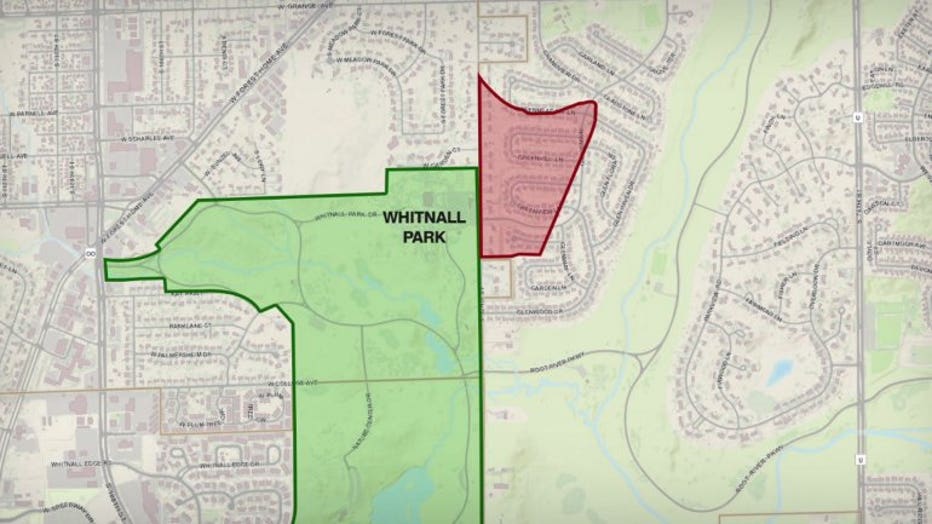 Alcott Park near 92nd and Howard in Milwaukee is next to a Greenfield neighborhood that's outside a safety zone.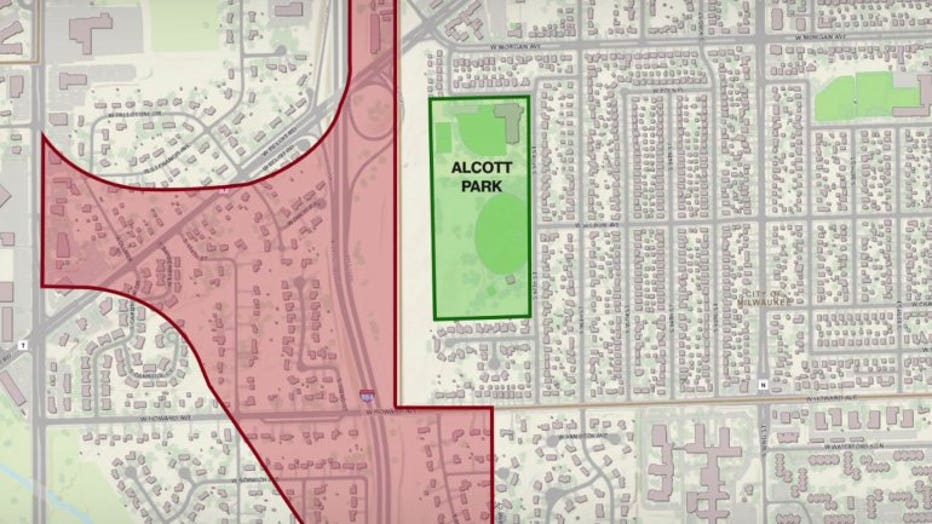 Each of these parks has a buffer zone around it -- but the municipality next door has a place where sex offenders can live that's much closer, and in most cases, a sex offender does live there (and these are just the parks in Milwaukee County):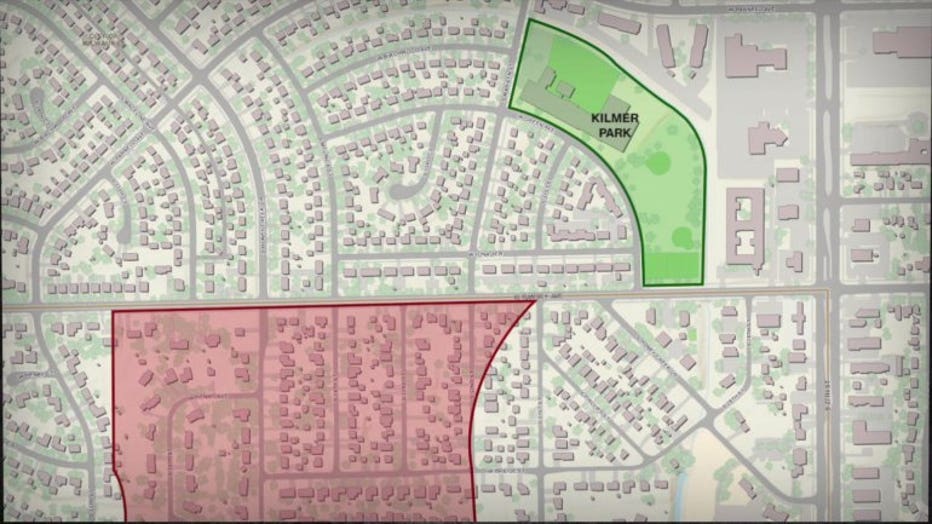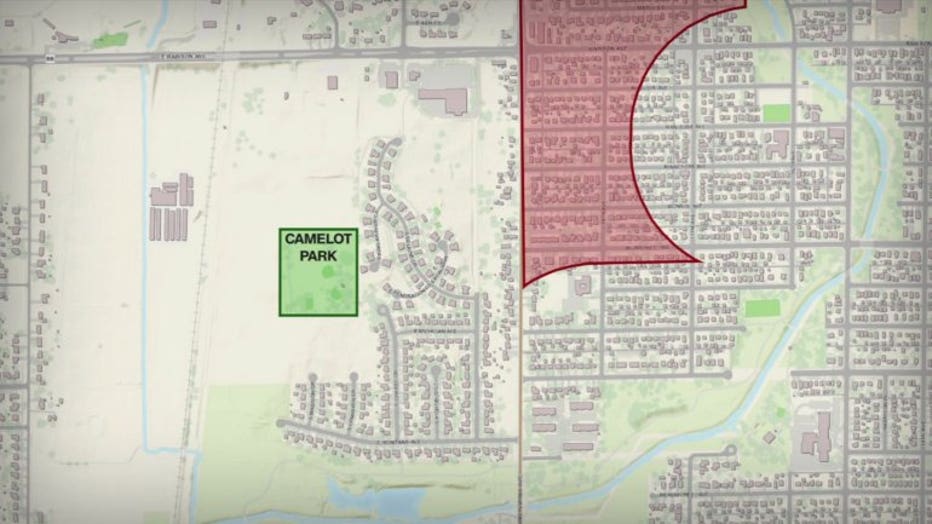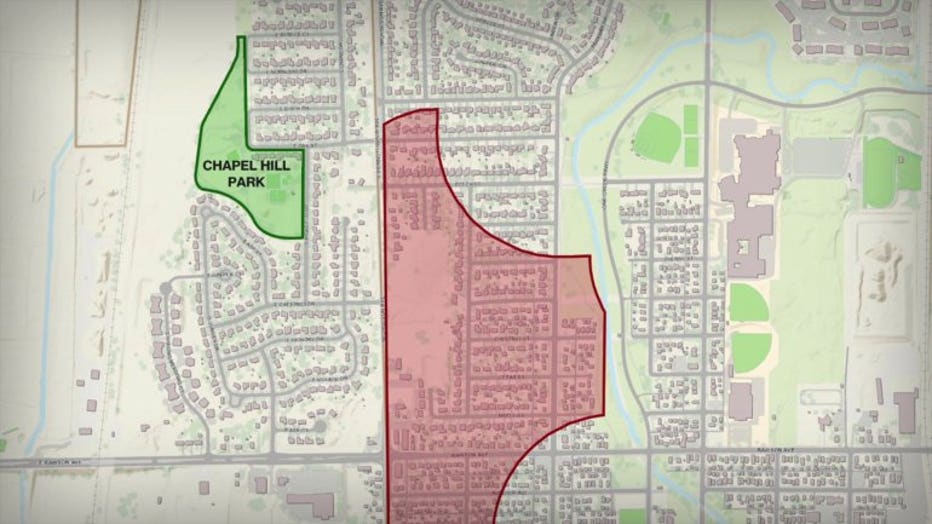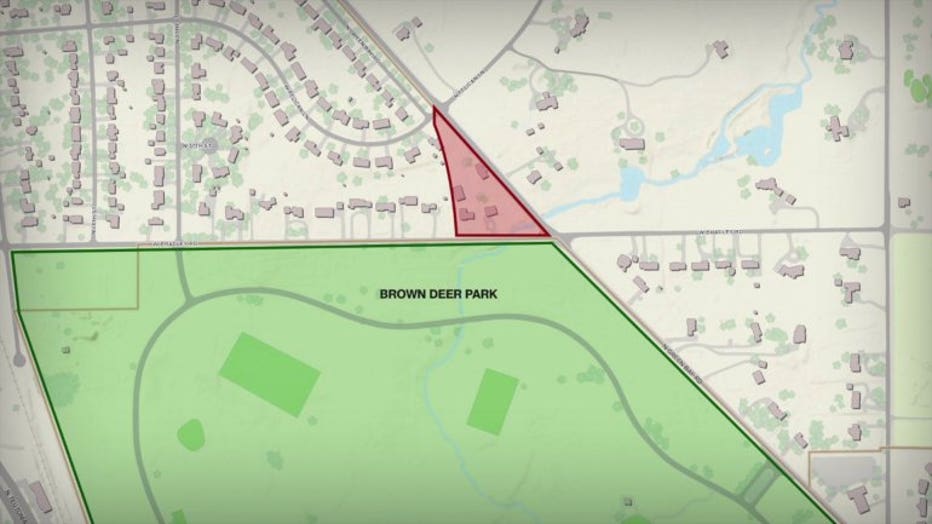 "It cannot be patchworks," Milwaukee Alderman Michael Murphy said.

Murphy wants the state to step in with a uniform standard -- the same size buffer zone everywhere. Murphy said he's concerned communities, including his own, are using the buffer zones to banish offenders into homelessness -- leaving them on the streets -- unstable and unsupervised -- a dilemma FOX6 News has documented.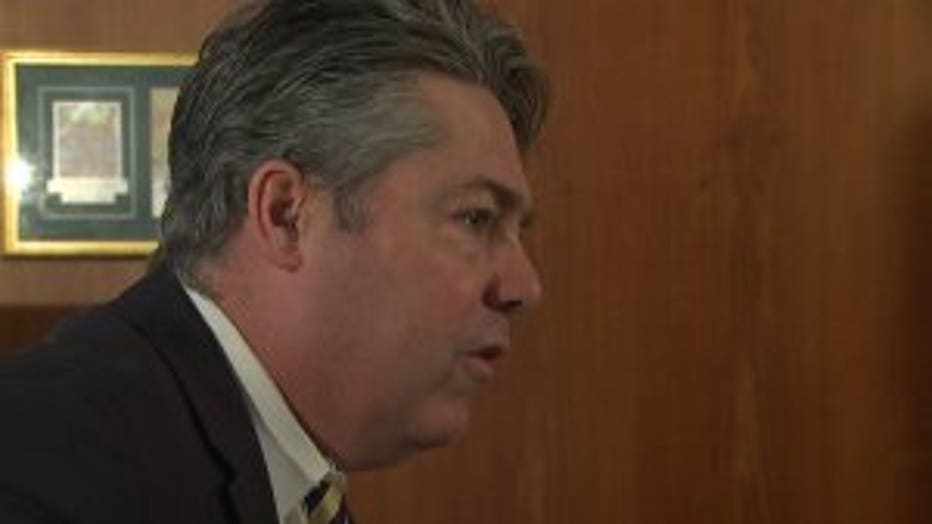 A statewide standard would also create more complete safety zones that cross the municipal boundaries.

"No one likes even touching this issue. Politically it's a very dicey one for everyone involved," Murphy said.

The mood, however, may be changing. The League of Wisconsin Municipalities represents hundreds of communities across the state.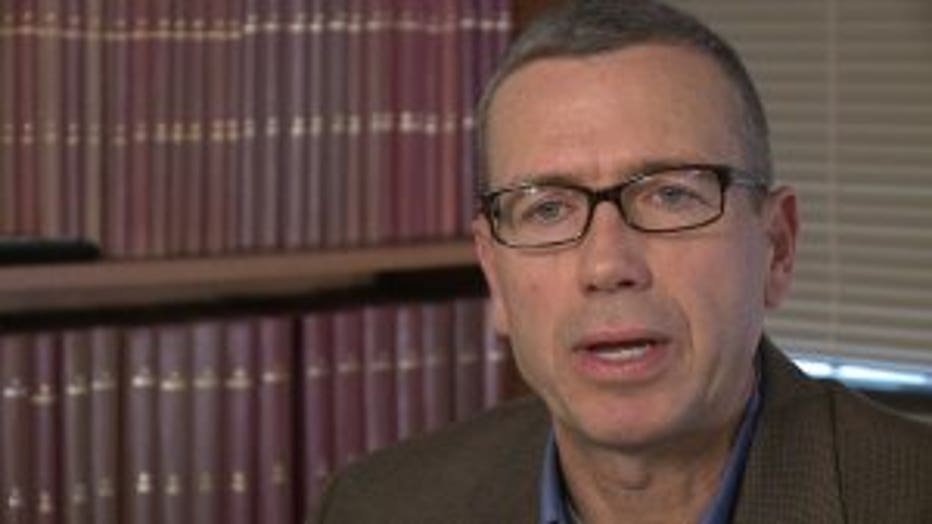 "Most of our members would say 'we want the ability to adopt an ordinance like we have,' but we do have a minority of our members who say 'that's just not a solution that we can all continue to live with,' and who are just uncomfortable with the whole practice that has been happening," Witynski said.

Franklin Mayor Steve Olson is not one of them.

"We don't need the state to define things for us," Mayor Olson said.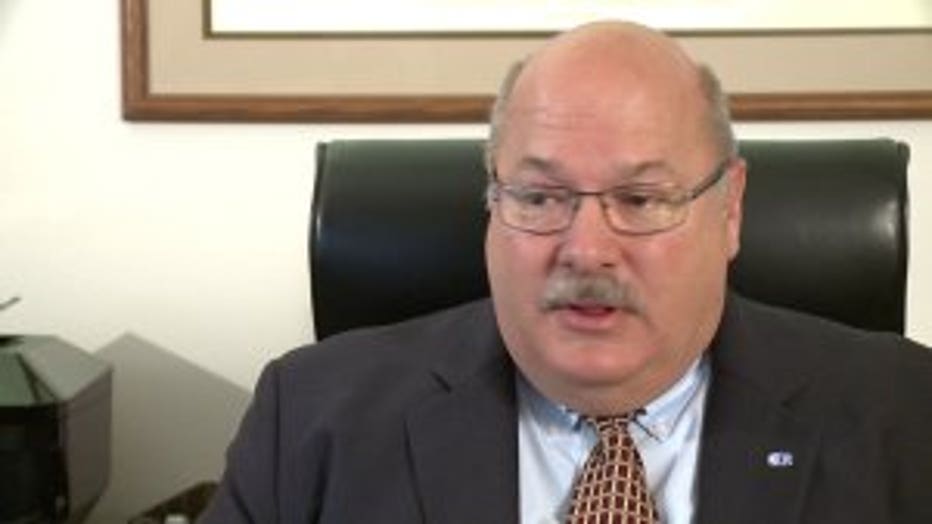 Franklin Mayor Steve Olson


Olson said he's concerned the same buffer zone size across the board would banish offenders from densely populated areas where schools and parks are closer together and leave more spread out communities like his as the only option for the displaced offenders to live.

"All we need is the state to say 'you will take your own back.' Plain and simple, and not push them off on anyone else. That fixes distances. It fixes border battles. It stops all this foolishness about my distance is bigger than your distance," Olson said.

But experts argue it's all an illusion -- that buffer zones of any size do nothing to keep us safe.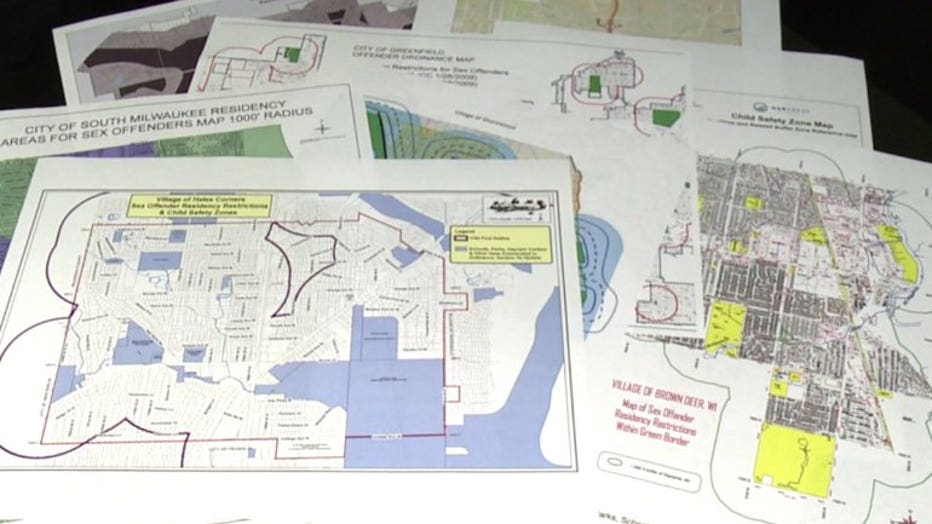 "The research on how effective residency restrictions are has been pretty uniform, kind of remarkably consistent," Dr. Michael Caldwell, a UW psychologist said.

Dr. Caldwell has spent years studying sex offenders and what makes them tick.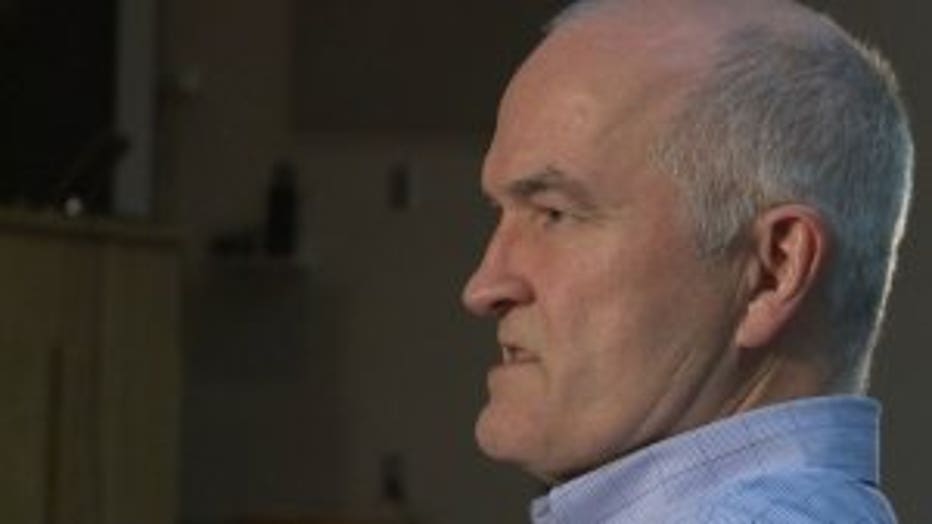 "Buffer zones make people feel better, but really don't seem to have any impact on sexual violence," Dr. Caldwell said.

Research shows the vast majority of offenders know their victims through vocations or avocations -- family or friends.

"The guys who do offend against strangers, they don't pick somebody in their neighborhood. They may travel quite a ways -- so they're not known, and the buffer zone doesn't have any effect on that," Dr. Caldwell said.

On the contrary -- moving sex offenders off the map and into the margins may actually be putting you and your family more at risk.

"The more they're kind of detached from society, the more likely they are to do something wrong," Dr. Caldwell said.

"It pretty much constitutes banishment -- and we know that banishment is against the law and is unconstitutional," Weinberg said.

Like the six offenders camped out at the dead end King's Motel -- which is why Pleasant Prairie's residency restrictions are now Exhibit A in a federal lawsuit.

"The lawsuit said, 'hey, you can't just do anything you want to get rid of sex offenders in your town,'" Weinberg said.

Concerned its ordinance wouldn't stand up in court, village officials recently racheted back the restrictions.

"We still think there are some problems with the ordinance as it's now written," Adele said.

So the federal lawsuit will move forward.

"We know people hate this population of people and want to do everything they can to get rid of them, but you still have to abide by the constitution," Weinberg said.

The six men at the King's Motel could now become a nationwide test case.

The Chicago civil rights attorneys in the Pleasant Prairie case have filed a similar lawsuit against Kenosha.

As for a possible statewide standard for child safety zones, lawmakers on both sides of the aisle said it's not on the radar for 2017.