Mega Millions jackpot soars to a whopping $470M for Tuesday drawing
MILWAUKEE -- Feeling a little bit lucky?

Here are the winning Mega Millions numbers from the drawing Tuesday, Oct. 9: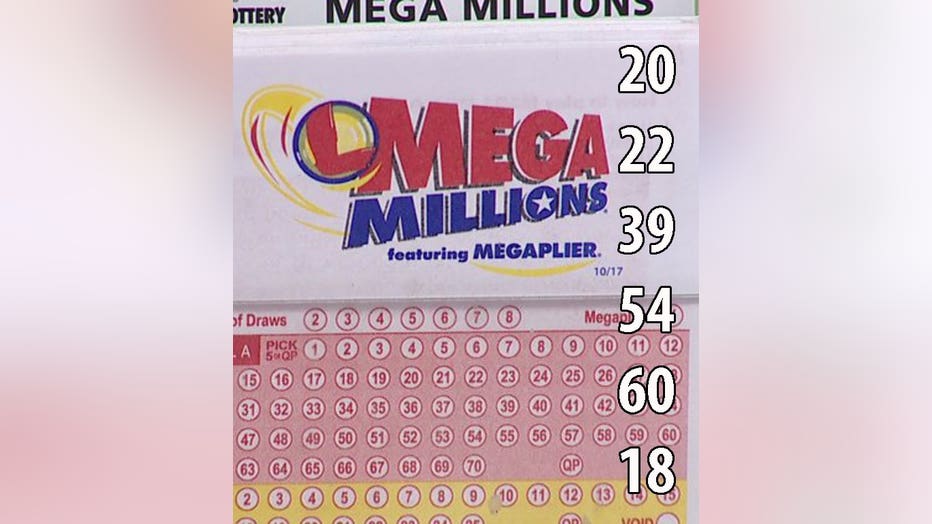 The jackpot is a whopping $470 million. The cash option is nothing to shake a stick at either -- it's $265 million.

Mega Millions tickets cost $2 per play. Players may pick six numbers from two separate pools of numbers -- five different numbers from 1 to 70 and one number from 1 to 25 - or select Easy Pick/Quick Pick. You win the jackpot by matching all six winning numbers in a drawing.

The jackpots start at $40 million and grow by a minimum of $5 million per draw each time the jackpot rolls.