Mega Millions $1.35B jackpot is game's 2nd highest
MILWAUKEE - The Mega Millions prize has grown again to an estimated $1.35 billion after there was no winner of the lottery's latest giant jackpot.
The new jackpot drawing on Friday night will be another milestone in the game, Mega Millions officials said, the game's second highest.
The only Mega Millions jackpot larger than Friday's prize is the $1.53 billion won in South Carolina in 2018, Mega Millions said.
The largest jackpot in the U.S. to date was a $2.04 billion Powerball won by a single ticket in California in November.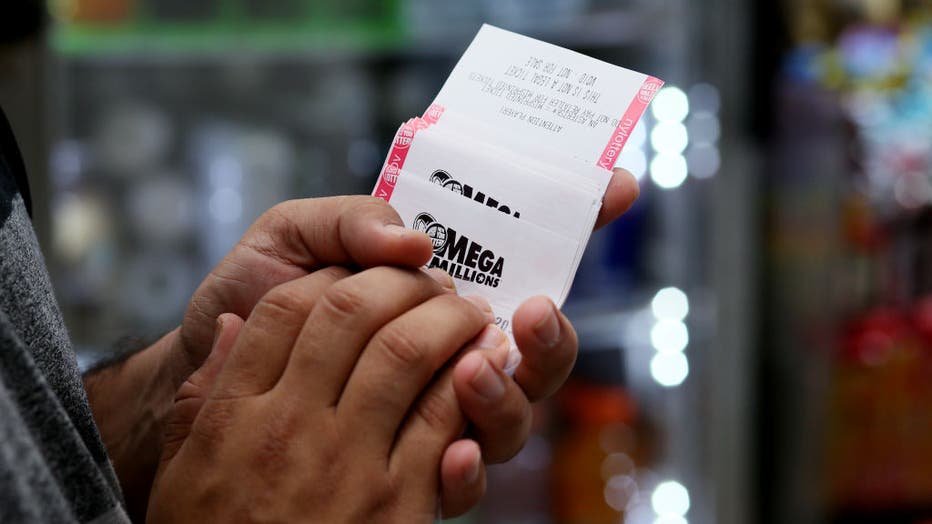 (Photo by John Smith/VIEWpress)
The estimated $1.35 billion jackpot in the next drawing would only be distributed to a winner who chooses an annuity paid over 29 years. Nearly all grand prize winners opt to take a cash payout, which for Friday night's drawing is an estimated $707.9 million.
People in Brown Deer said Wednesday they're excited for another opportunity to win.
"It's awesome," said Frank Scaffidi. "My odds are better."
Scaffidi said it's all about how you play.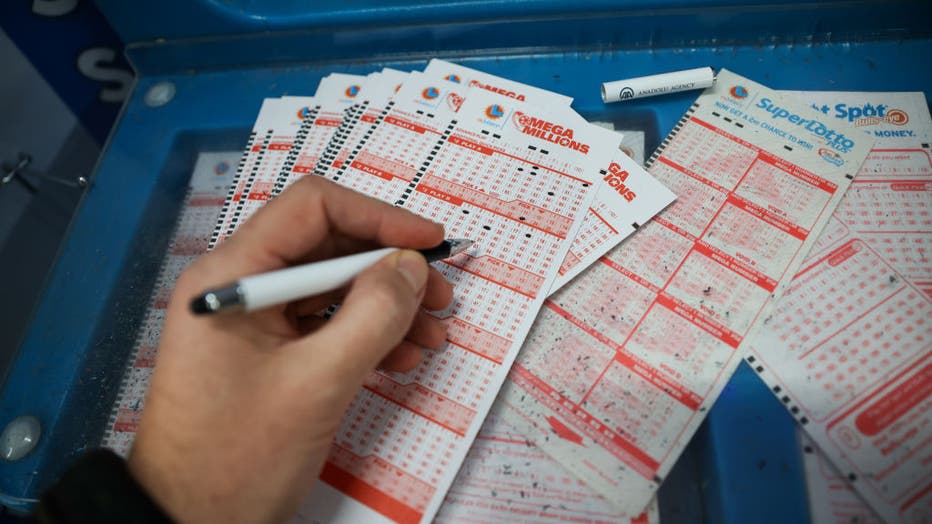 (Photo by Tayfun Coskun/Anadolu Agency via Getty Images)
"If I want to be a smart person, I probably would get 25 tickets and pick each Powerball, but when the jackpot gets this high, you got to get extras," said Scaffidi. 
Some said they only need one ticket to win.
"I thought I might be a little lucky because I just had my baby boy the other day, too, so it's been kind of a good week so far, so trying to keep it up," said Donta Johnson.
Scaffidi said if he won, he would share the wealth. 
(Photo by Tayfun Coskun/Anadolu Agency via Getty Images)
"If I win, I will buy you a car," said Scaffidi. "You can hold me to it."