Medical Examiner investigates death of former Milwaukee Ald. Paul Henningsen
MILWAUKEE -- The Milwaukee County Medical Examiner's Office is investigating the natural death of former Milwaukee Alderman Paul Henningsen, according to a tweet posted on Wednesday afternoon, October 19th. Henningsen was 70 years old.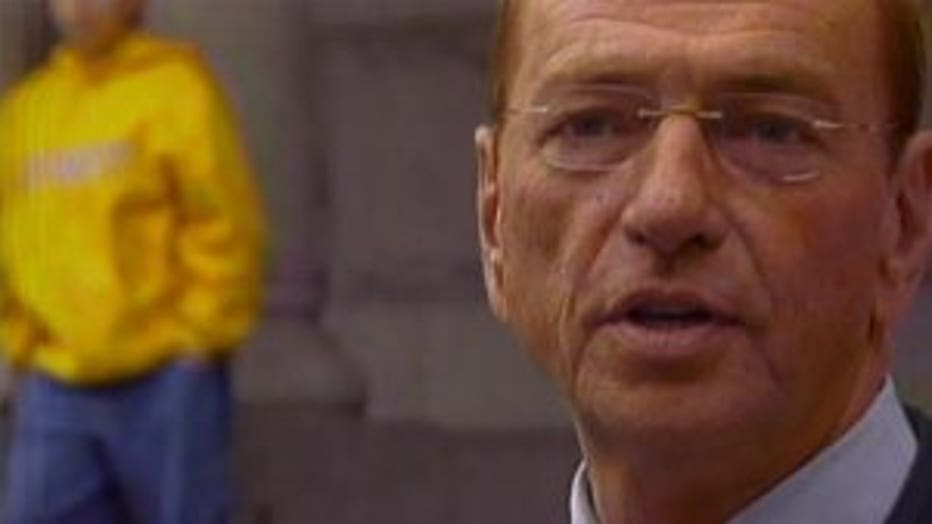 The medical examiner's report indicates a friend asked for a welfare check on Henningsen on Tuesday, October 18th because "he could not get a hold of him." Officers made a forced entry into Henningsen's home and found him deceased.

Henningsen was accused of embezzling more than $30,000 from his campaign fund and falsifying spending reports.

After being found guilty, Henningsen was sent to prison in September 2003 for embezzling money from his campaign fund. He was sentenced to two years and nine months in federal prison in Oxford, Wisconsin -- in the south-central part of the state. He was also fined $2,500 and ordered to pay $8,000 in restitution.

Henningsen always maintained his innocence.




Milwaukee Mayor Tom Barrett issued the following statement on Henningsen's passing:

"Paul Henningsen was committed to making Milwaukee a better city.

"Paul's commitment to public service included serving for 27 years on the Milwaukee Common Council and County Board. He worked with business and community leaders to build a stronger downtown and engaged west-side stakeholders to improve neighborhoods and the quality of life for residents.

"Throughout his life, Paul was dedicated to helping others. My condolences to his family and loved ones during this difficult time."

Alderman Bob Bauman issued this statement:

"I was surprised and saddened to learn of the passing of Paul Henningsen, who preceded me in this office.

"Anyone who knew Paul could appreciate and admire his passion for social justice and economic development. His work at City Hall and in the district was focused on making improvements where needed, and he believed in the importance and value of neighborhood revitalization. For example, he was largely responsible for the revitalization of the Concordia neighborhood where I now live. We became friends and worked on several issues after my election in 2004 – that despite having been election opponents several times during the 1990s.

"I will not forget his many contributions and his service to our city.

"I offer my sincere condolences to his loved ones and friends."