Elderly man dead after Kilbourn Avenue bridge fall
MILWAUKEE - An elderly man visiting Milwaukee died Monday, Aug. 15 after he tried crossing the Kilbourn Avenue bridge downtown as it was rising.
Police said the man, identified by the Milwaukee County Medical Examiner's Office as 77-year-old Richard Dujardin, lived in Providence, Rhode Island. 
One witness said she crossed the bridge with this man's wife only to turn around and see he didn't make it. Other witnesses questioned why this happened in the first place.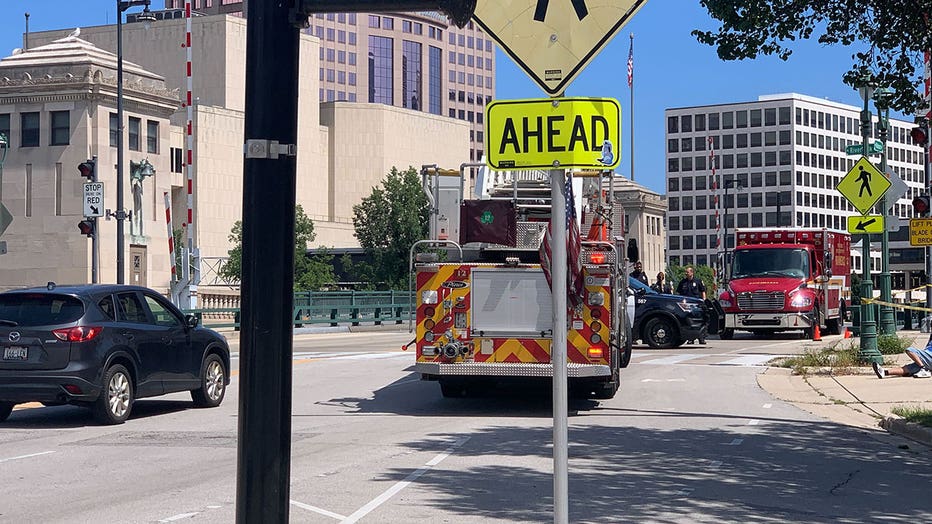 Death of elderly man under investigation at Kilbourn bridge in Milwaukee
Every time the bridge prepares to rise, the bell rings, lights flash and a protective arm blocks the road and sidewalk along Kilbourn Avenue, but around noon Monday, the bridge became the scene of a death investigation.
"I noticed that the bridge was up," said Paula Lee, witness. 
SIGN UP TODAY: Get daily headlines, breaking news emails from FOX6 News
Three witnesses told FOX6 News though the barrier was down, they saw the elderly man trying to cross the bridge which began to rise.
One witness in her car said it appeared the man realized he couldn't make it, so he held onto the railing until he fell an estimated 25 feet.
Lee saw the police response almost immediately.
"I noticed that he was giving CPR to somebody, and I saw him doing the pumping and then I saw him stop, and I thought, 'Wow, I don't think this is good,'" said Lee.
Firefighters and police officers rushed to the scene, but the victim was pronounced dead.
"I feel so bad for the family that had to go through this," said Lee.
Despite the towers on site, Milwaukee Department of Public Works officials said a bridge operator controls the Kilbourn bridge from the Water Street Bridge House using video.
Witnesses said their hearts hurt for the family and a Milwaukee visitor they never got to know.
"It's just really a tragic day, of course," said Lee. "You take life for granted until something like this happens."
FOX6 asked Milwaukee police if they are considering criminal charges. All a spokesman would say Monday is that the incident is under investigation.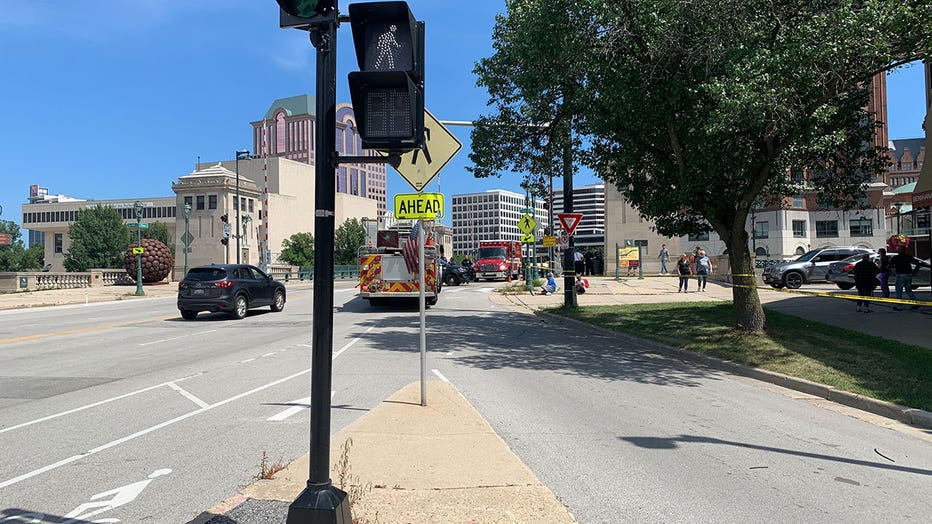 Death of elderly man under investigation at Kilbourn bridge in Milwaukee
Statement from Milwaukee Police Department
"The Milwaukee Police Department sends our sincere condolences to the decedent's family and friends who lost their loved one during this tragic incident."