Medical condition may have led to fatal crash in New Berlin


NEW BERLIN -- New Berlin police identified on Monday the victims of a fatal crash that happened Sunday at Sunny Slope Road and Glencove Parkway.

The wreck happened shortly before 10 a.m. Sunday. A car driven by a 36-year-old New Berlin man slammed into another car as it was stopped at a stop sign. There were four people in the car that was struck, three died. Mourners are now leaving flowers at the intersection where the wreck happened.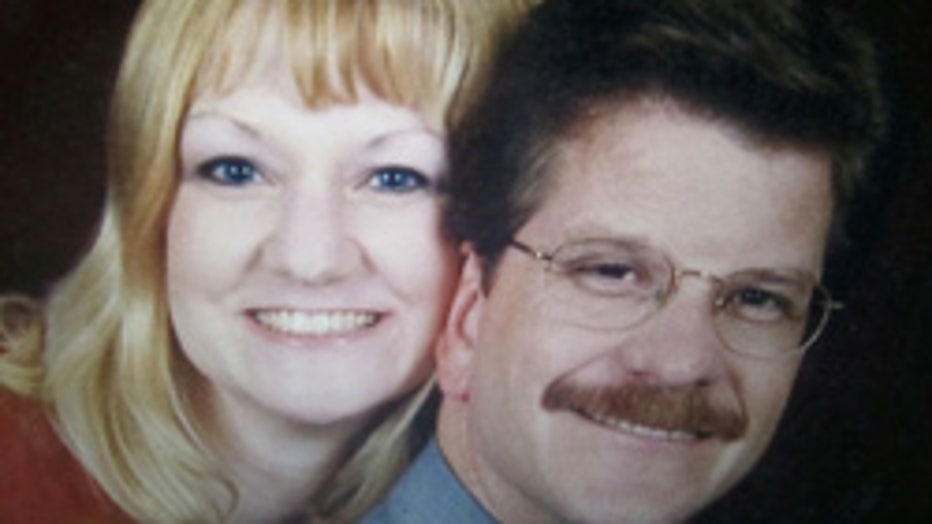 The deceased include 49-year-old Thomas Wagner of New Berlin, his 49-year-old wife, Catherine and 54-year-old Patricia White of Milwaukee. The fourth person in the vehicle that was struck is 52-year-old William Wagner. He was flown by Flight for Life to Froedtert Hospital.

Police say neither alcohol nor drugs is suspected as playing a role in this crash.

Officials are investigating the possibility the surviving driver suffered from a medical condition at the time of the accident.

The Wagners have a teenage daughter. Their grieving neighbors are concerned about the girl who lost both of her parents so suddenly.

"I was just devastated that something so random could happen, really affect a family. It has changed her life forever," said neighbor Joann Perleberg.

The daughter attends high school in New Berlin. A friend of the family told FOX6 News that classmates of the girl wore orange Tuesday to show their support of their friend.

The Waukesha County District Attorney's Office is reviewing this case.