MCTS is 'giving artists a space' by allowing local works to be featured at bus shelters


MILWAUKEE -- A Milwaukee intersection is getting a facelift. The unique project adds a vibrant twist to an otherwise unremarkable destination.

Unless you are a regular rider, you might not notice the bus stop at 6th and National. It is designed to keep passengers out of the elements -- not for ambience.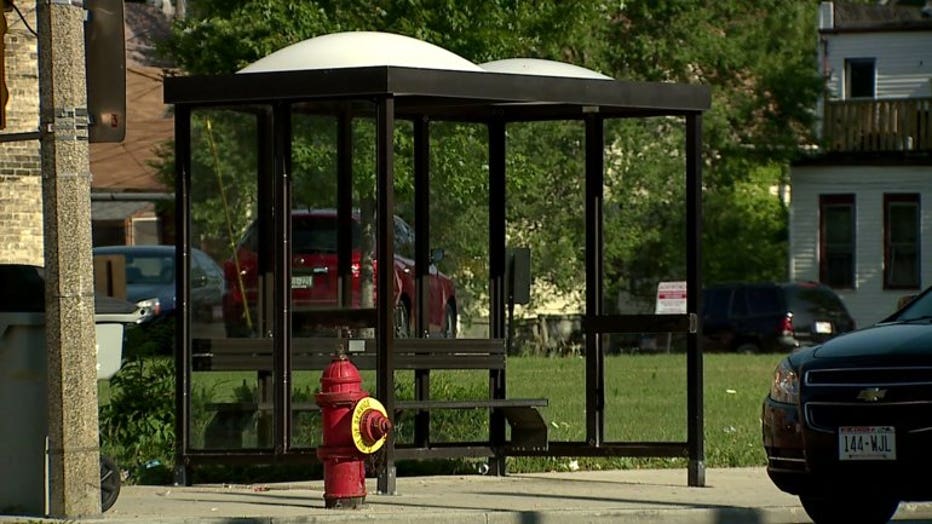 Bus stop at 6th and National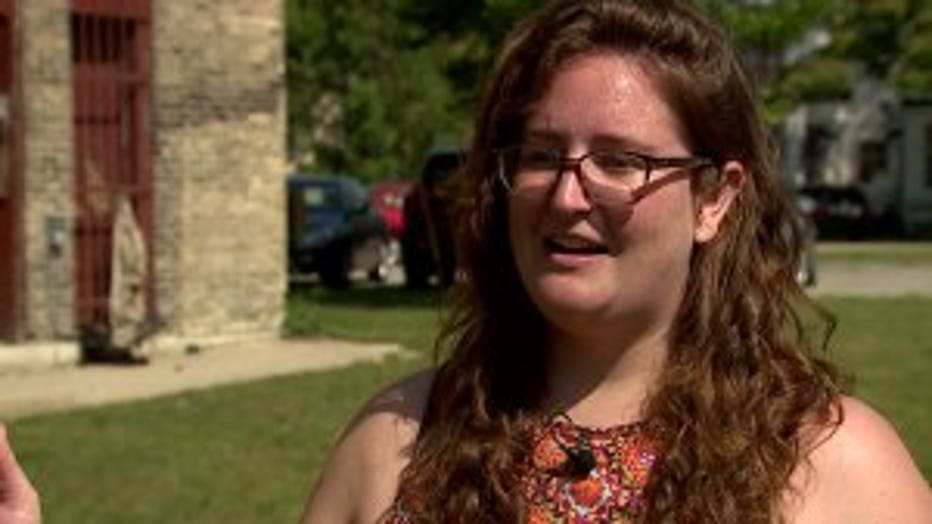 Libby Olbrantz not only spotted this shelter, she saw a spotlight.

"I thought, 'man, that would be so cool.' I emailed every single person -- everyone I could find on their website," said Olbrantz.

The artist reached out to the Milwaukee County Transit System (MCTS) with an unusual request. She wanted to transform unassuming bus stops into art galleries.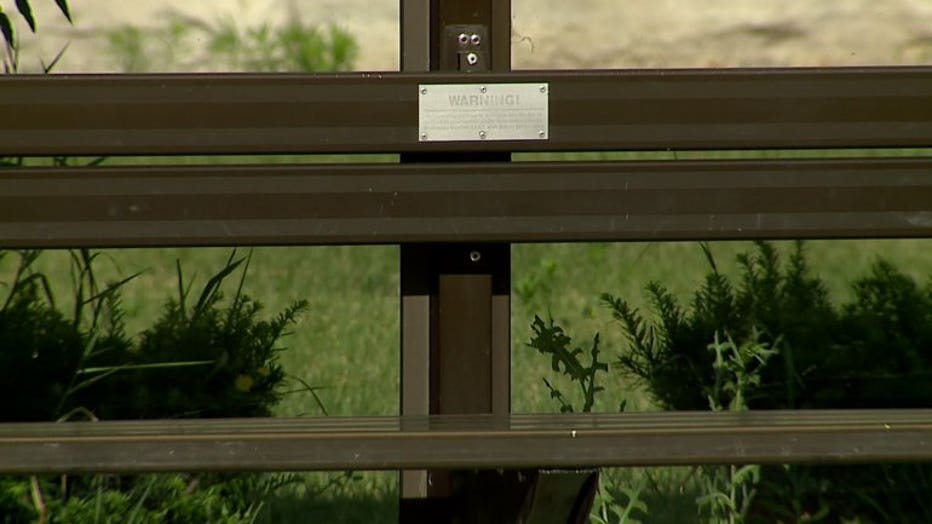 Bus stop at 6th and National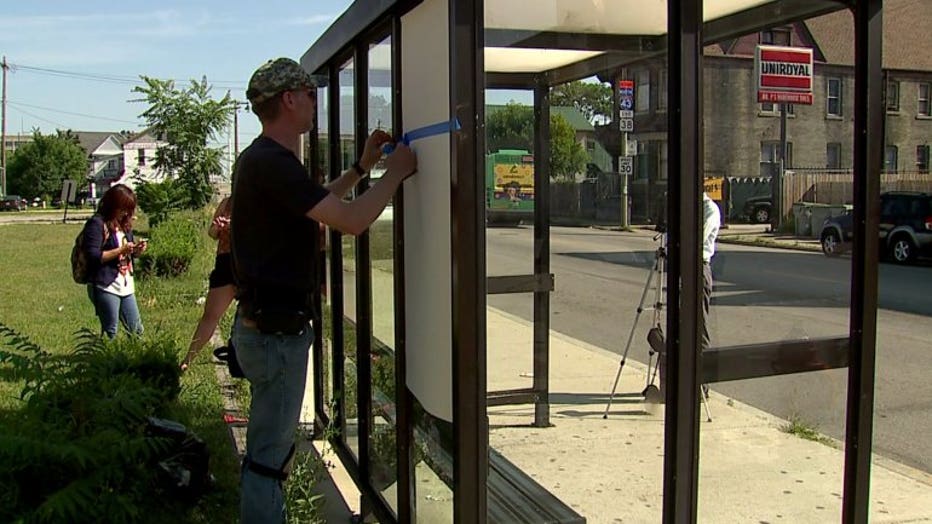 "I like giving artists a space that isn't trapping art in a gallery or a museum. It gives something to the whole community without paying money to see it," said Olbrantz.

To Olbrantz's surprise, MCTS officials agreed.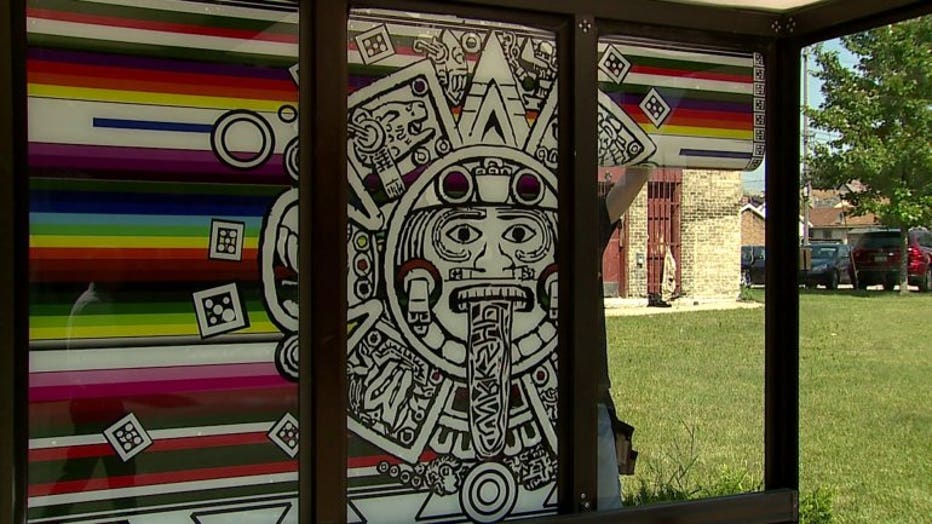 "If we can help showcase the next up-and-coming artist, showcase their work, that's a benefit to us," said Brendan Conway, MCTS spokesman.

The partnership, however, came with a catch. Olbrantz had to find the art to cover the bus stops -- and donors had to cover the cost.

Olbrantz found both.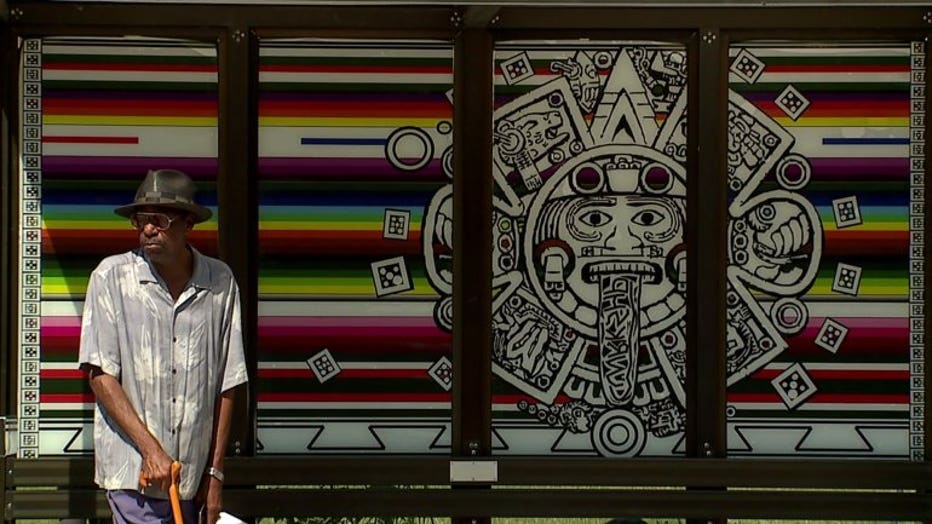 Gloria Ruiz-Santos is the fourth artist to showcase her work on a bus stop canvas.

"I'm probably going to be smiling all day," said Ruiz-Santos.

MCTS officials plan to install artwork at a total of eight stops in Milwaukee this year -- and another nine to 10 in the city and some suburbs in 2019.