MCTS honoring Rosa Parks with open seat, red rose on every bus
MILWAUKEE -- If you're a Milwaukee bus rider, you might be noticing an extra open seat this weekend.

In honor of civil rights activist Rosa Parks, the Milwaukee County Transit System is keeping a seat open and placing a red rose on every bus from Friday, Nov. 30 through Sunday, Dec. 2.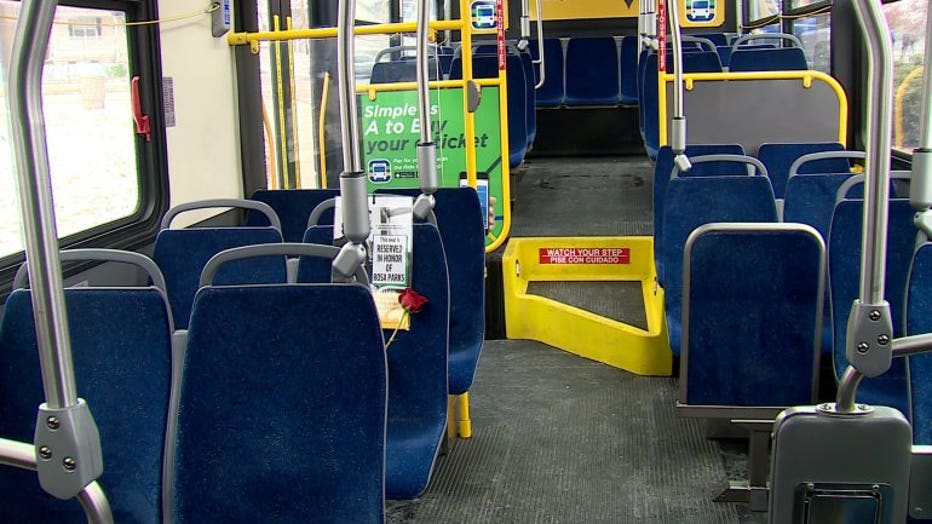 "December 1 is Rosa Parks Day, so this is the fourth year that on December 1, we've saved a seat on a bus just in her memory," said Brendan Conway, MCTS spokesperson. "Because it fell on a Saturday, we wanted more people to see it. This year, we're doing it Friday, Saturday and Sunday."

Parks was arrested after refusing to give up her seat to a white man in Montgomery, Ala. on December 1, 1955. Her small act of civil disobedience led to a landmark Supreme Court ruling that outlawed segregation on public transportation, solidifying her place in American history.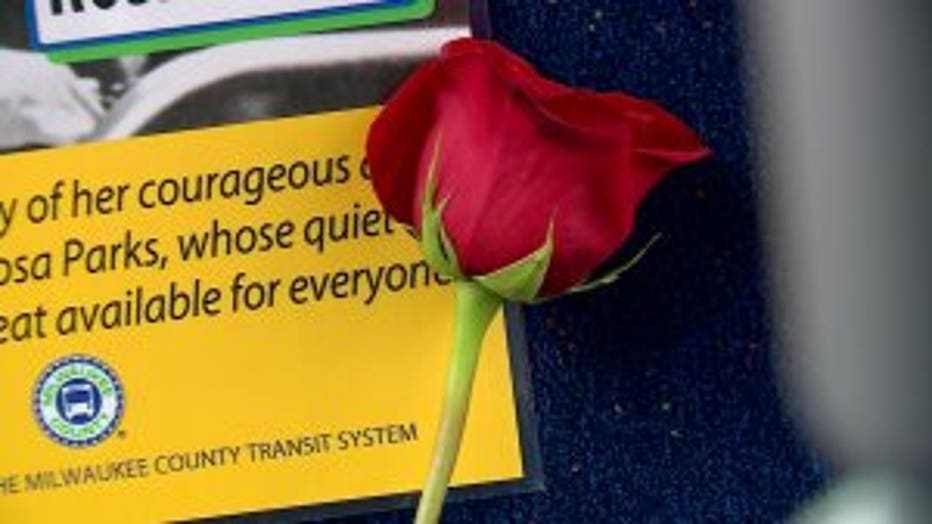 "We are proud of her legacy and everything that it stands for," said Conway. "She did something that anyone can do -- a small act -- that really sent a strong message. It rippled."

Every bus in the MCTS fleet will have a seat reserved in Parks' honor over the weekend. Each reserved seat features a sign with a picture of Rosa Parks and one of her famous quotes, "My only concern was to get home after a hard day's work." The commemorative signs will be accompanied by a single red rose.

"Last year when we did it, somebody left a bouquet of flowers on one of the seats," said Conway. MCTS purchased 400 roses this year to place on buses all across the city.

"We want people to get on the bus, and see the sign, see the rose, think about what she did and what it meant for our country -- and maybe just reflect on that," said Conway.

Conways says he anticipates that tens of thousands of people will see the signs and roses over the weekend.

"Now, more than ever, Rosa Parks' courage and beliefs should inspire us every day. This country was changed for the better on that December day when she refused to give into racism and oppression," said Milwaukee County Executive Chris Abele. "While we can never truly thank her for her brave actions, we mark the occasion to remember and honor her bravery and convictions."