MCTS driver in critical condition, 2 arrested after police pursuit and crash, striking driver sought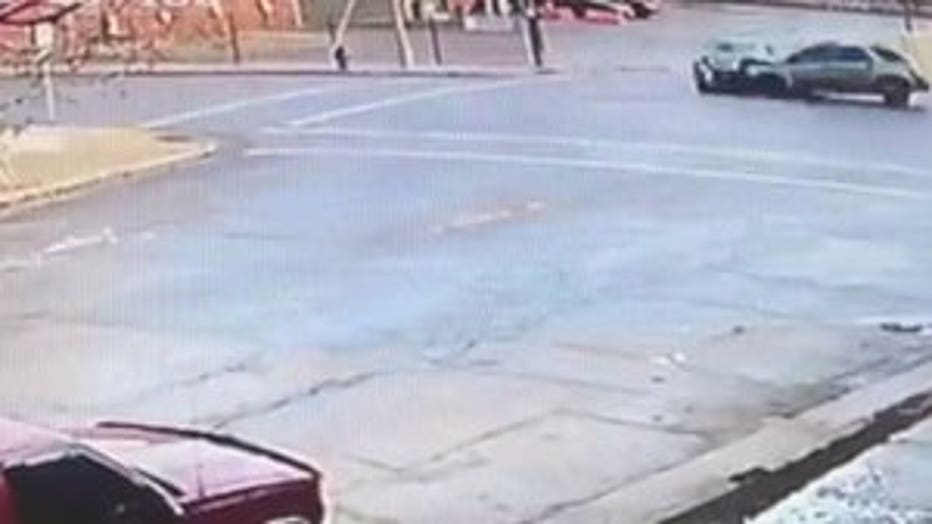 MILWAUKEE -- Milwaukee police are searching for a suspect in a high-speed chase that turned into a hit-and-run crash on Christmas Day -- Tuesday, Dec. 25. The crash left a Milwaukee County Transit System (MCTS) bus driver in critical condition.

"We're all just horrified of what happened to him as he was leaving work," said Matt Sliker, MCTS.

Officials said the 58-year-old victim had just finished up his shift for MCTS as a bus driver. As he was pulling out of the Kinnickinnic operating station in his personal vehicle, another vehicle came speeding down the road -- slamming into him.

"The suspect in the suspect vehicle ran away immediately after the crash. Actually, as the car was still technically rolling, he jumped out and ran away," said Sliker.

The crash woke the people who live in the apartments next door.




"Just one big bang. There was no skidding. The road was too wet," said Gary Hartung.

Hartung rushed to his window and snapped photos.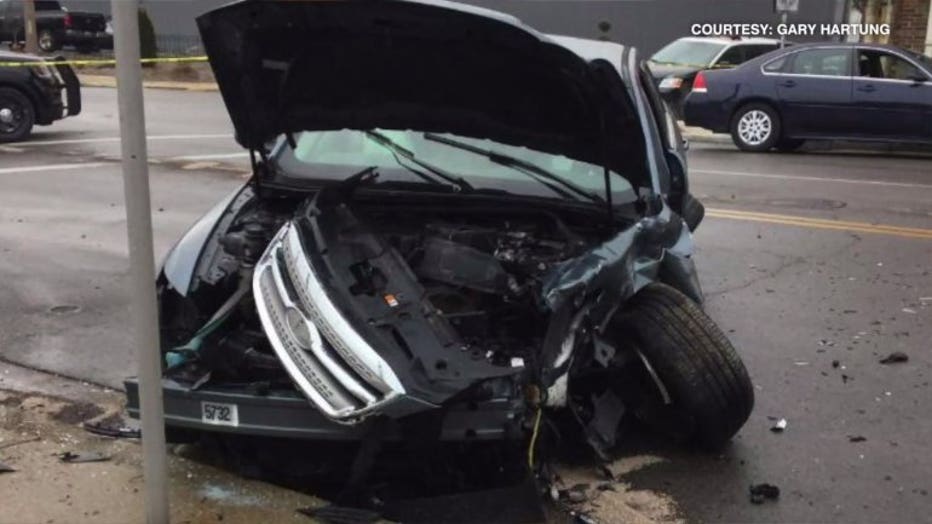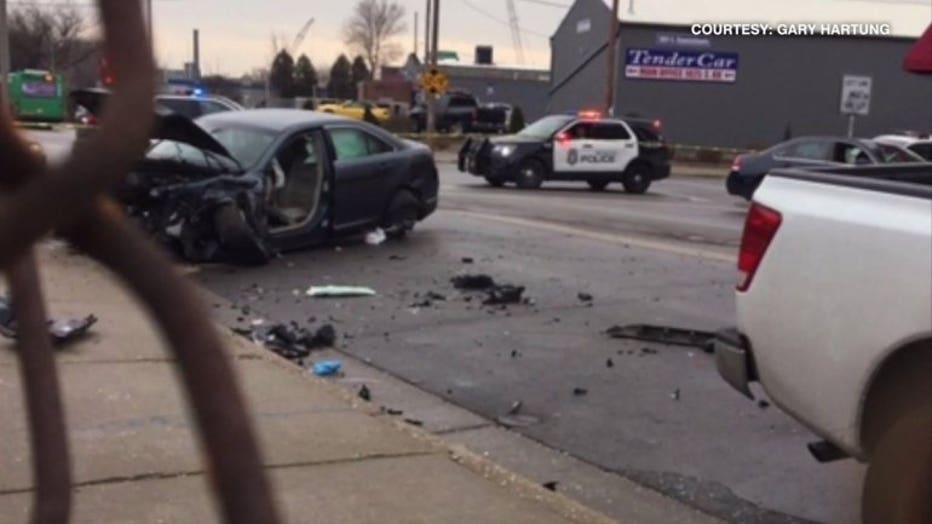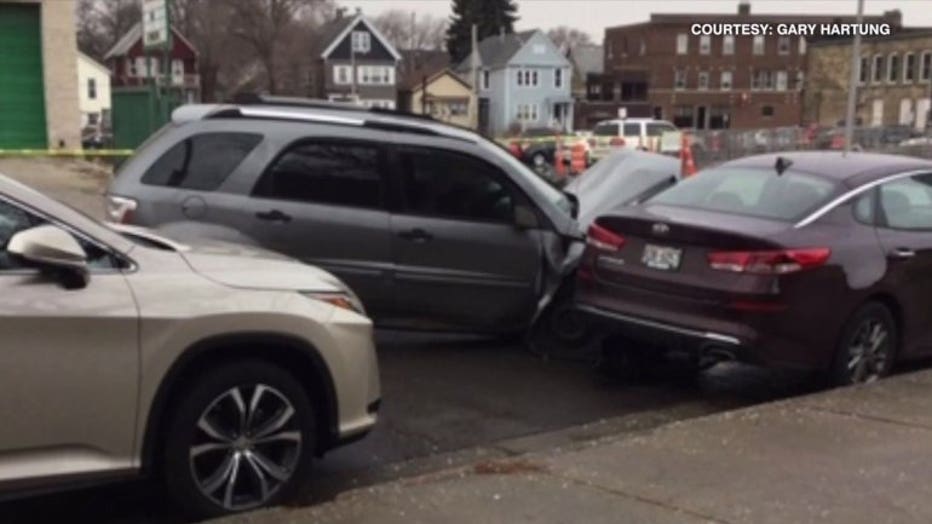 "The whole left side in front was gone," Hartung said.

Hartung said squad cars were immediately on the scene.

"Blocked off the road right away," said Hartung.

Milwaukee police said officers had already been pursuing the suspect vehicle for driving recklessly.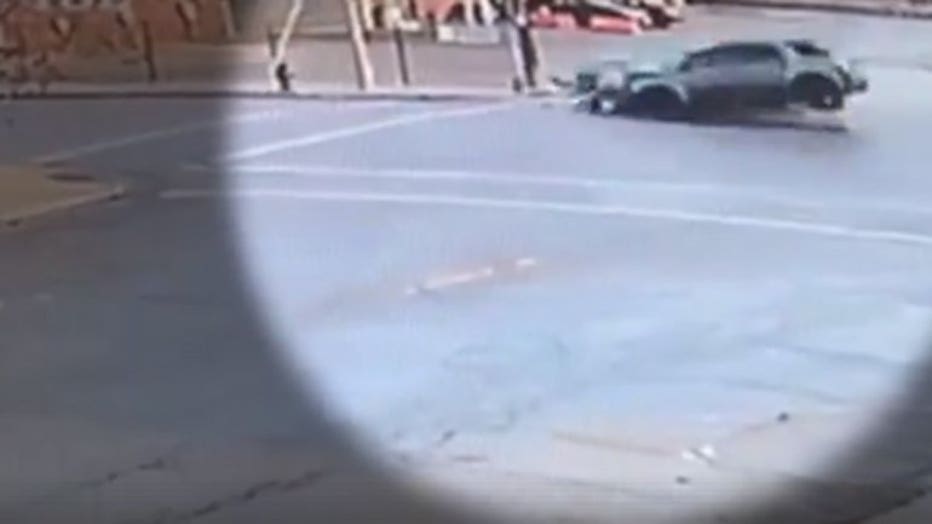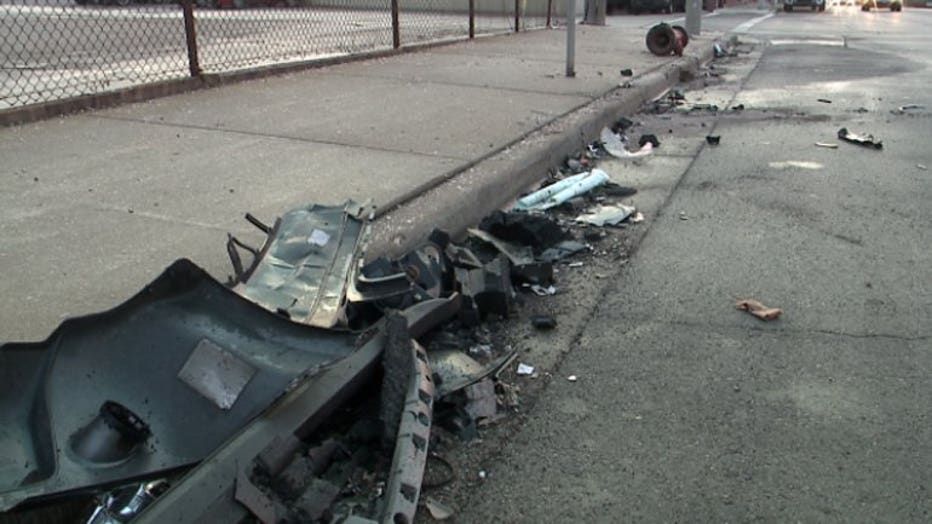 "We have over 1,000 employees, hundreds and hundreds of bus drivers who are out there every day, and so just like members of the public, we have to deal with reckless driving out there too," said Sliker.

With next week marking the victim's 14-year anniversary as a bus driver, Sliker said everyone at MCTS was rallying around their colleague, as well as his wife and children.

"It's a really difficult time, especially around the holidays. Not that there's any good time for something horrible like that to happen," Sliker said.

MCTS has not released the victim's name.

Two passengers in the suspect vehicle, a 23-year-old man and a 19-year-old woman, both suffered minor injuries. After being treated and released from the hospital, they were both arrested.

The driver of the suspect vehicle has not been caught, but investigators know who they're looking for.