MCSO: 31 crashes in 6 hours caused by 'slippery roads'
MILWAUKEE COUNTY, Wis. - The Milwaukee County Sheriff's Office responded to 31 crashes in six hours Sunday, Dec. 27 -- caused by slippery conditions and motorists driving too fast.
Of the 31 crashes between 6 a.m. and noon, MCSO officials said 11 involved injuries. The others just involved property damage. Deputies also responded to three disabled vehicles.
Many of the crashes involved multiple vehicles, including one on I-43 at Capitol Drive that involved 10, including a semi.
Around 7:30 a.m., northbound I-43 was shut down due to a crash and traffic was diverted off at Holt Avenue. The scene was cleared and the roadway re-opened shortly before 9 a.m., with no word on the extent of any injuries.
MCSO reported to a rollover crash on I-894 near Loomis Road around 8:15 a.m. A two-hour delay was expected with no reports on injuries.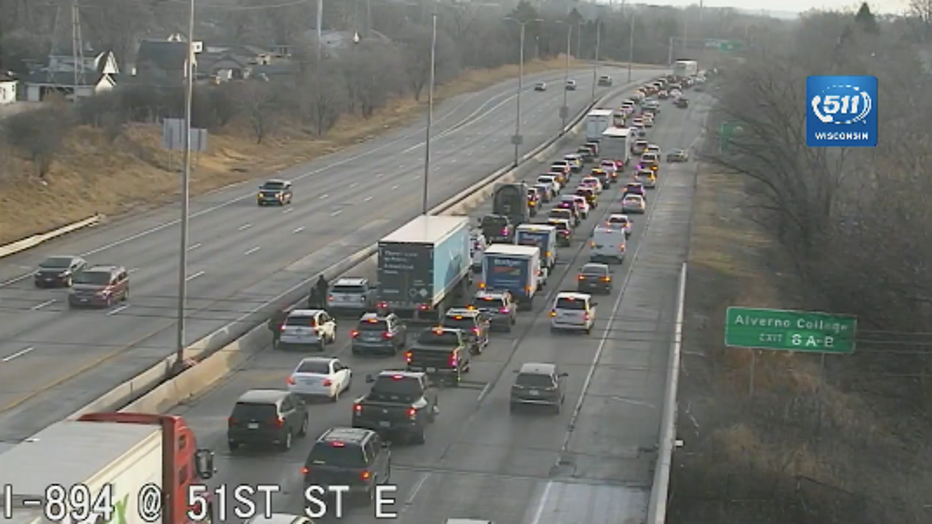 Around 8 a.m., northbound I-43 was shut down at Capitol Drive due to "multiple traffic incidents." FOX6 News saw at least five cars and one semi being towed from the crash scene. 
The estimated duration of the closure was said to be about two hours, with no word on injuries.