Shots fired incident closes SB I-894; all 3 suspects in custody
WEST ALLIS, Wis. - The Milwaukee County Sheriff's Office reported a full freeway closure on southbound I-894 from Oklahoma Avenue due to a shots fired investigation on Friday night, Nov. 20.
A short time later, New Berlin police assisted the MCSO in a pursuit that exited north onto S. Moorland Road from I-43. Information New Berlin Officers had was that the vehicle being pursued was involved in the shots fired incident in Milwaukee County.
The pursuit continued through the City of New Berlin where ultimately the suspect vehicle crashed in the area of S. Scott Drive and W. Armour Avenue. Three subjects fled from the suspect vehicle on foot following the crash.
The occupants fled on foot from the scene and hid in a wooded area. The Milwaukee County Sheriff's Office, New Berlin Police Department, West Allis Police Department, and Greenfield Police Department set up a perimeter near the crash scene.  Deputies arrested one suspect behind a residence near the crash site, and the West Allis Police Department K-9 unit located and arrested the second suspect, according to the MCSO.
Shortly after 9 a.m. Saturday, officers with the New Berlin Police Department located and took the third and final suspect into custody in the area of Caldwell Drive at Melody Drive in New Berlin.
Two suspects are being held on parole violations with criminal charges pending. One suspect was taken to a local hospital for minor injuries.
There were no injuries during the shots fired incident to the deputy.  This investigation is ongoing.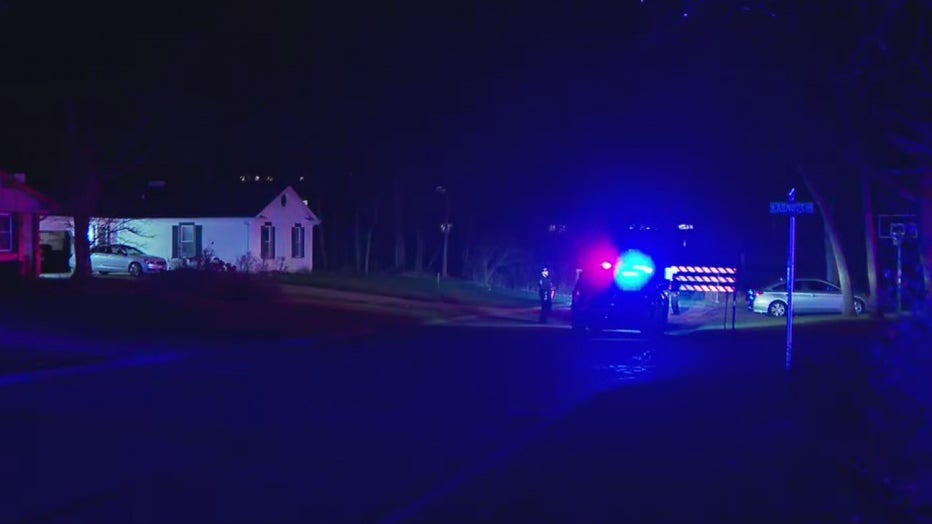 Police presence at Armour Avenue and Scot Drive in New Berlin