Massive letters that spell IKEA installed on side of future Oak Creek store
OAK CREEK -- It's now more than a giant blue box. Massive letters forming the word IKEA were installed on the sides of the future store in Oak Creek this week.

The new IKEA Oak Creek is located at the northwestern corner of I-94 and Drexel Avenue, approximately 12 miles south of downtown Milwaukee.

Officials say the letters that spell out IKEA are ten-feet high. The width of the each word is roughly 130 feet.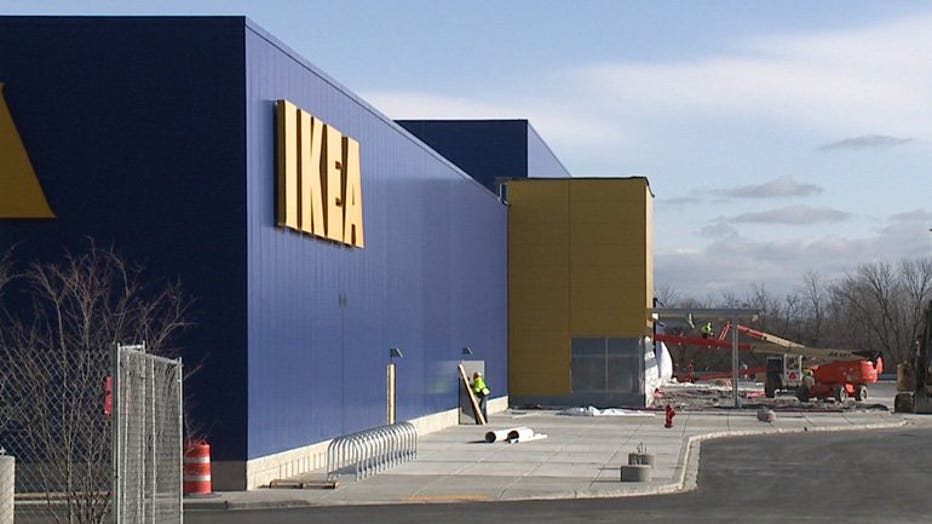 The 290,000-square-foot future IKEA Oak Creek and its 1,000 parking spaces are being built on 29 acres. The construction of the building created 500 jobs. The company expects to hire 250 full-time employees once the store opens in summer 2018.