Mass shooting plot: Translating Arabic conversations with informants will be a daunting task


MILWAUKEE -- The case against Samy Mohammed Hamzeh, accused of plotting a mass shooting at a Masonic temple in Milwaukee is headed to trial -- but that trial won't begin anytime soon. Prosecutors say evidence against Hamzeh is contained in recorded conversations -- and those conversations must be translated from Arabic.

Hamzeh appeared in federal court with his public defender on Tuesday, February 9th, and his lawyer entered a plea FOX6 News obtained an audio recording of.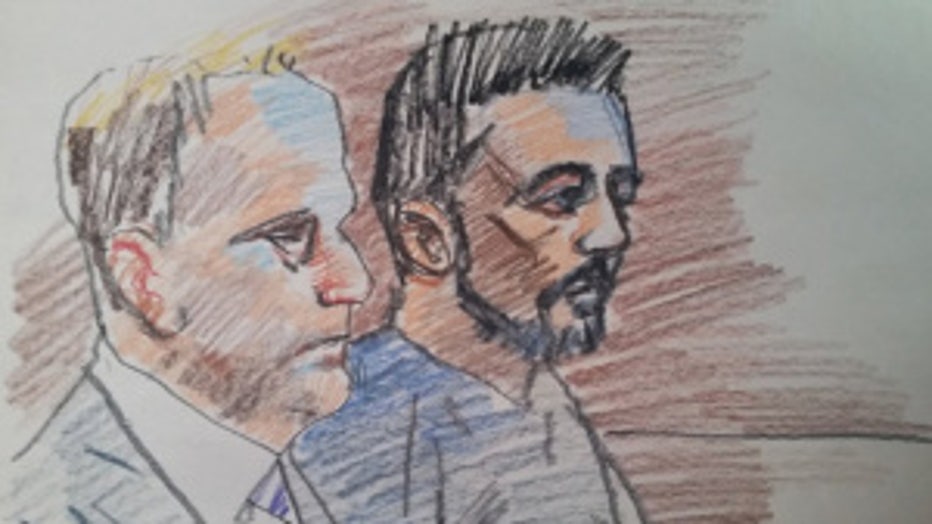 Samy Hamzeh (Sketch by Jeff Darrow)


"Not guilty, Your Honor," Hamzeh's lawyer said.

Hamzeh said little during the court appearance, but he allegedly had a lot more to say to FBI informants.

According to the criminal complaint, Hamzeh had been under investigation since September 2015. The investigation revealed that, in October 2015, Hamzeh planned to travel to Jordan, enter the West Bank, and conduct an attack on Israeli soldiers and citizens living in the West Bank. Hamzeh later abandoned those plans and began to focus on conducting an attack in the United States.

According to the criminal complaint, Hamzeh has engaged in extensive conversations with two confidential sources (referred to here as CS-1 and CS-2). Those conversations, which were in Arabic, were monitored, recorded, and translated by the FBI beginning in October 2015.

During those recorded conversations, Hamzeh explained that he wanted to commit a domestic act of violence and, in January, he settled on a Masonic temple in Milwaukee as his target.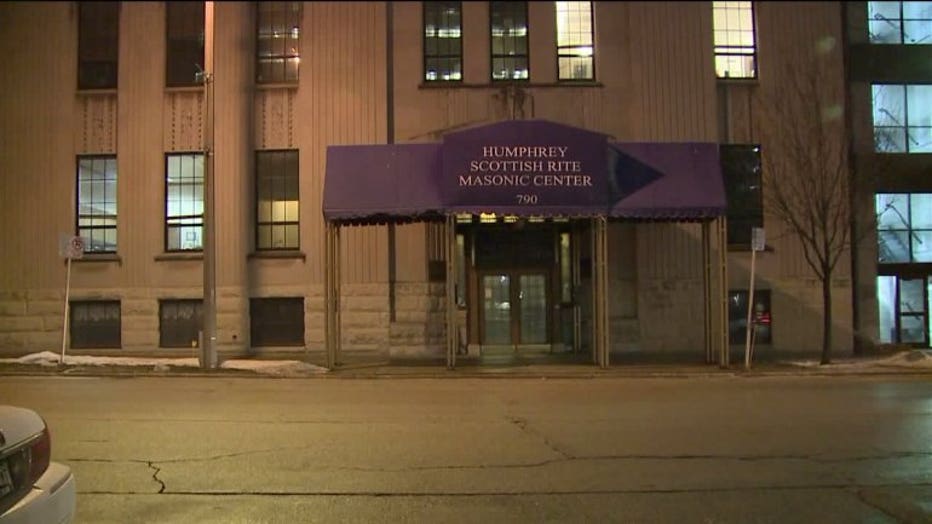 Humphrey Scottish Rite Masonic Center in downtown Milwaukee


On January 19th, 2016, Hamzeh, CS-1 and CS-2 went to a shooting range, and then took a guided tour of the Masonic temple, during which they learned meeting schedules and where people would be located during meetings. In a recorded conversation after they left the temple, Hamzeh, discussed his plans with CS-1 and CS-2. In that conversation, Hamzeh reaffirmed his intention to commit an armed attack on the temple and discussed in further detail how they would carry out the attack.

Hamzeh made plans to purchase machine guns and silencers from two individuals who, unbeknownst to Hamzeh, were undercover FBI agents. He met with them, along with CS-1 and CS-2, on January 25, 2016. He was then arrested.

There are hours of recorded conversations in Arabic in this case.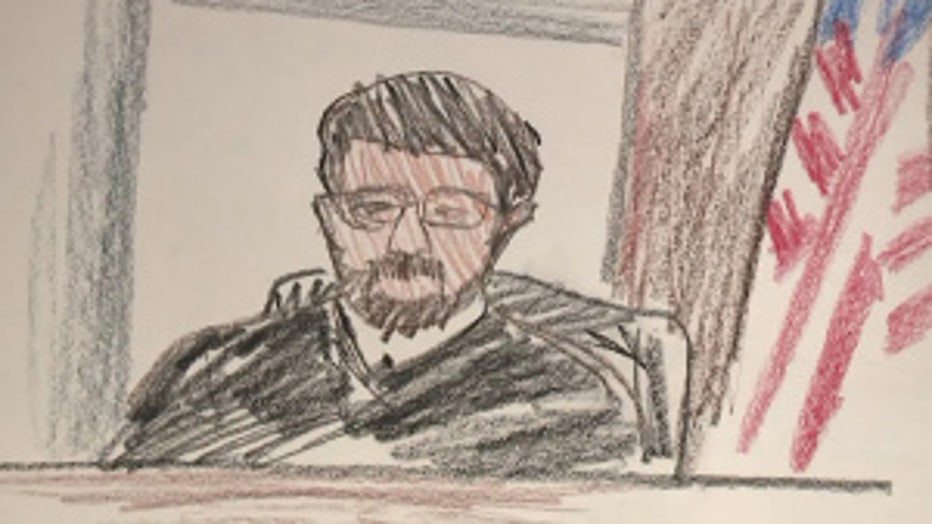 Federal judge hearing the case against Samy Hamzeh (Sketch by Jeff Darrow)


"Your lawyers are going to need to get those translated and then listen to those conversations and make determinations," the judge said.

Prosecutors say the recorded conversations will show that Hamzeh plotted an attack in Milwaukee. Prosecutors say Hamzeh intended to kill as many as 30 people.

Court proceedings are moving slowly as the defense works to get the conversations translated into English.

Prosecutors already did their own translation.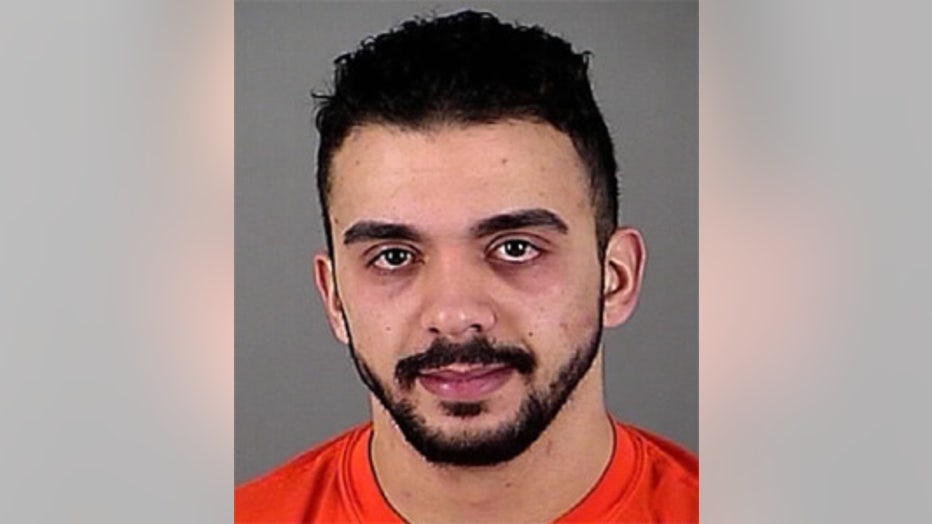 "We have 22 Arab countries, but we have different dialects," Islam Hindi said.

Hindi is a Wisconsin court interpreter and translator. He said there are challenges when it comes to translating Arabic into English.

"Like people from UAE (United Arab Emirates), use the word 'marah' as time -- to mean 'a lot.' but in Syria we use it as different dialect to mean 'once,'" Hindi said.

A direct translation could misinterpret things like sarcasm, according to Hindi.

"Sometimes we have like, Arabic words that doesn't have an English equivalent," Hindi said.

With hundreds of hours of audio tapes in Arabic, the time needed to simply listen to them is perhaps the easiest part. The culture, the context and the dialect are all things that need to be considered.




"Interpreting or translating -- it's not an easy task to do. It's not an easy career -- especially if you are translating highly sensitive text or audio that is going to lead to something serious," Hindi said.

Hindi says Hamzeh most likely speaks standard Arabic, and that is easier for translators. But still, the translation to English for some words may be difficult.

There is a status hearing for Hamzeh scheduled for March 29th to see how far the translating has come.

Shortly after Hamzeh's arrest, Daniel Stiller, Wisconsin's top federal defender said Hamzeh's defense would examine the conduct of the FBI informants in this case, and the accuracy and completeness of the translation from Arabic. He also said the defense would look at what the FBI informants were "contributing to the dialogue."