"Mass chaos:" Cedarburg woman stranded in ATL airport for 5 hours amid fire, power outage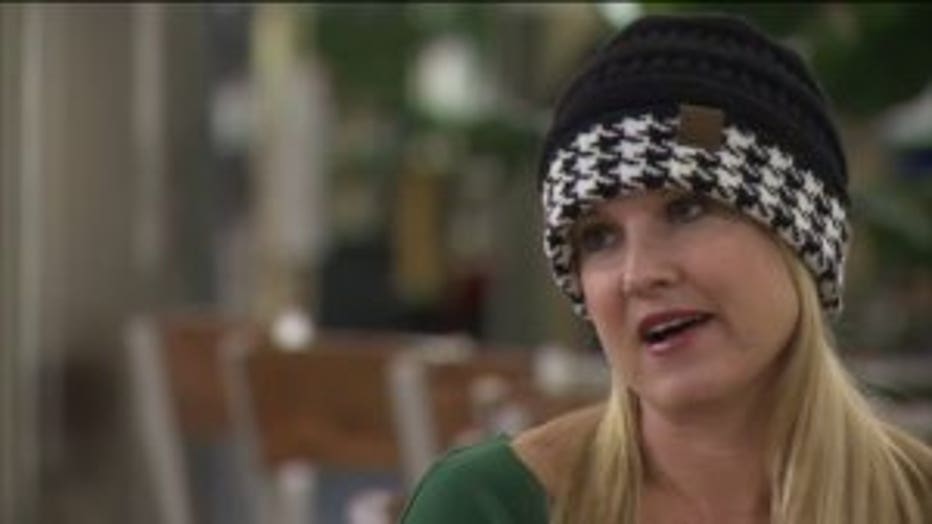 ATLANTA -- It was a very long journey home for a Cedarburg woman who thought she'd be flying out of Atlanta's Hartsfield-Jackson Atlanta International Airport, but an underground blaze knocked out electricity and crippled the airport for about 11 hours. Brittny Dettro finally made her way to Milwaukee on Monday, December 18th, landing at General Mitchell International Airport.

Dettro said she remained calm by talking to others and making friends in the dark. She said she spent 5 hours in Atlanta's airport, with no power.

As Delta Flight 1663 from Atlanta de-planed in Milwaukee Monday, many said they were glad to be home, and out of the dark.

"It was like mass chaos getting out of there," Dettro said.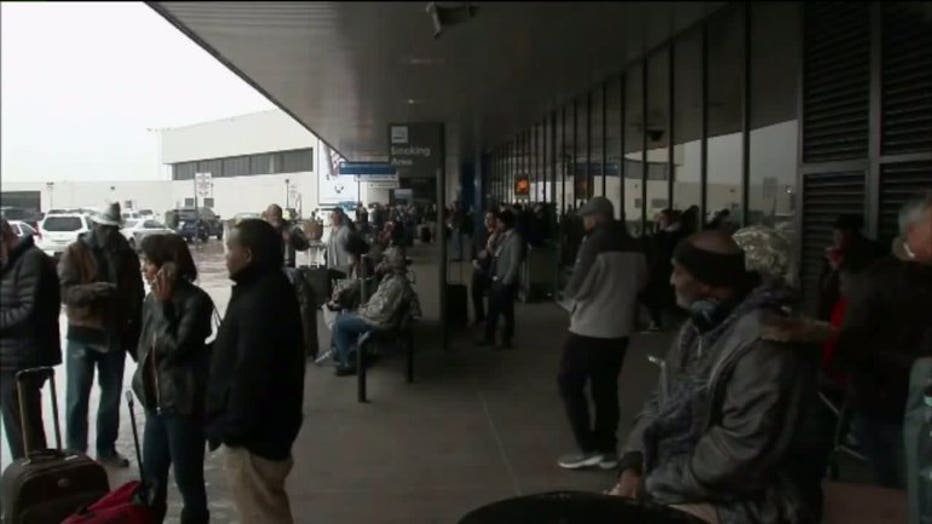 Dettro had been with family in Florida, paying respects to an aunt who recently passed away.

"Already a very stressful time for my family, for sure," Dettro said.

She was hustling to her gate at Atlanta's airport to make her connection to Milwaukee when her world went dark.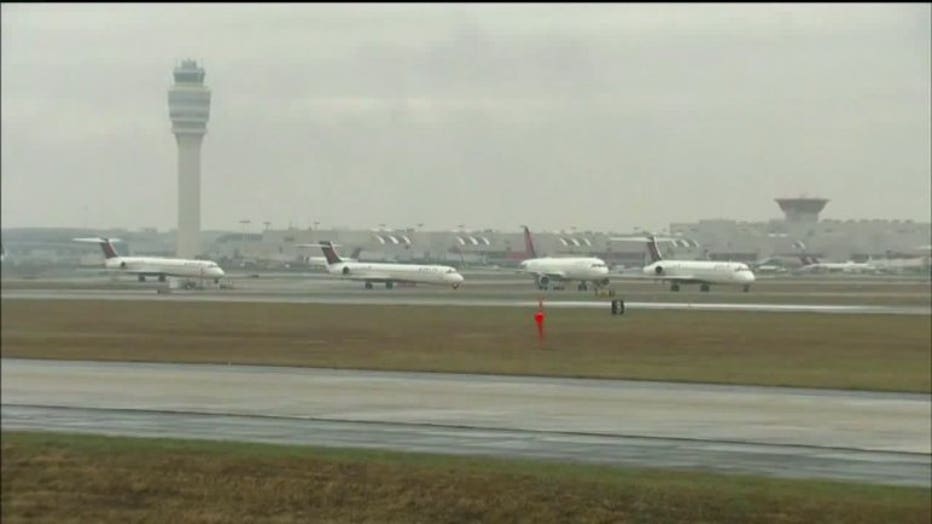 "We were boarding at around 1:15. At 1:10 is when the power went out," Dettro said.

She didn't know it at the time, but an underground fire had knocked out electricity at the airport, prompting the cancellation of more than 1,500 flights. Dettro snapped some pictures of what is normally the world's busiest airport.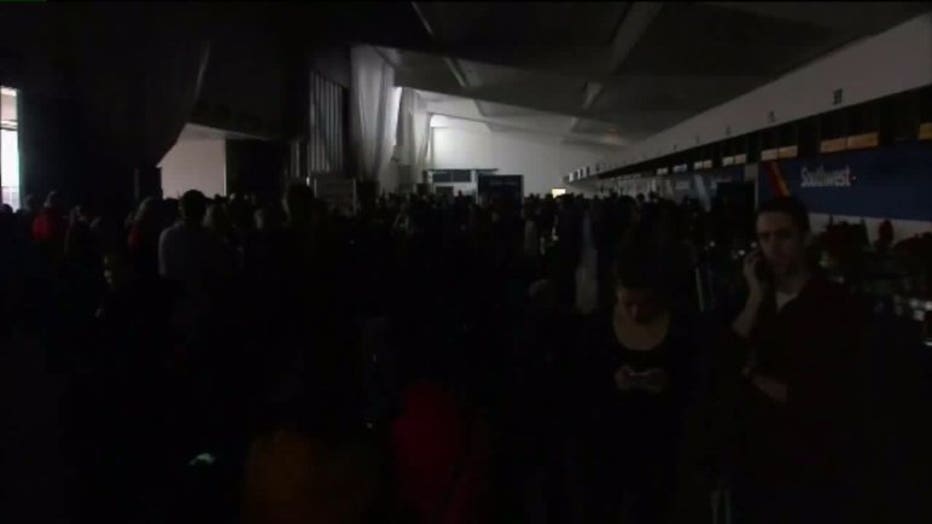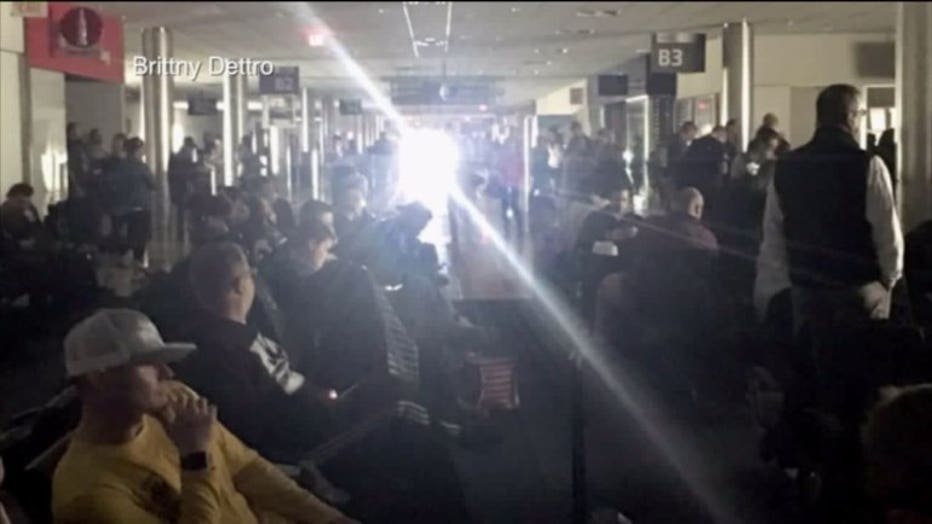 "There was very little communication about what was going on. I took this photo and I just posted it on Facebook saying 'power went out in Atlanta, craziness...'" Dettro said.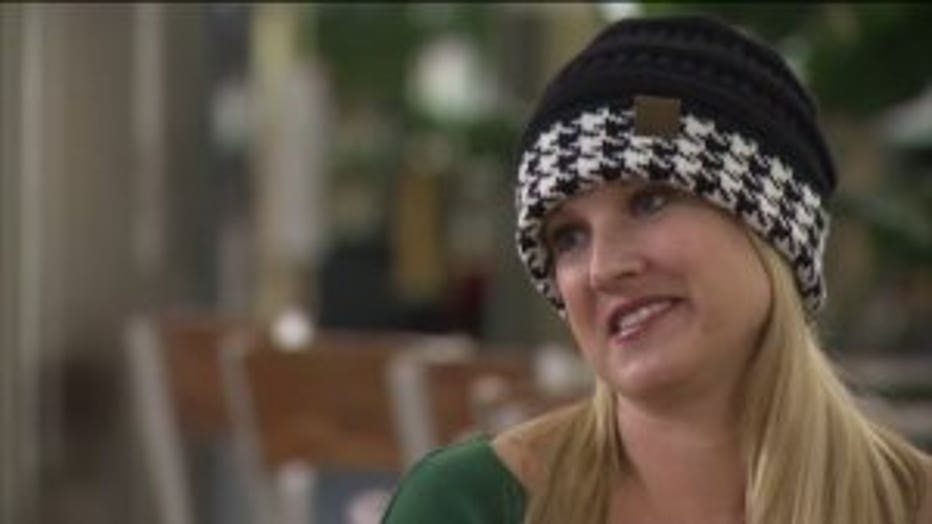 The post was one of the first to be picked up by media outlets around the world.

"I was there for five hours. Five hours," Dettro said.

Dettro was able to spend the night in Atlanta with her cousin, but her luggage was already on its way to Milwaukee. More than 24 hours later, there was a reunion of sorts in Baggage Claim in Milwaukee -- marking a calm ending to a traveler's worst nightmare.

"I maintained my composure by walking around. Like I said, talking to people," Dettro said.

PHOTO GALLERY



A spokesman for Mitchell Airport said there were about a dozen arrivals and departures from Atlanta that were cancelled Sunday and Monday.