Marquette University welcomes students on move-in day
MILWAUKEE - Tuesday, Aug. 24 was move-in day at Marquette University in downtown Milwaukee. For many, it's a day they will never forget – moving into a first-ever college dorm room.
"I was really excited these last few days to go here, I've really been preparing for it. And I'm just amazed at how nice this room is," said Behr Strnad, Marquette freshman.
Despite moving in during a pandemic, it all feels just as it should.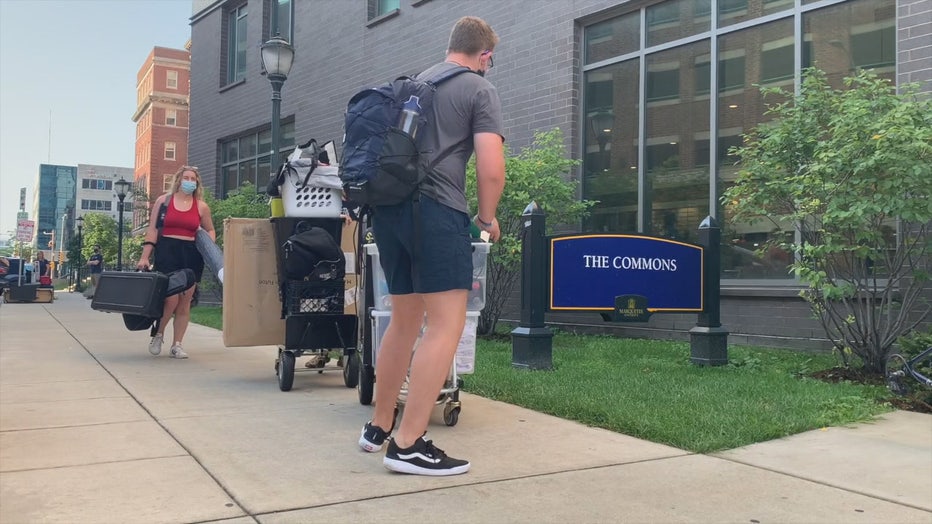 Marquette University move-in day
"If they have the precautions for safety I completely understand and respect it. As long as we're all safe and healthy, we will do the right thing," Strnad said.
As numerous freshmen pour into one of the school's newest residence halls, the university is requiring that all students be fully vaccinated against COVID-19. If people have coronavirus-related questions, they will get them answered.
"We have COVID policy still, but we also have pretty high vaccination rate for our students at over 90 percent so that helps a lot with protecting our community. But we still have mitigating strategies, we still have some isolation, we still have contact tracing, we still have testing," said Dr. Xavier Cole – Marquette University V.P. of Student Affairs.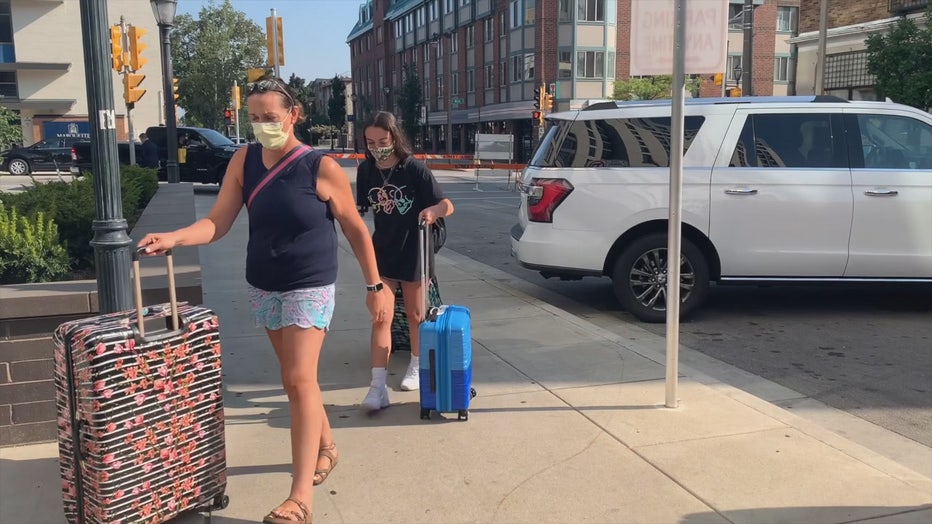 Marquette University move-in day
It is a sigh of relief for some parents whose biggest concern is making sure their child has everything they need before they say goodbye. 
"I think right now I'm very excited and I'm feeling euphoric, but if you interview me on the ride home it might feel different," said William Strnad.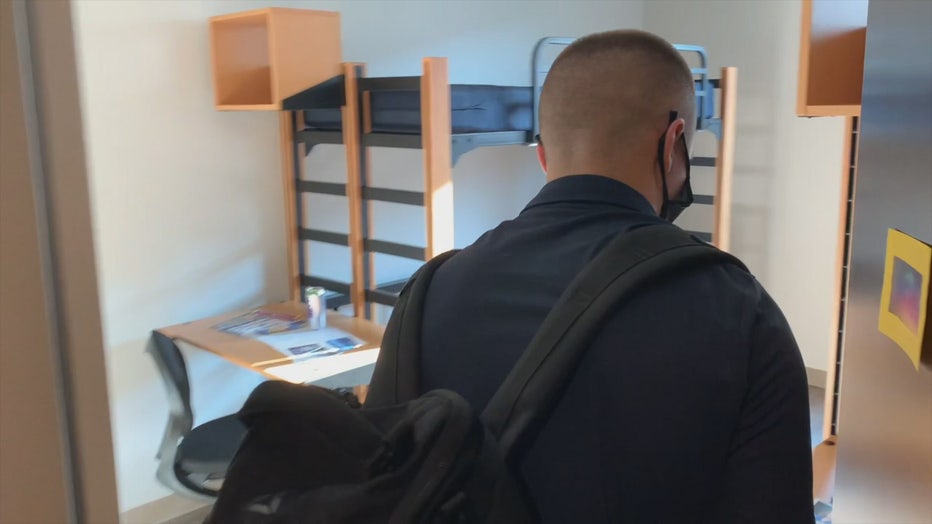 Marquette University move-in day
"I've always loved Wisconsin, it's been a second home to me, and now it's my new home," said Behr Strnad.
FREE DOWNLOAD: Get breaking news alerts in the FOX6 News app for iOS or Android
Wednesday is freshmen orientation at Marquette University. Later in the week and into the weekend, the rest of the student body will return to campus.