Mark Jensen Kenosha murder trial: Co-worker testifies about their affair
KENOSHA, Wis. - The second week of the retrial of Mark Jensen, accused of killing his wife with antifreeze in 1998, began Tuesday, Jan. 17.
Jensen, now 63, was convicted in 2008 of killing his wife, Julie Jensen. Julie Jensen was found dead in the Jensen's Pleasant Prairie home in 1998. Julie Jensen had antifreeze and sleeping medication in her system.
Prosecutors say Mark Jensen was having an affair and poisoned Julie Jensen with antifreeze, drugging and suffocating her. Jensen has maintained he's innocent and that his wife killed herself.
Jensen was granted a new trial after a key piece of evidence was thrown out – a letter his wife wrote incriminating him in the event something should happen to her.
WARNING: Some of Tuesday's testimony was graphic. Viewer discretion is advised.
SIGN UP TODAY: Get daily headlines, breaking news emails from FOX6 News
Kelly Brooks, the co-worker with whom Mark Jensen had an affair and later married, took the stand Tuesday.
"This month where you marry Mark Grieman, you're actively having an affair with Mark Jensen," said Carli McNeill, Kenosha County deputy district attorney.
"Yes," said Brooks.
Brooks divorced her husband and married Mark Jensen after Julie Jensen died. The two were co-workers, and Brooks began an affair with Mark Jensen in the months before Julie Jensen died.
"So he calls his penis, 'Boy Scout?'" asked McNeill.
"Yes," said Brooks.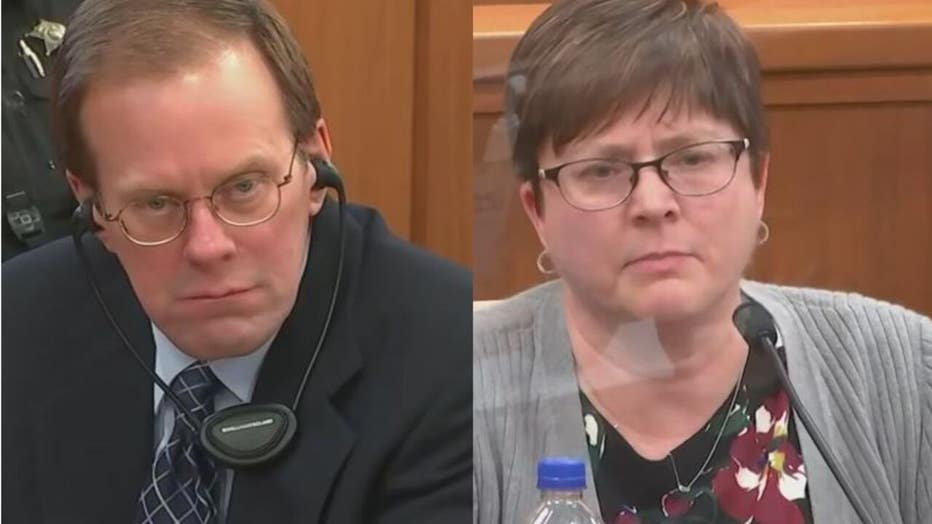 Mark Jensen, Kelly Brooks
Their trysts are spelled out in work emails, which Brooks deciphered for several hours on Tuesday.
A former co-worker and friend of Mark Jensen also took the stand on Tuesday.
"He was seriously hurt and angered and from very early on when I first met him, that came across, right up until the very end. He never got over it," said Dave Nehring, testifying as to Mark Jensen's reaction to an affair Julie Jensen had.
Julie Jensen had a brief affair in the early 90s. Nehring remembered finding a notepad in Mark Jensen's office at the time.
"It was filled with sketches of penises," said Nehring. "Each page had a different illustration."
"Do you remember any notes or notations or anything about the penis photos?" asked Robert Jambois, special prosecutor.
"Not that I recall," said Nehring. "Just sketches."
"And do you have an estimate of how many there were? How many penises?" asked Jambois.
"The notebook seemed to be filled with them," said Nehring.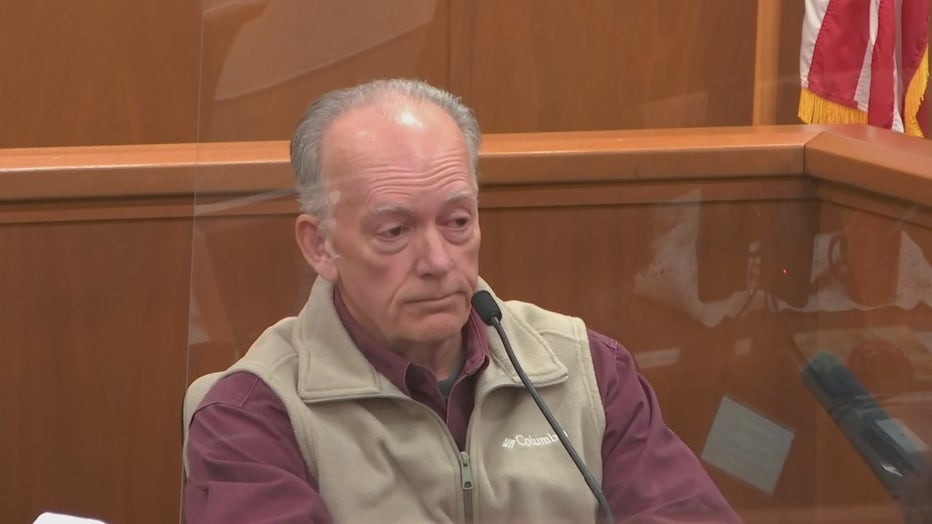 Prosecutors say that infatuation is in line with the years of pornography harassment the Jensens faced. Police suspected Mark Jensen was behind it.
Weeks before Julie Jensen's death, Nehring said Jensen told him Julie was depressed and had lost weight.
"He said that she was depressed, that she didn't want to do anything, and she was losing weight," said Nehring. "He said that I wouldn't recognize her if I saw her. She had lost so much weight."
Nehring testified Mark Jensen told him he was looking up drug interactions on the internet to figure out what was going on.
When Julie Jensen later died, "I was always doubtful of the things he was saying," Nehring testified.
"I knew what was going on in the background, and it felt very strongly like he was to lay a path or alibi in my lap," said Nehring. So yeah, I never really bought into all the things he was saying."
More than a month has been set aside for the new trial, which includes video testimony of witnesses from the first trial who have since died or are unavailable.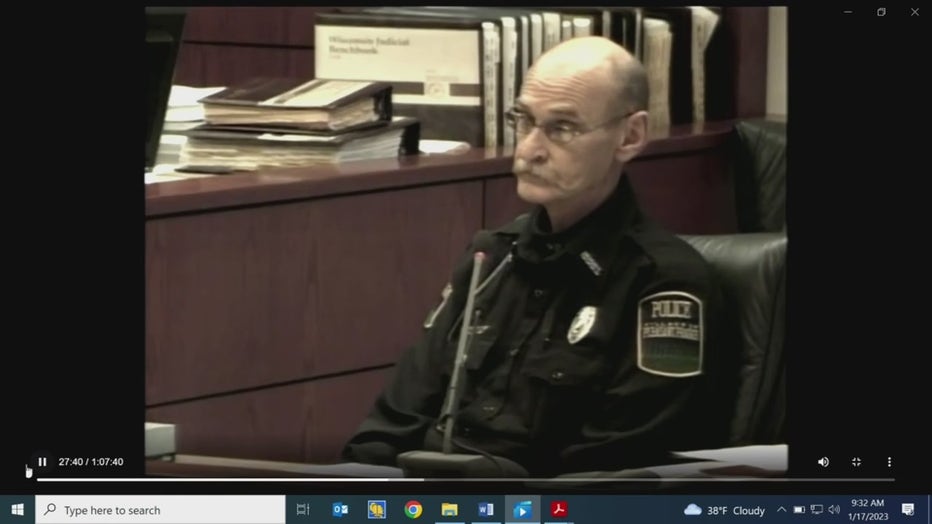 Pleasant Prairie Police Officer Ronald Kosman
Video testimony of former Pleasant Prairie Police Officer Ronald Kosman started the day on Tuesday. Kosman was investigating harassing phone calls and pornography being placed in and around the Jensen home – a years-long campaign prosecutors say was done by Mark Jensen to retaliate against his wife for her brief affair.