Mark Jensen Kenosha murder trial: Childhood friend of Jensen's son takes stand
KENOSHA, Wis. - Julie Jensen was a loving and doting mother with a new job on the horizon but in fear of her husband – that he was going to try and poison her. That is just some of the testimony heard on Thursday, Jan. 12 in Mark Jensen's new homicide trial.
Prosecutors called witnesses to prove their theory that Jensen poisoned his wife and killed her in 1998. They played video testimony from Jensen's first trial that showed Julie was afraid of her husband and ill in the days before her death.
"David's demeanor was grave, concerned, nervous and worried," said Eric Schoor, a friend of Jensen's son.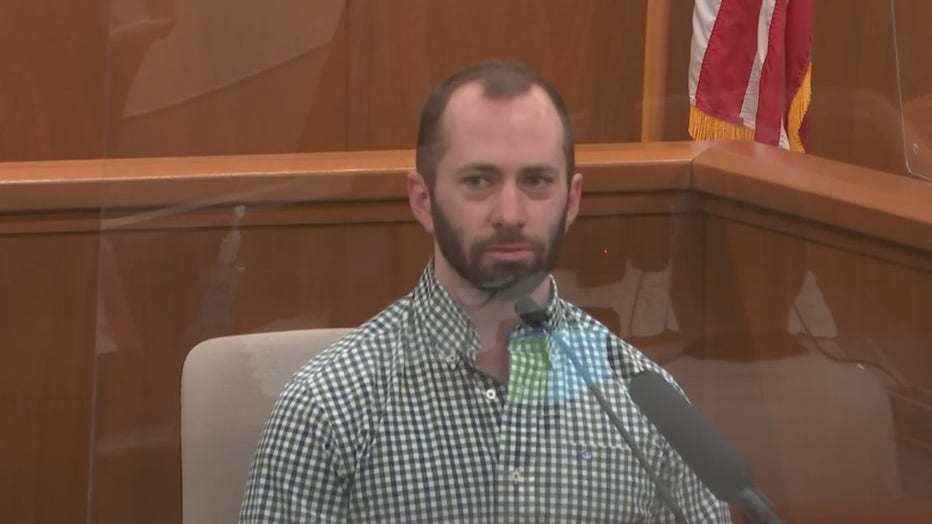 Schoor recalled the conversation he had with his friend in the days before Julie Jensen died. The boys were in third grade at the time.
"He told me that his mother is sick and that his dad will not take her to the hospital," Schoor testified. "He demonstrated her breathing at the time to me."
SIGN UP TODAY: Get daily headlines, breaking news emails from FOX6 News
The day before Julie Jensen died, Eric Schoor was supposed to go to the Jensen house after school.
"David called our house in the morning before school, and Eric answered phone and talked to Eric directly and asked if he could come to our house after school instead of Eric going to their house after school," said Laura Schoor, Eric's mother.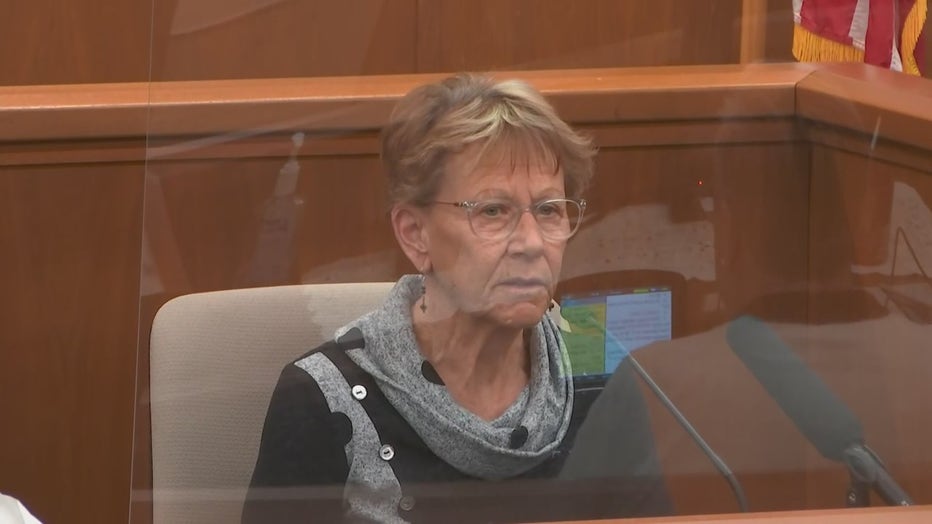 Laura Schoor said her son told her about the conversation he had with David Jensen. She called police after Julie Jensen died.
Some of the witnesses are dead or unavailable. Video testimony from the 2008 trial is being used as evidence.
"When we pulled in our neighborhood, at the stop sign, we noticed from far away the flashes of lights, emergency vehicles, police, people standing across the street," said Ted Wojt, a former neighbor of the Jensens, in video testimony.
FREE DOWNLOAD: Get breaking news alerts in the FOX6 News app for iOS or Android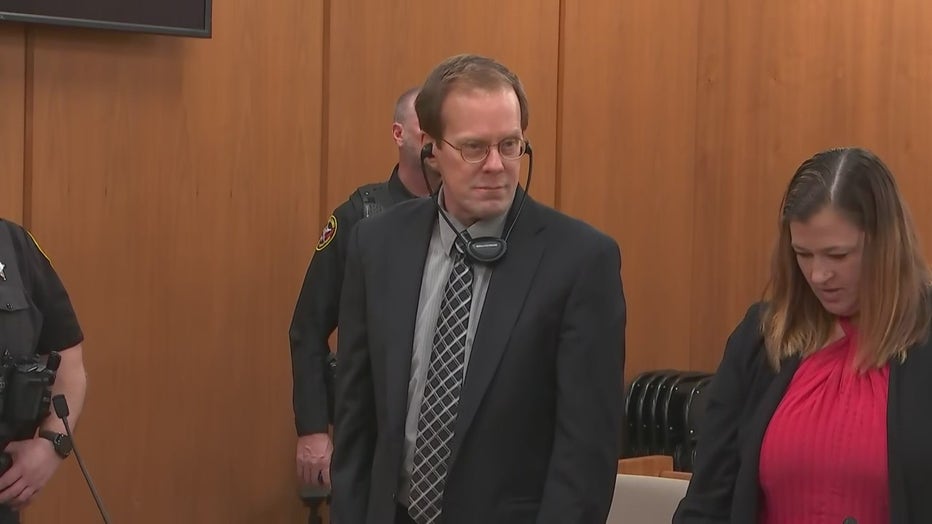 Wojt said he and Julie Jensen would talk nearly every day, and Julie would confide in him, including in the days and weeks before her death.
"He's trying to poison her, or he's trying to drive her nuts, to take away the kids from her," Wojt said in the video testimony.
Wojt said the Jensens would have fights. Julie Jensen suspected something else was up.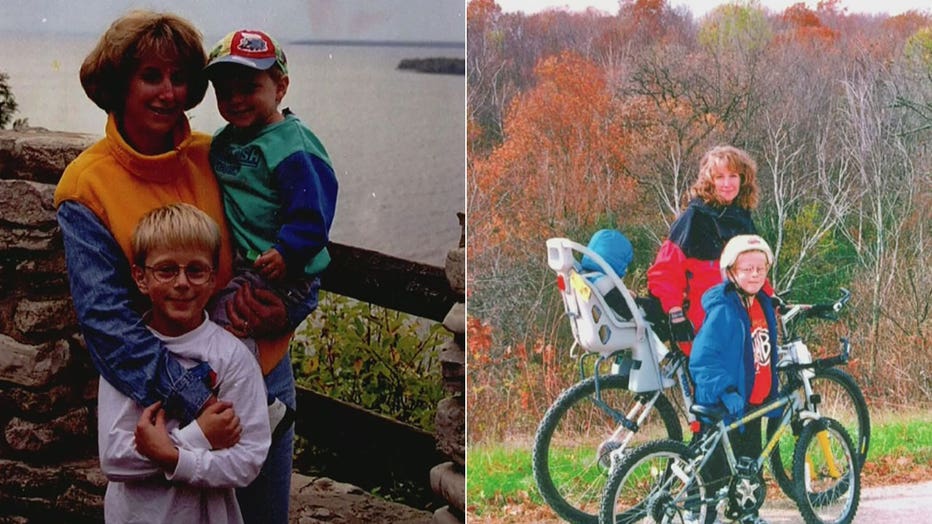 "She was suspicious that Mark was seeing somebody," Wojt said in the video testimony.
The car belonging to that somebody was seen at the Jensen house not long after Julie Jensen died, according to testimony.
Joseph Mangi, former Bradford High School principal, wanted to hire Julie Jensen for a secretary position. He called the Jensen home to break the news and got Mark Jensen.
"What was his response?" asked the prosecutor.
"She's asleep. She's going to be asleep for a long time, and he laughed," Mangi testified. "It wasn't a loud guffaw. It was making light of the situation. I mean, I wasn't anticipating a laugh, so it was disconcerting."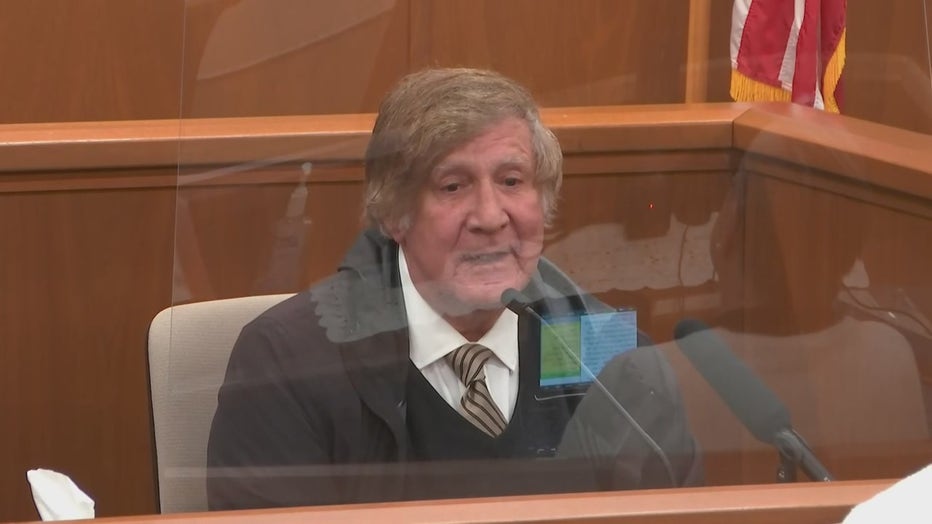 It was disconcerting enough that after Mangi heard about Julie Jensen's death, his next call was to police.
Later on Thursday, prosecutors called the doctor who performed the autopsy on Julie Jensen. Dr. Michael Chambliss said testified there were signs of internal injuries caused by ruptured blood vessels, but no external injuries to explain them. However, after seeing crime scene photos, and finding antifreeze in Julie Jensen's body, Chambliss ruled she did not kill herself – and that it was homicide.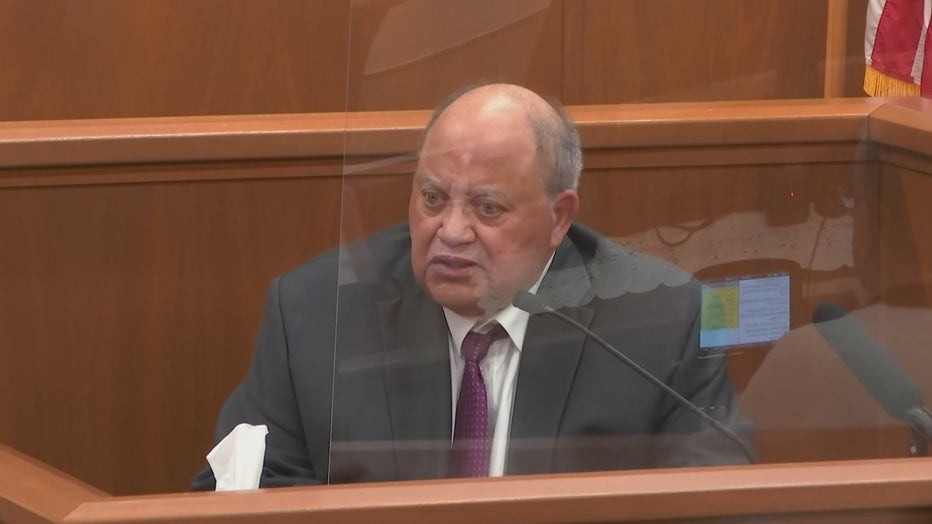 Again, Mark Jensen maintains he is innocent – and that his wife died by suicide.
The Mark Jensen trial is expected to last for roughly a month.