Marcus Theatres: 'We have decided not to play Slender Man movie in Milwaukee and Waukesha counties'


WAUKESHA -- Marcus Theatres VP and chief marketing officer said in a statement Thursday, Aug. 8 the "Slender Man" movie won't be shown in theaters in Milwaukee and Waukesha counties.

"Slender Man" is set to be released on Aug. 10.

According to IMDB, the film tells the story of a group of friends in a small town in Massachusetts, fascinated by the internet lore of the Slender Man, who attempt to prove that he doesn't actually exist -- until one of them mysteriously goes missing.

Marcus Theatres released the following statement to FOX6 News:

"Like many people across the United States, Marcus Theatres was deeply concerned and saddened when the Slender Man phenomenon touched Southeastern Wisconsin in such a profound way, changing the lives of many families forever. After careful consideration, and out of respect for those who were impacted, we have decided not to play the upcoming Slender Man movie in Milwaukee and Waukesha counties. We will show the film at select other Marcus Theatres locations."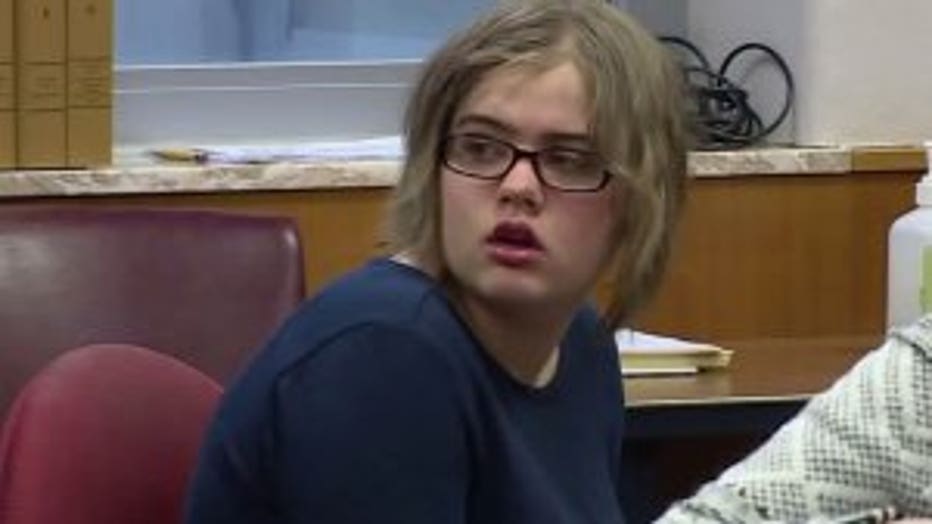 Every six months, Geyser, who was ordered to go back to the Winnebago Mental Health Insitute, can petition to be released to a different, less restrictive facility.

Geyser pleaded guilty to attempted first-degree intentional homicide in October of 2017 in a deal with prosecutors to avoid prison.

Anissa Weier was sentenced to 25 years in a mental hospital in December of 2017 after pleading guilty to being a party to attempted second-degree intentional homicide, but she claimed she wasn't responsible for her actions because she was mentally ill. A jury agreed.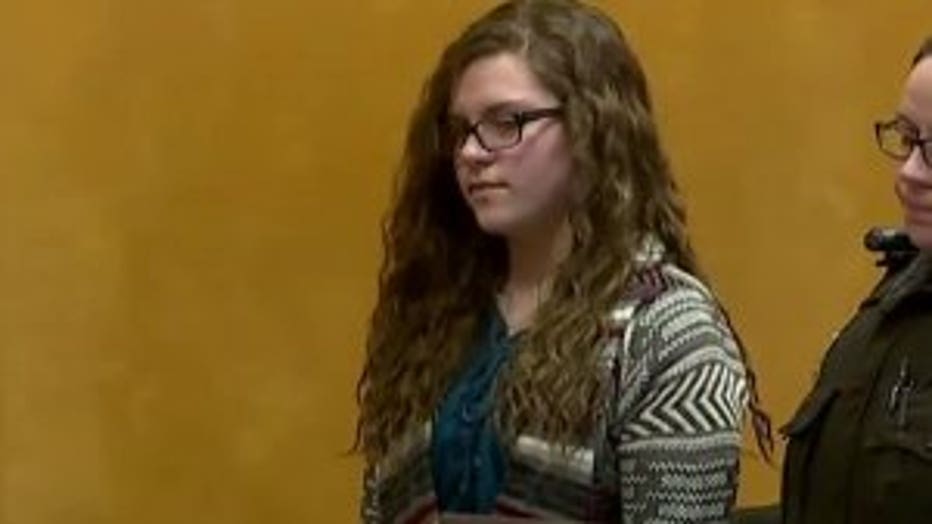 Geyser and Weier lured the classmate into the woods in a park and repeatedly stabbed her with a kitchen knife. Geyser stabbed the classmate 19 times while Weier urged her on, according to investigators. The classmate was left for dead but she crawled out of the woods and got help from a passing bicyclist. She and her attackers were all 12 at the time.

Slenderman started with an online post in 2009, as a mysterious specter whose image people edit into everyday scenes of children at play. He is typically depicted as a spidery figure in a black suit with a featureless white face.

Bill Weier, Anissa's father, told The Associated Press in a telephone interview back in January he hoped local theaters wouldn't show the movie.

"It's absurd they want to make a movie like this," Bill Weier said. "It's popularizing a tragedy is what it's doing. I'm not surprised but in my opinion it's extremely distasteful. All we're doing is extending the pain all three of these families have gone through."