Manslaughter charges eyed in deadly Grenfell Tower blaze


LONDON — Manslaughter charges are among the offenses under consideration in the devastating Grenfell Tower blaze that killed 79 people, London police said Friday.

In its most detailed briefing yet on the criminal investigation, Metropolitan Police Detective Superintendent Fiona McCormack confirmed suspicions by residents that a refrigerator had sparked the June 14 blaze. She also revealed that cladding placed on the building during a recent renovation had failed safety tests conducted by police in connection with their investigation. Documents from a number of organizations have been seized.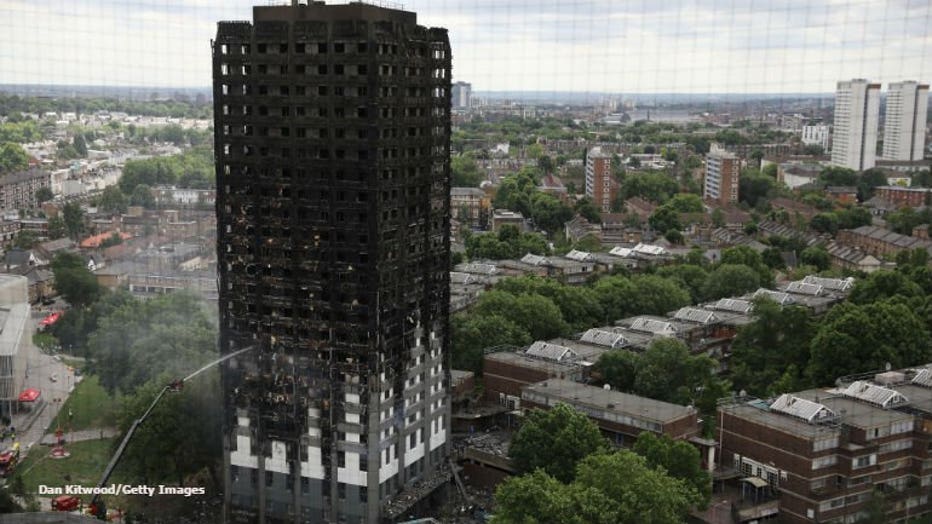 "We are looking at every criminal offense from manslaughter onwards, we are looking at every health and safety and fire safety offenses and we are reviewing every company at the moment involved in the building and refurbishment of Grenfell Tower," she said.

The British government has ordered an immediate examination of the model of refrigerator. McCormack said the Hotpoint FF175BP fridge-freezer had not been subject to any product recalls.

The fire spread quickly through the tower block, leading to concerns that cladding on the building did not meet fire safety rules.

The investigation comes as authorities realize the horrific fire will have national consequences for thousands of people living in tower blocks across the country. Eleven buildings around Britain have tested positive for the combustible cladding found in the Grenfell Tower.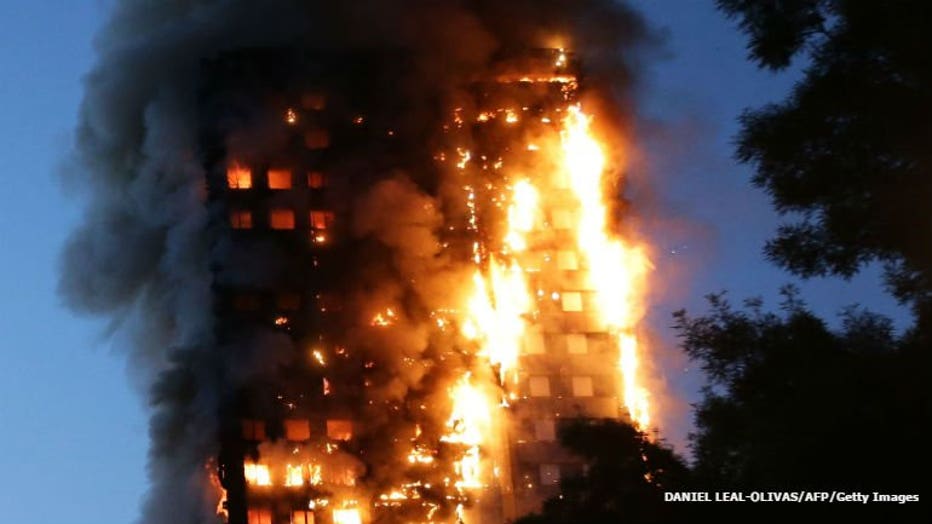 TOPSHOT - Fire engulfs Grenfell Tower, a residential tower block on June 14, 2017 in west London. The massive fire ripped through the 27-storey apartment block in west London in the early hours of Wednesday, trapping residents inside as 200 firefight


The cladding is being studied amid fears that the panels fueled the fire in the 24-story building since it was engulfed in less than an hour.

Buildings in London, Manchester and Plymouth are among those where problem cladding has been identified.

Fears about cladding are not limited to apartment buildings — at least one hotel chain is calling in experts to make certain it meets safety regulations. Premier Inn said Friday it had "concerns" about the material used on some of its buildings, though it is different than the type used on Grenfell.

McCormack also repeated calls for anyone with information on who might have been in the tower to come forward. That comes after London Mayor Sadiq Khan pledged to seek an amnesty for people who may have been living in the public housing block illegally.

"What we haven't got is a picture of how many people might have been in there. That's the number I'm really worried about," McCormack said.