Manhunt underway for pair who escaped from psychiatric hospital


LAKEWOOD, Wash. - Two men considered "dangerous to others" escaped from a psychiatric hospital in Washington State Wednesday night, police said.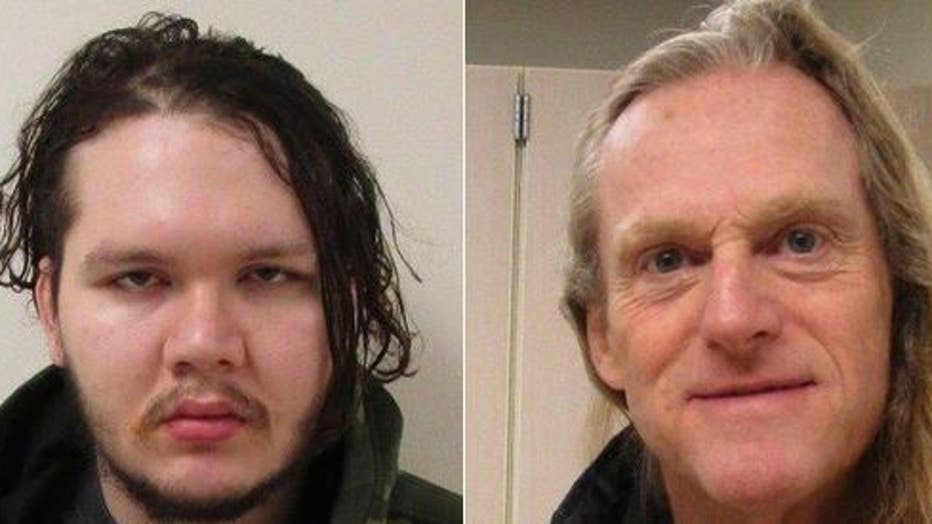 From left, Anthony Garver and Mark Alexander Adams.


Anthony Garver, who was found incompetent to stand trial for a first-degree murder charge in 2013, and Mark Alexander Adams were seen at the hospital's dining hall at about 6 p.m. Wednesday, police said, but  they were discovered missing at 7:30 p.m.

Police said Garver's real last name is Burke, but he goes by Garver. Police said he also has an alias of Deryk Garver.

"It is suspected that they left together on foot and may have obtained transportation," Lakewood Police told Q13FOX of the two men's escape. "They were both housed in the locked civil ward at the hospital and may have escaped out of a loose window in their room."

A search for the two men is under way, police said. "Local cab companies, Amtrak, Greyhound and Pierce Transit have been contacted and notified."

"Both subjects are reported by the hospital to be dangerous to others," police said.  "If anyone spots Garver or Alexander, do not attempt to contact them. Call 911 to report their location."

Garver is white, 28, described as 5-foot-8, 250 pounds, with long curly brown hair and a beard/mustache. He was last seen wearing a brown faded sweatshirt and orange jail flip-flops. Garver, on supervision with the Department of Corrections, had been arrested for first-degree murder in 2013 and was found not competent to stand trial. He was at the hospital to receive treatment. He is originally from the Spokane area, but his crime was in Snohomish County.

Adams is white, 58, described as 6-foot, about 210 pounds, with long blond hair. He was last seen wearing a white T-shirt and gray shorts. Adams committed his crime in Snohomish County and is from that area. Adams was sent to the hospital to receive treatment on an Assault 2/Domestic Violence arrest in 2014 where he was found not competent to stand trial. Adams may try to flee to California, police said.

Police said both men were on a court commit order of of Snohomish County to treat mental health. They both arrived at the hospital in February 2015, police said.

Garver is charged with killing Phillipa Evans-Lopez, 20, in a Lake Stevens home on June 17, 2013. She was found tied to a bed and stabbed to death.