Man out on bond with revoked license accused of striking squad head-on while fleeing police
GLENDALE -- A man out on bail, released from custody in October, is accused of slamming his vehicle into a Glendale police squad head-on while fleeing police after investigators say he stole lighters from a Speedway gas station -- a crime he admitted to.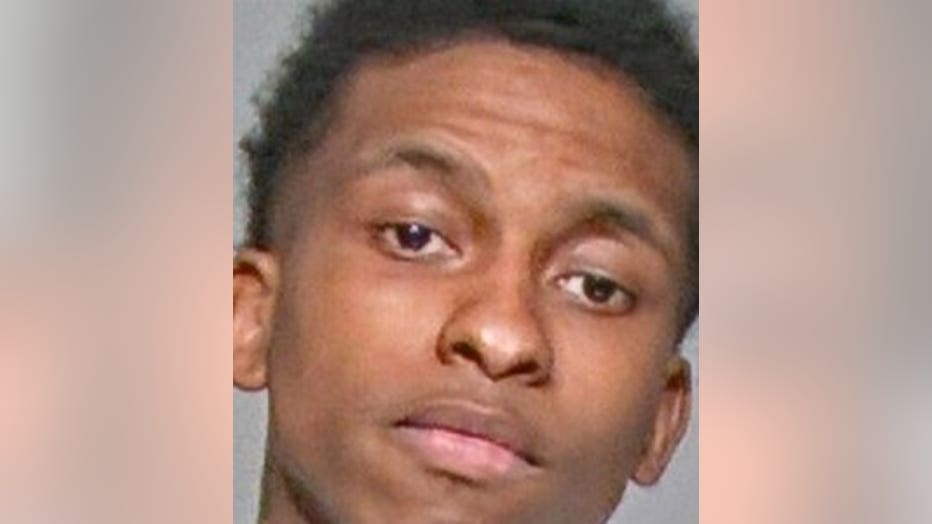 Dushawn Vaden, 24, of Milwaukee faces the following charges:


According to a criminal complaint, on March 25, police responded to the Speedway gas station on N. Green Bay Ave. -- where a witness indicated Vaden took lighters and left without paying. He then entered a vehicle and leaned back in the driver's seat before re-entering the store.

An officer ordered Vaden to stop, and the complaint says Vaden "looked right at (the officer)" before entering the vehicle. The officer then began striking the window with his baton in an effort to get Vaden to stop. The complaint says Vaden accelerated forward, striking a Glendale police squad head-on, before reversing, nearly striking an officer.

A pursuit then ensued -- with Vaden driving out of the parking lot in reverse. The complaint says Vaden was driving on N. Green Bay Ave. backwards in the northbound lane. A PIT maneuver was attempted, but the squad failed to make contact with Vaden's vehicle. Vaden did, however, lose control and ended up facing north in the northbound lane as he attempted to avoid the PIT maneuver. A successful PIT maneuver was performed and the vehicle came to a stop near Green Bay and Bender. That's when the complaint says Vaden took off on foot.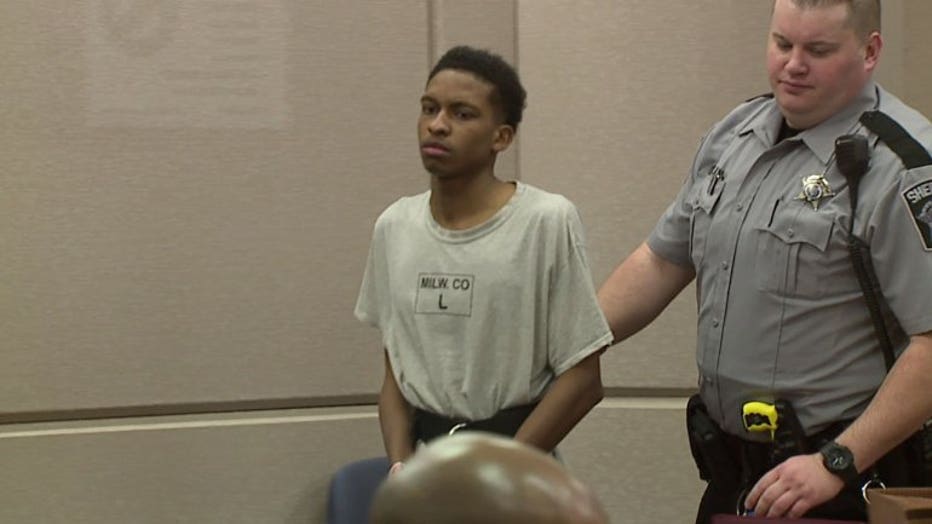 When he was apprehended, the complaint says investigators found a blue pill on him that tested positive for MDMA/ecstasy. Additionally, the complaint says two sales racks with lighters were located in the passenger area of the vehicle Vaden was driving. The complaint says a total of 113 lights was stolen, with a retail value of $193.37.

Vaden was interviewed by police, and the complaint says before he was asked any questions, he said: "Did not try to hurt you, man. I'm out on bail. Didn't try to hurt you or noth'n. Should just have stopped because I didn't have the lighters on me anyway." He said he was scared to stop because he was out on bail and that he took the lighters "to make a couple dollars because he had been unemployed since getting out of jail four months ago, and that he could get enough money from the lighters to be stable and pay some phone bills." He admitted the pill found in his pocket was ecstasy.

The complaint notes he was convicted of misdemeanor hit-and-run of an attended vehicle and fleeing an officer, causing property damage back on March 15, 2018. He's due for sentencing on May 8.




He was out on $500 cash bail in that case. He was released on bond on Oct. 21, 2017.

The complaint further notes Vaden's license was revoked due to OWI -- effective Feb. 21, 2013.

Vaden made his initial appearance in court on March 28. He has pleaded not guilty. A preliminary hearing was set for April 4. Cash bond was set at $2,000.

Vaden was in court on Wednesday, April 4 for his preliminary hearing -- which he waived. Probable cause was found for further proceedings, and he has pleaded not guilty.

A scheduling conference was set for April 17.