Man drowns in lagoon, another rescued; Good Samaritan says: "I'm just glad I was here"


MILWAUKEE -- A man drowned in the lagoon at Kosciuszko Park on Saturday, June 27th, and another man was rushed to the hospital. Those who frequent the park, and those who live nearby are shocked by what happened.

The victims are middle-aged men in their 40s or 50s.

We're told there were a lot of people (50-100) in the area when the drowning occurred -- and some rushed into the water in the hopes of saving the men's lives.

"I'm just glad I was here at that point," Aaron Leija said.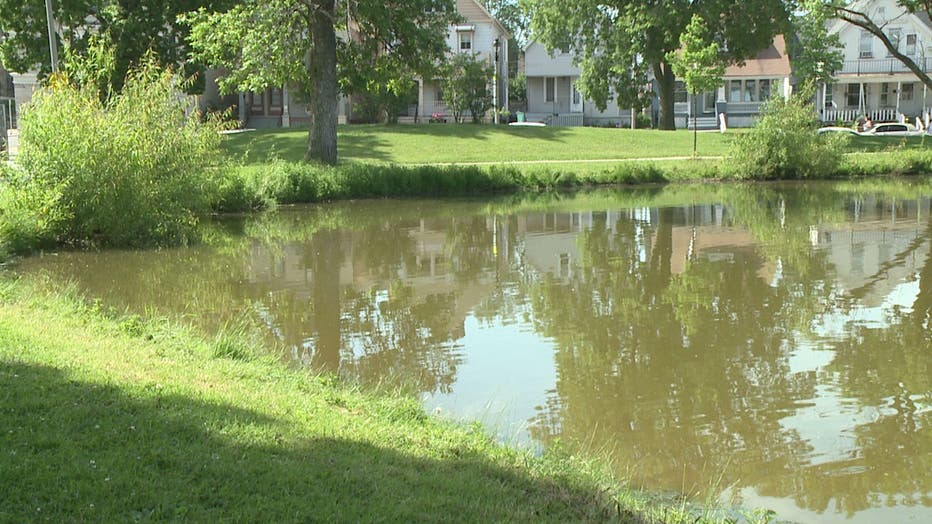 Leija says it was a divine call that had him swimming into the murky lagoon on Saturday to help search for a man who had gone missing.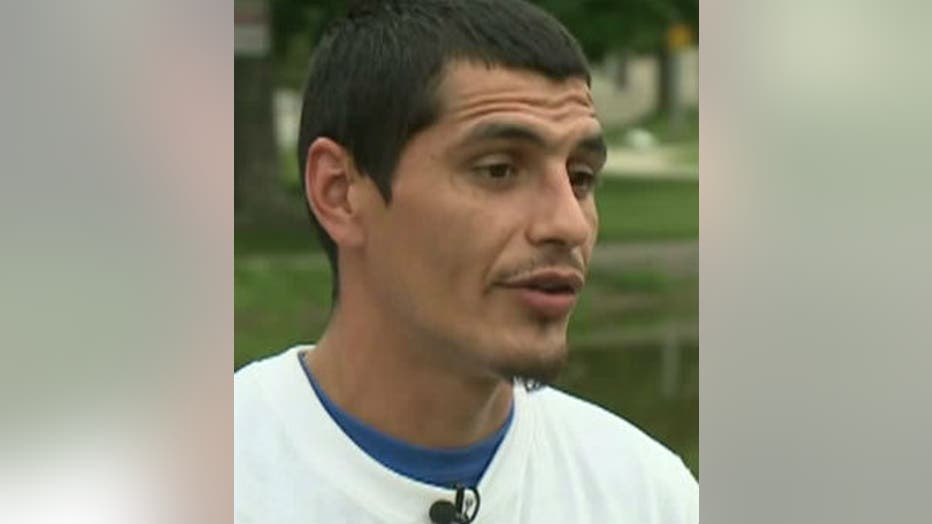 "God had told me, you know, right here -- when I was standing here -- 'take off your shoes and do what you gotta do. You`re a good swimmer,'" Leija said.

Leija and another Good Samaritan soon found the missing man.

"Probably about 15 feet out," Leija said.

The man was underwater, standing upright. His feet were stuck in the mud on the lagoon's bottom.

"I tried to move him and whatever, and he wouldn`t move, so I had to go up under him and release him from the mud," Leija said.

The man was rushed to the hospital. His condition is unknown.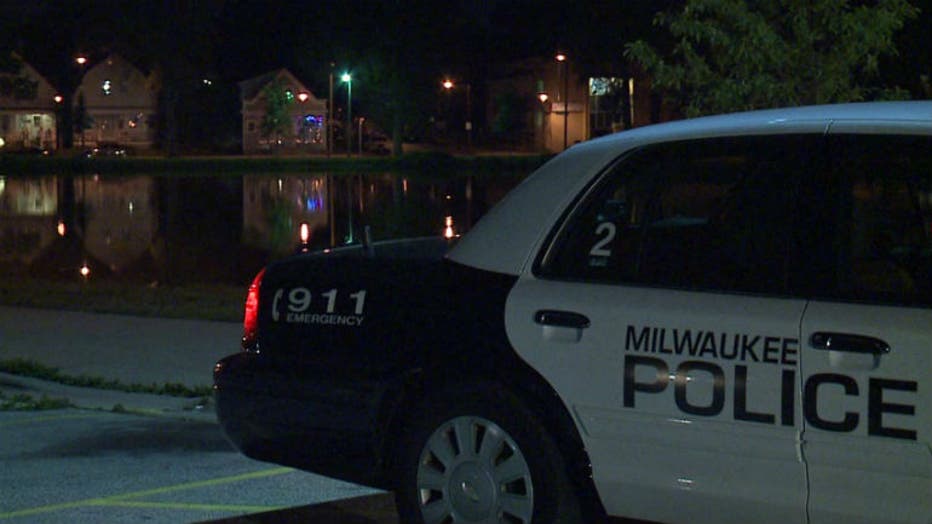 Man drowns at Kosciuszko Park lagoon


Law enforcement officials say a second swimmer pulled from the water was pronounced dead at the scene.

"That mud -- it`s like gumbo, you know? Once you`re sunk down into it there`s no getting out without getting yourself deeper into it," Leija said.

Leija and the other Good Samaritan and three Milwaukee police officers went into the water for the two victims.

"A lot of people were just yelling, and no one wanted to jump in for whatever reason," Emanuel Vazquez said.

Before Leija jumped in, Vazquez says he jumped in with his brother, but they couldn't find the missing man.

"Jumped in, swimming around, trying to find him but he was already too deep," Vazquez said.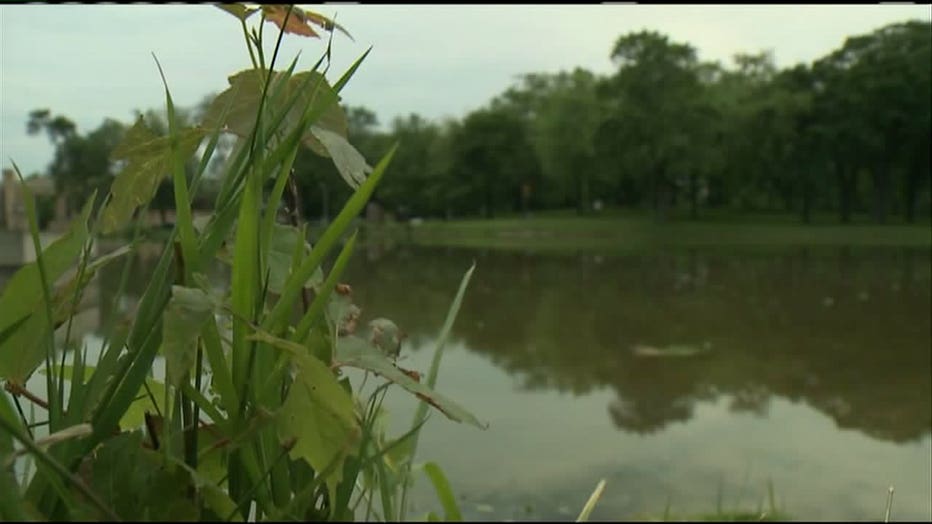 "One of them had a faint pulse from what I was hearing. The other wasn`t responding at all," Michelle Hauboldt said.

Hauboldt and others who witnessed the rescue efforts were visibly shaken on Saturday night.

"It`s heartbreaking," Hauboldt said.

Officials say the men were swimming in the lagoon when they became distressed.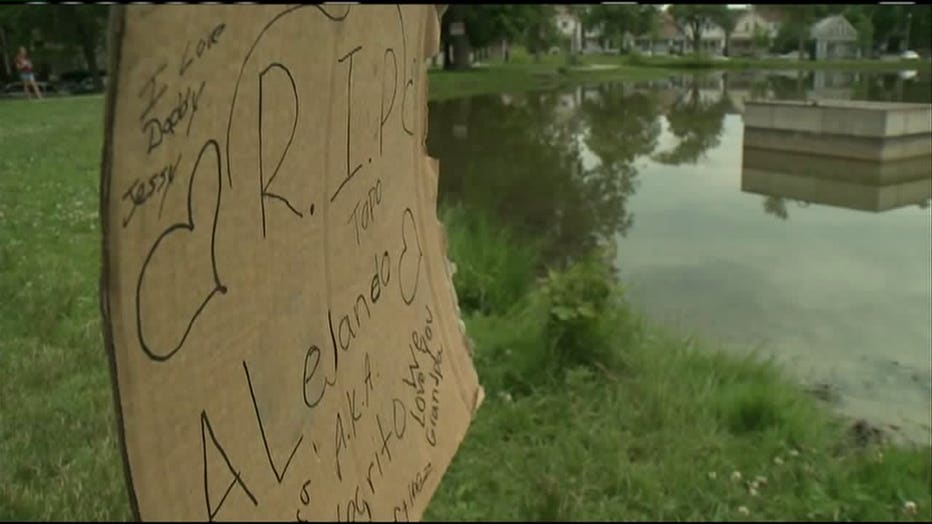 On Sunday, there was a small vigil for Alejandro, also known as Alex. His grandchildren helped to build a memorial near the lagoon.

"It was definitely an experience that I wouldn`t want nobody to go through," Leija said.

FOX6 News spoke with two men who knew the man who died in this incident. They say he was a good swimmer who came to the lagoon often with his friend to fish. They don't understand why he went into the water in the first place -- saying that was very out-of-character for him.

One woman told FOX6 News she saw two men jump into the water. She says the men had been drinking, and it looked like they were trying to race across the lagoon.