Man charged with felony murder after man shot during robbery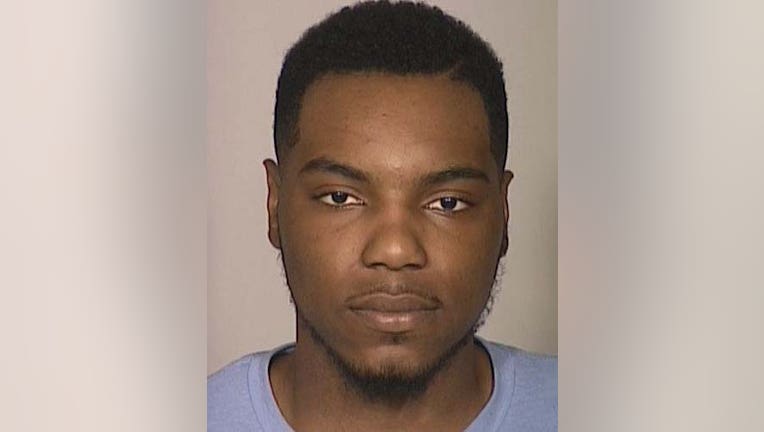 MILWAUKEE (WITI) -- 20-year-old Larentaz Daniels of Milwaukee has been charged with felony murder in the death of Devonte Deshawn Tate on Saturday, May 4th.

The criminal complaint in the case indicates a witness told police he noticed four black males sitting in a vehicle in front of a garage in the 3500 block of N. 10th Street. The man told police he thought the men looked suspicious, so he wrote down the license plate number.

Later, the witness told police he saw one of the men who looked like he was bleeding badly in his crotch area. That man was later identified as Tate, who died as a result of gunshot wounds.

The criminal complaint indicates police spoke with another witness, who said suspects forced their way into his home, and one was in possession of a firearm. The witness told police there was a struggle over the gun, and he was able to access it and fired the gun one time -- striking Tate, according to the criminal complaint.

Inside a Pontiac Grand Am outside the home, police discovered an Xbox that the witness identified as taken from his home. The criminal complaint says Daniels' print was discovered on a cell phone found in the witness' home, belonging to Tate.

When interviewed by police, Daniels said he had received a phone call from Tate on May 4th, saying he had received information about a "move" for them -- meaning a robbery. Daniels told police Tate picked him up and the two picked up another person and drove over to N. 10th Street and Keefe Ave.

Daniels described the scuffle over the gun to police, and said when Tate was shot, Daniels fled the scene.

If convicted, Daniels faces up to 55 years in prison.