Man charged in death of three-year-old appears in court


RACINE CO. (WITI) -- The man police arrested for his alleged involvement in the death of a three-year-old boy made his initial appearance in a Racine County court on Monday afternoon, May 13th.

26-year-old Marcus Johnson is charged with first-degree intentional homicide in the death of three-year-old Hunter Wise.

In court on Monday, the prosecutor said every homicide is tragic, but he can barely think of anything more heinous than what occurred in this case. The prosecutor indicated Johnson tortured the three-year-old. The boy had an eye injury, burns on his buttocks and ankle, he may have been dipped in scalding water and may have died due to shock and trauma.

"The injuries were severe. There wasn't just one injury. There were many injuries. This child obviously suffered," the prosecutor said.

Court documents say Wise may have soiled his pants, which may have led Johnson to discipline the boy.

Court documents say Wise was in the tub, and Johnson stepped away to check on two other children that were inside the home on Friday. The documents suggest one of those children may have seen or heard some of the alleged abuse. When Johnson went back to the tub, he reportedly thought Wise had drowned.

On Friday, May 10th, the Mount Pleasant Police Department and South Shore Fire Department were called to a home near Bryn Mawr Ave. and Sheridan for a report of an unresponsive three-year-old male.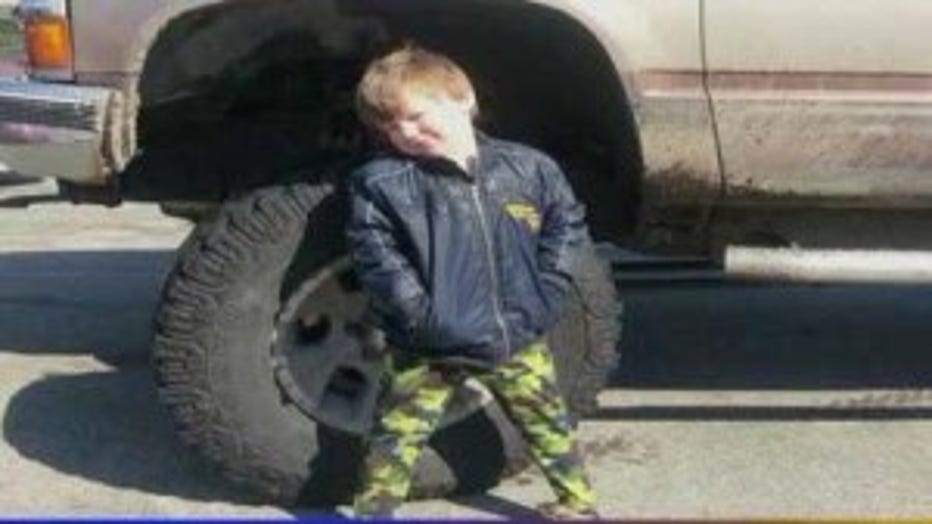 The child, later identified as Wise, was transported to Wheaten Franciscan Hospital where he was later pronounced dead. The cause of death has not been determined.

Johnson is the boyfriend of the child's mother.

On Sunday, Wise's father clutched his son's favorite sweatshirt while talking about the crime.

"My son was everything to me. I would have done everything for him. I'm going to be honest. I hope (Johnson) never sees daylight again. For a man to do something like that to an infant is just wrong in so many ways. I just can't even believe a person would do something of this nature," the boy's father said.

Court records show back in 2008, Johnson was charged with battery and disorderly conduct, and accused of domestic abuse. He was found guilty of disorderly conduct -- a misdemeanor.

The judge hearing the case against John set $500,000 cash bond. He is to have no contact with the victim's family. Johnson is due back in court for his preliminary hearing on Wednesday, May 22nd.

Related stories: