Man charged after lying about son's health to collect money
GLASGOW, KY (WITI) -- 42-year-old Robert Dougherty of Glasgow, Kentucky is facing one count of theft (false representation over $10,000). This, after he allegedly obtained donations after falsely claiming his son was terminally ill to a Wisconsin race car driver.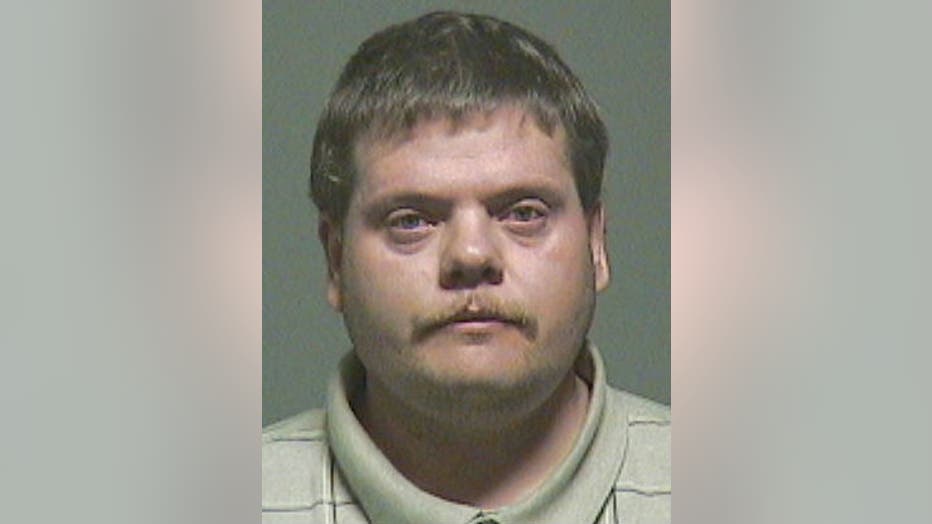 According to the criminal complaint, Dougherty contacted Lowell Bennett, a professional race car driver, claiming to want an autograph for his terminally ill son. The complaint indicates that Dougherty told Bennett that his son had thyroid cancer and continued to explain how their medical bills were getting "bad" and that they had to sell their vehicle.
FOX6's Tom Pipines profiled Dougherty and his son when they came to Slinger Speedway in May.
The criminal complaint states that Bennett felt bad for Dougherty and his family and decided to bring the Dougherty family to Wisconsin to watch him race at a "Make-A-Wish" type donation. During the race, Dougherty received $5,500 in donations. Dougherty also allegedly received $2,700 from an auctioned vehicle along with an additional $300.
Bennett also donated a 2003 minivan valued at $1,100 to the Dougheryts.
According to the complaint, Bennett became suspicious after he received a call from another race car driver claiming Dougherty also contacted him regarding his terminally ill son. At that time, Bennett contacted police to investigate further.
After further investigation police discovered Dougherty' son was not terminally ill. According to the criminal complaint, Dougherty told police his son "only has ADHD."
On June 5th, the Doughertys showed up at the Bennett's Neenah home -- and police were waiting. He was arrested, and the Outagamie County District Attorney charged him with theft-false representation over $10,000.
According to the criminal complaint, Dougherty received a total of $11,225.24.
The following amounts were reached in conducting the fraud investigation:
"How can somebody be that evil to use something like that, like a child's cancer to their own benefit? And then to defraud thousands and thousands of people and do a very good job of it," Bennett said.
Bennett says this won't stop him from reaching out to help someone in need in the future.
"Don't let one evil person ruin the good and the goodheartedness of people in what they can do. We just have to be a little bit more cautious," Bennett said.
If convicted, Dougherty could face ten years in prison, a $25,000 fine or both.