Man accused of tampering with food at Johnsonville Sausage plant, 'no affected product' left facility


SHEBOYGAN FALLS -- Jonathan Lane, from Kiel, Wisconsin, was arrested and appeared in federal court in Milwaukee on Friday, June 1 to face charges of tampering with a consumer product. He's a former Johnsonville Sausage employee -- accused of placing items in sausage links at the facility in Sheboygan Falls.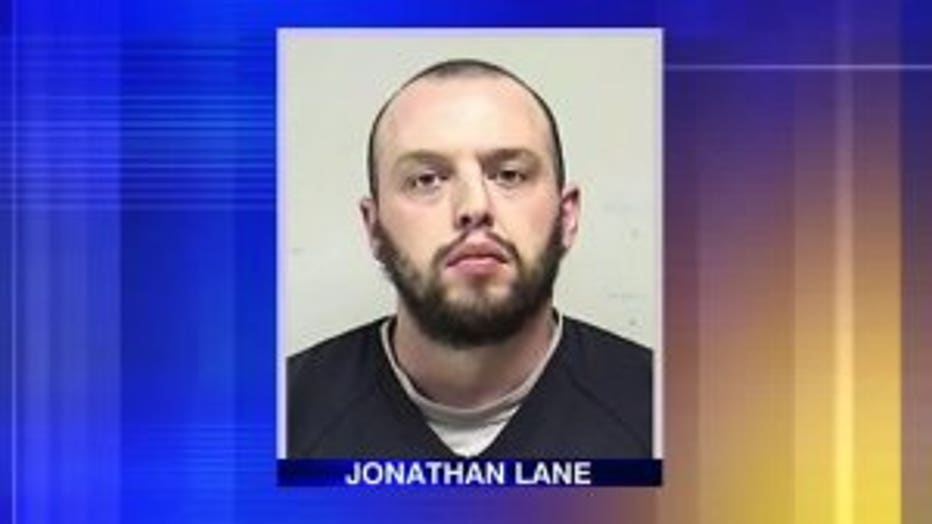 Lane is charged with two counts of tampering with a consumer product and acting with reckless disregard for the risk that another person would be placed in danger of death or bodily harm and manifesting an extreme disregard to such a risk.

The criminal complaint alleges that on two separate occasions during March 25-28, 2018, Lane, an employee at Johnsonville Sausage, LLC, placed foreign objects into sausage links. Video surveillance determined that on March 25, Lane placed a cigarette paper in a sausage link and on March 28, Lane placed a wire connector in a sausage link while the items were on the processing line.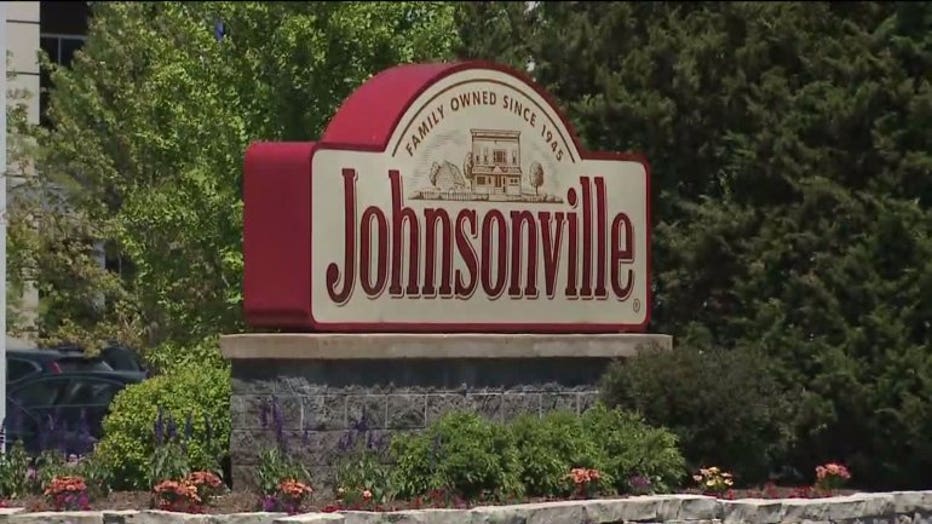 Johnsonville plant in Sheboygan Falls


Both times, the items were removed before the sausage links were packaged. Due to the public risk after Lane's alleged behavior, Johnsonville closed down the operation and discarded all products that they believed could have been affected.

According to the complaint, Lane stated that he planted the piece of paper and wire connector and then, each time, reported to management that he found them on the food processing line.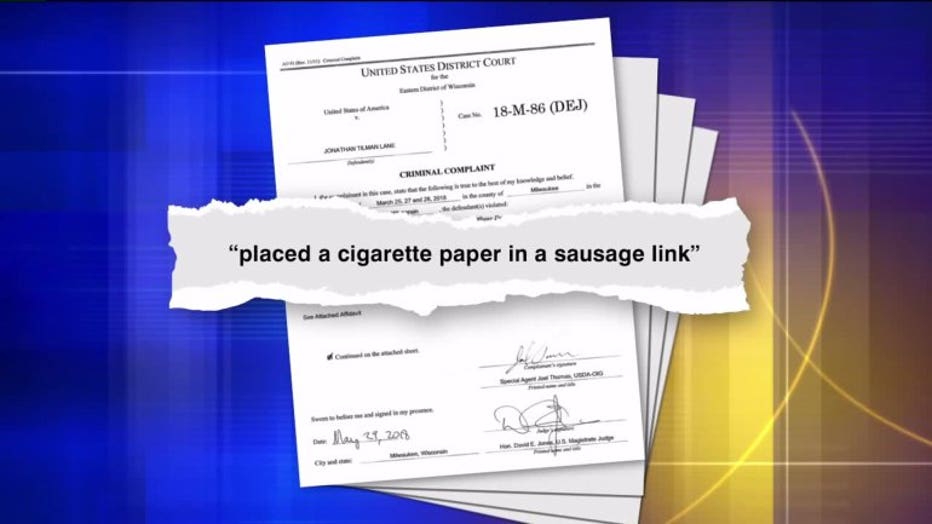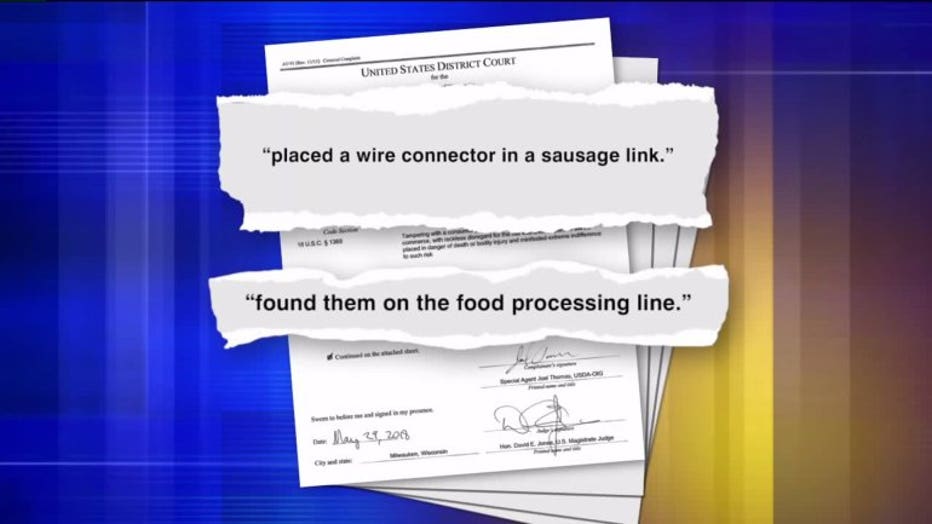 According to a representative of Johnsonville, none of the tampered products left their facilities.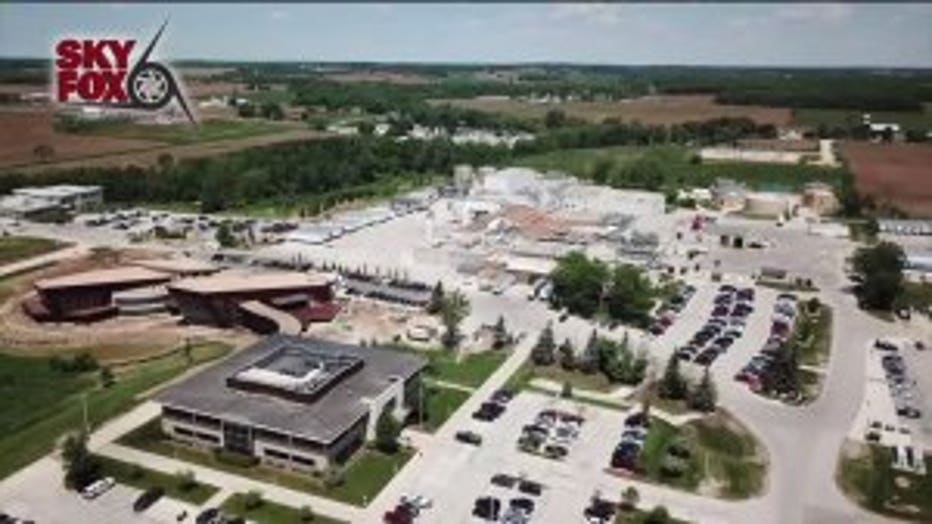 Johnsonville plant in Sheboygan Falls


United States Attorney Krueger stated in a news release: "We commend Johnsonville Sausage, LLC for its security measures and quick action to prevent any harm to consumers."

Investigators say Lane admitted his actions led to a risk that the contaminated food could have gotten out into the consumer market, and he stated he knew his actions could hurt consumers and would cause the company monetary loss.

As to each count,  Lane could face a maximum of 10 years imprisonment, up to a $250,000 fine, and up to three years of supervised release.

Stephanie Dlugopolski, Johnsonville Sausage public relations & social media manager issued the following statement on this case:

"...our members at Johnsonville take great pride in producing wholesome, great-tasting and safe products for consumers to enjoy. We applaud our food-safety teams for the processes they have in place to identify food-tampering situations like this, so that no affected product leaves our plant - which we can confirm was the case here. This incident took place on our Sheboygan Falls, WI campus.

These members, whether they are employed directly by Johnsonville or through one of our staffing partners  - as was this situation involving Mr. Lane -  are held accountable to meet our quality standards and follow our company code of conduct. Failure to do so can result in corrective action or termination of employment."