Man accused of raping woman during house party; video posted to Facebook


MILWAUKEE -- A Washington County man is accused of sexually assaulting a woman at a party in Milwaukee in December of 2016. Video of the alleged incident was then posted to Facebook.

A search warrant affidavit just unsealed shows the victim in this case told police she had no recollection of being sexually assaulted until she saw the video posted online, showing her naked and incoherent with the suspect.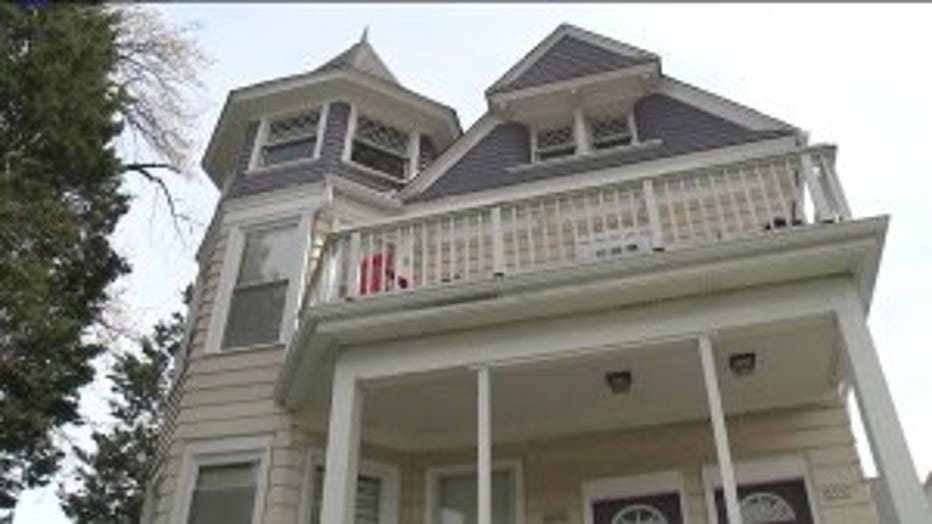 Home near N. Murray and Belleview


It happened in December, during a house party near N. Murray and Belleview. Milwaukee police say the 20-year-old woman was raped by another person who was attending the party. 20-year-old Michael Adams has been charged with second degree sexual assault in this case.

Prosecutors say the victim told police she had no recollection of the incident. The day after the party, a friend alerted her to the video "posted to Facebook of her and Adams, the suspect, naked in the bathroom." In the video, Adams allegedly touches her inappropriately.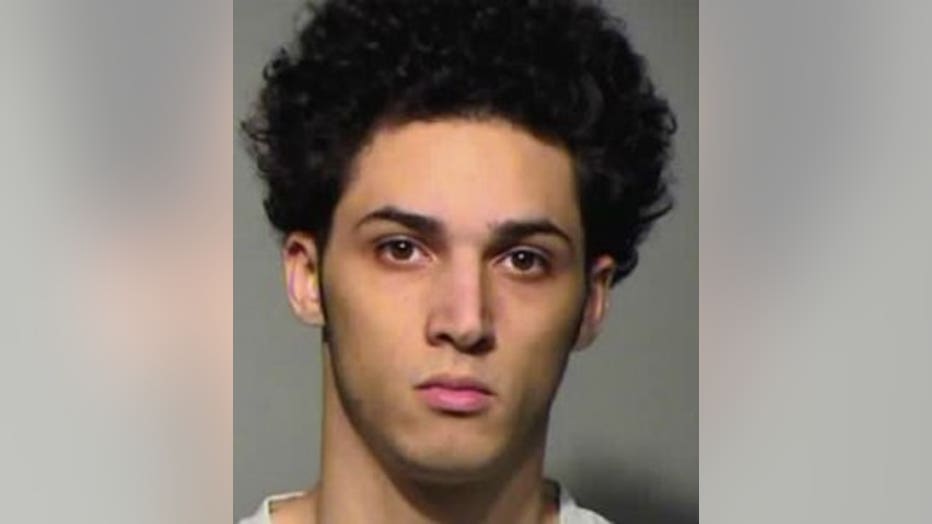 Maryann Clesceri with Aurora's Healing Center said that kind of realization can be traumatizing for victims.

"Once it's on the internet, it is always out there, and there will always be a chance that someone in your future will see what happened to you," Clesceri said.

The search warrant affidavit reveals the victim texted Adams about the video, and he told her the two had sex, writing "just because you can't remember doesn't mean you scream rape."

Witnesses reported during the party, Adams squirted two eye droppers filled with the liquid form of the anti-anxiety medication Xanax into the victim's mouth upon her request. Around 3:00 a.m., another witness observed the victim in the bathtub with Adams. Her eyes were open, but she wasn't moving or responding to questions.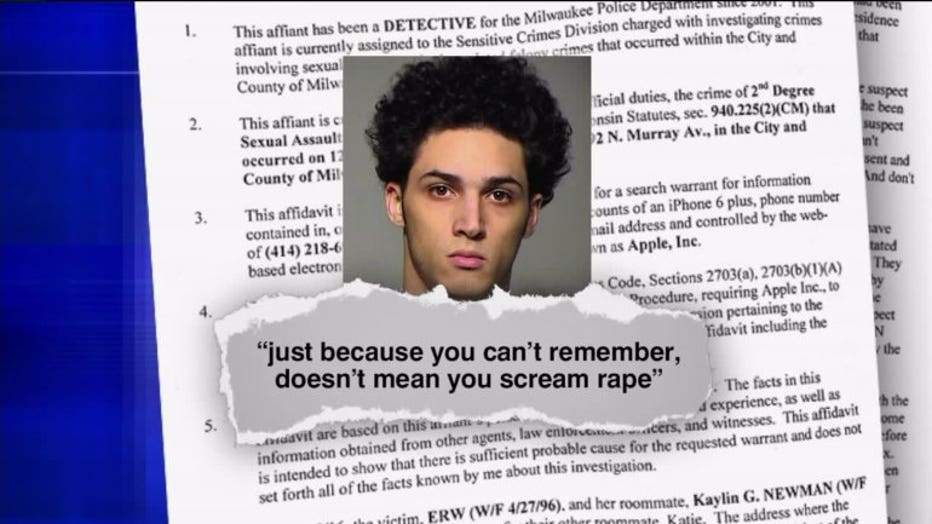 Clesceri said this case highlights the importance of consent.

"Just because they're in a state that they're unable to say no does not give anyone the right to take anything from them," Clesceri said.

The search warrant affidavit shows detectives later discovered more videos on Adams' iPhone. In them, he can be heard trying to coax the victim into performing a sex act while her speech is unintelligible.

The court documents show another person at the party also took video of the victim and Adams in the bathtub. It's unclear which video was posted to Facebook.

The second degree sexual assault of an intoxicated victim charge was filed against Adams in January. He has pleaded not guilty, and has a jury trial set for September.