Man accused of raping 82-year-old woman at bus stop in Milwaukee reaches plea deal
MILWAUKEE COUNTY -- A man accused of raping an 82-year-old woman has reached a plea deal in the case against him.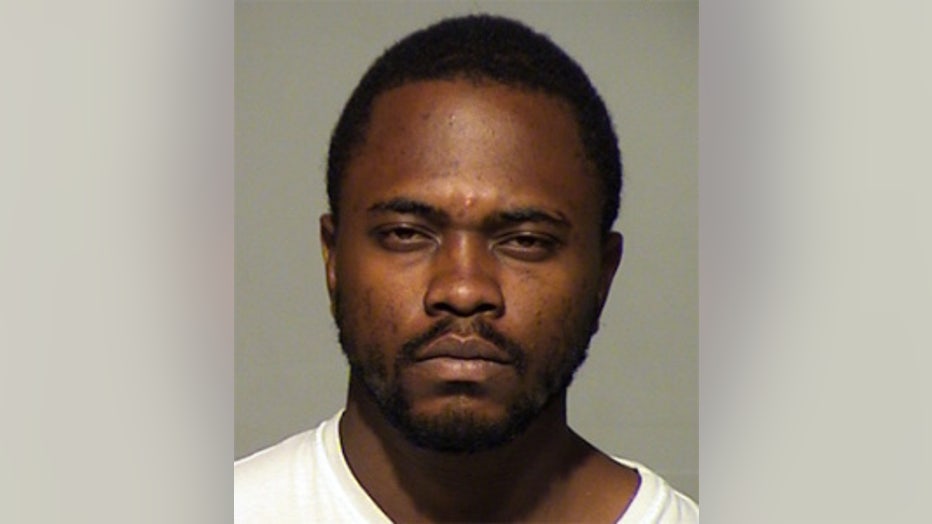 29-year-old Stephen Robinson on Tuesday, May 31st Robinson pleaded guilty to one count of second degree sexual assault/use of force. Two other charges were dismissed as a result of the plea deal. Police say Robinson pushed the 82-year-old woman to the ground at a bus stop near Green Tree and Teutonia and raped her. According to the criminal complaint, the victim was walking to her apartment from a bus stop near Green Tree and Teutonia July 16th. She uses a walker for assistance. The complaint indicates when the victim was several blocks from the bus stop, she was approached by Stephen Robinson,  who "got very close to her and mumbled something." The victim told police she began to fear for her safety and attempted to walk faster. A few moments later, the complaint indicates Robinson "pushed (the victim) to the ground and her walker was knocked over." According to the complaint, Robinson then sexually assaulted the woman. The victim "started screaming 'God help me, God help me' because she thought someone might hear her." The complaint says the victim was also so fearful that she yelled, 'God forgive me' because she thought she might be killed during this encounter." The complaint says Robinson eventually got off of the victim and fled. The complaint indicates officers were able to get a description of Robinson from a witness. What happened after the alleged crime concerned some city leaders. Officials say the victim called 911 for help after the attacker ran. She waited and waited -- and then placed a second call. Three hours passed before a squad was dispatched. Milwaukee Police Chief Ed Flynn called the delayed response an unacceptable policy misunderstanding amid anger from aldermen and other city officials. "The dispatcher downgraded the constituent with the policy he understood. It was a night with a lot of competing calls. This got dropped," said Chief Flynn. Stephen Robinson will be sentenced on July 7th.