Man accused of breaking into home with backpack of sex toys, assaulting woman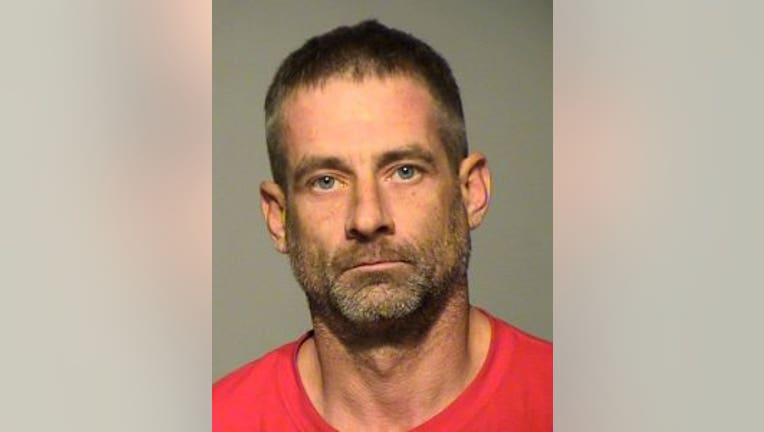 article


MILWAUKEE -- A 41-year-old Milwaukee man has been criminally charged -- accused of breaking into a Milwaukee home on Thursday, June 1st and sexually assaulting a woman.

Michael Birk is facing the following charges:


According to the criminal complaint, Birk broke into a home on Euclid Avenue in the early morning hours of Thursday, June 1st. The victim told investigators she was awakened by someone on top of her.

The victim says the man, later identified as Michael Birk, was wearing a white mask, gloves and holding a gun to her head. The victim told police she tried to scream when Birk said, "I'm going to kill you if you fight with me."

The complaint indicates Birk then tied the victim's hands behind her back and her ankles together with zip ties before sexually assaulting her. The victim told police Birk also used a sex toy on her during the assault.

The victim further stated that Birk was drinking beer he brought in a backpack and smoking marijuana during the assault, according to the criminal complaint.

According to the complaint, the victim told investigators she engaged Birk in conversation to obtain information -- at which time he told her he was going through a divorce and had a child. The victim also stated that Birk kept asking her for money -- and took her credit card and cell phone.

According to the criminal complaint, before leaving, Birk told the victim that if she called the police that she would be dead, because he had a surveillance camera on her house.

Officers used the "Find my iPhone" app to trace the victim's phone to a garage near 80th Street and Burdick Avenue. Upon execution of a search warrant, the victim's iPhone was recovered from the garage at that location, along with a black backpack containing sex toys, zip ties, and beer.

On June 2nd detectives received information that the victim's stolen bank card had been used unsuccessfully to obtain a $200 cash advance on June 1st.

Birk made his initial appearance in court on Wednesday, June 7th. A $100,000 cash bond was set.