Man accused in theft of tools from contractor, brutal hit-and-run crash pleads not guilty
MILWAUKEE COUNTY -- A 47-year-old Milwaukee man charged in connection with the theft of tools from a contractor working in Milwaukee, and a hit-and-run crash involving that contractor has pleaded not guilty.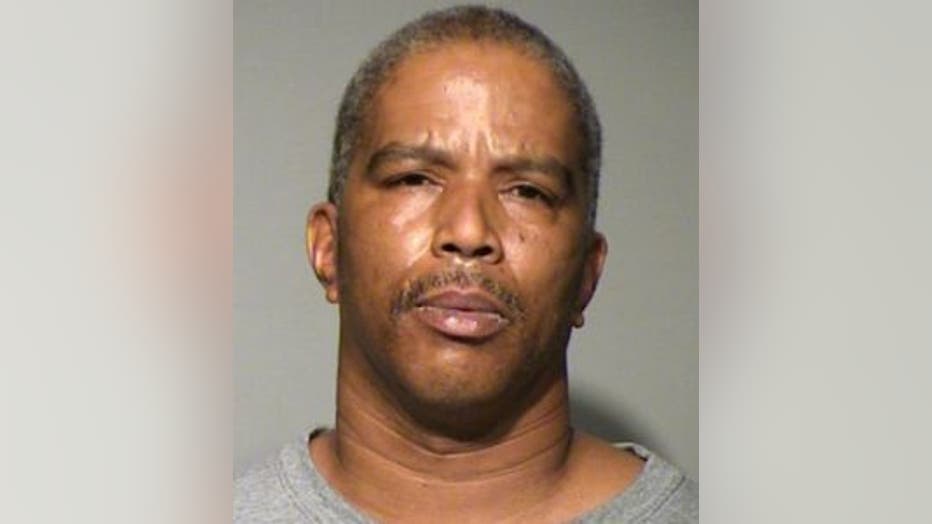 Leonard Moore was in court for his preliminary hearing on Monday, April 25th.

During that court hearing, probable cause was found for Moore to stand trial in this case. A scheduling conference was set for May 9th.

Moore is facing one count of theft (value not exceeding $2,500), one count of hit-and-run causing great bodily harm and one count of knowingly operating a motor vehicle while suspended causing great bodily harm.

The alleged theft of tools happened near 2nd and Pierce -- and the hit-and-run crash happened near 9th and National.

According to the criminal complaint, on the morning of February 1st, around 9:00 a.m. Rob Binter, a contractor, was working in the area of 2nd and Pierce when he observed a man removing tools from his work van without his consent. Binter attempted to stop the suspect -- but the suspect was able to flee the scene in a vehicle.

Binter pursued the suspect to the area near 9th and National, where he pulled in front of the suspect's vehicle.

Surveillance video was obtained showing Binter exiting his vehicle and approaching the black suspect vehicle that was later determined to be a 2013 Nissan Altima.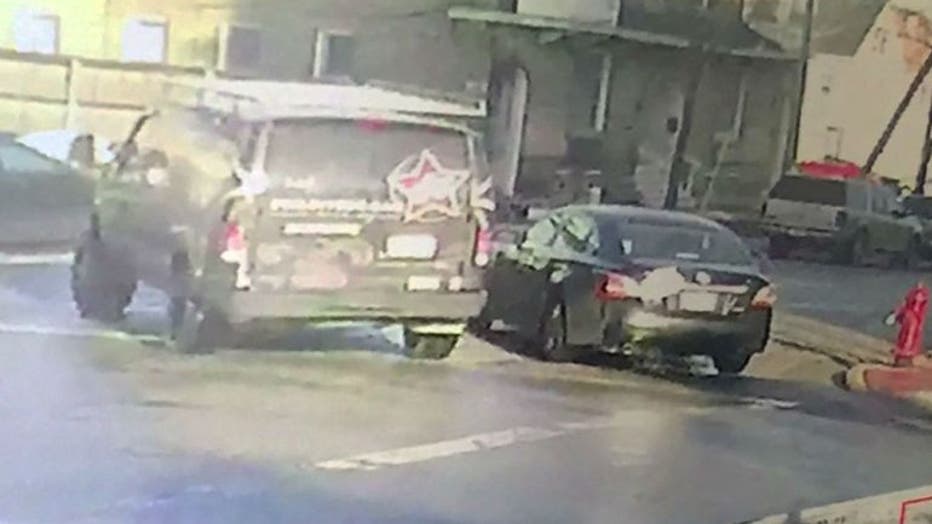 Suspect vehicle in case involving Rob Binter


As Binter approached the vehicle, the surveillance video showed the suspect vehicle sped up and struck Binter. Binter was seen flying into the air and landing on the ground.

The Nissan then fled the scene.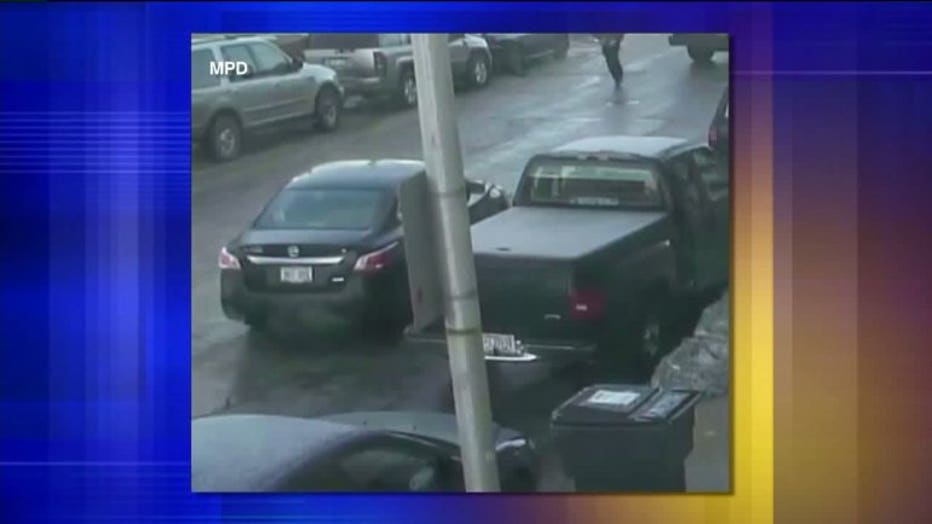 Rob Binter run over after he pursued suspect who stole his tools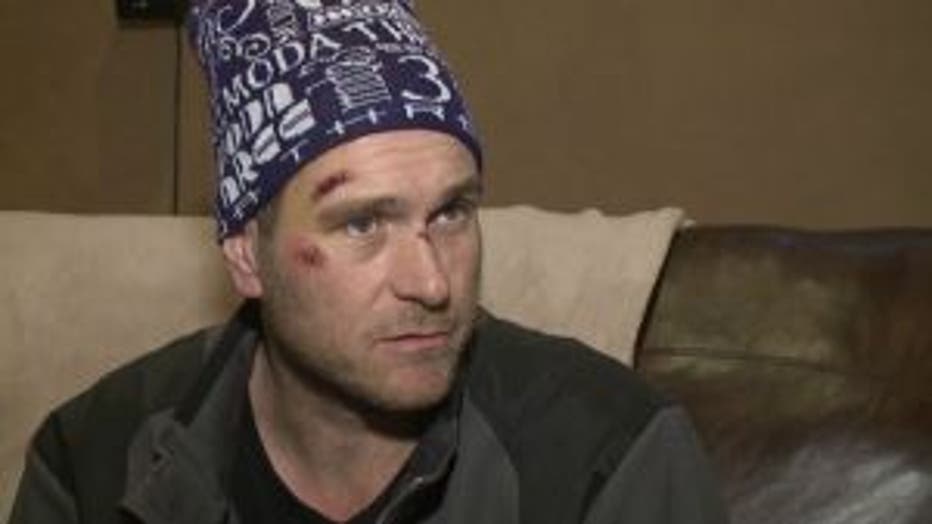 Binter was taken to the hospital, where he was treated for bleeding on his brain, a skull fracture, muscle and tissue damage to his right shoulder, and muscle and tissue damage to both of his legs.

As of April 15th, Binter indicated he was still dealing with memory loss and other complications related to the injury to his brain.

On February 4th -- four days after the theft and hit-and-run crash, police received a call from an anonymous citizen, who indicated he believed he knew where the suspect vehicle was located. This caller said on February 1st, he received a call from a friend asking him to pick up a guy named "Leonard" from "Miki's Auto Shop."

The caller went to Miki's with his friend -- and "Leonard" was at the auto shop having the windshield repaired on his Nissan Altima. Leonard told the caller that "a girl smashed his windshield."

Police spoke with an owner at Miki's who indicated the Altima's windshield had been replaced, and that there was "severe damage" noted to the vehicle's passenger side. Because the windshield wasn't a warranty part, no receipt of sale was kept at Miki's, but the owner was able to provide police with the customer's first name -- Leonard, and his telephone number.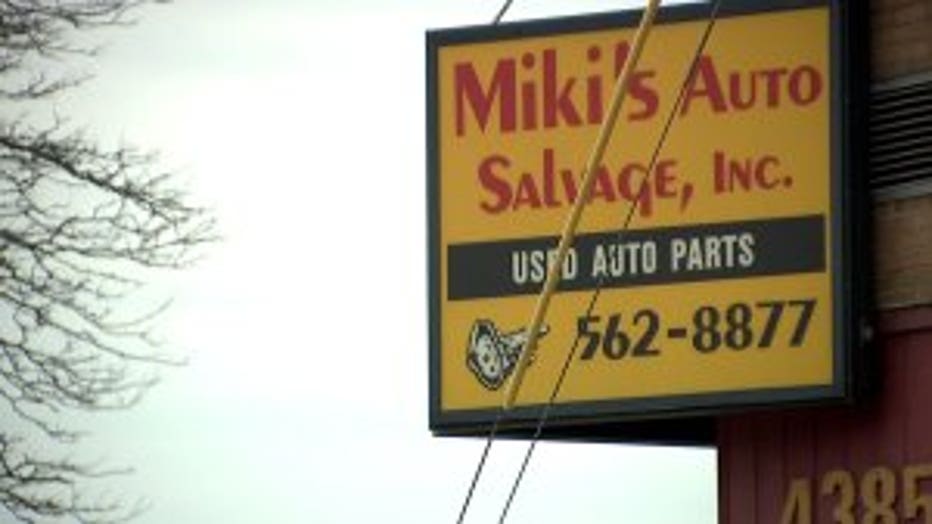 The complaint indicates using the surveillance video, investigators were able to develop a partial license plate. A check of records with officials at the Wisconsin Department of Transportation revealed there was only one Nissan Altima with the three license plate registration numbers in Milwaukee County. They were able to determine who was the listed owner of the vehicle. A check of records on that listed owner revealed a restraining order had existed between the owner and Leonard Moore.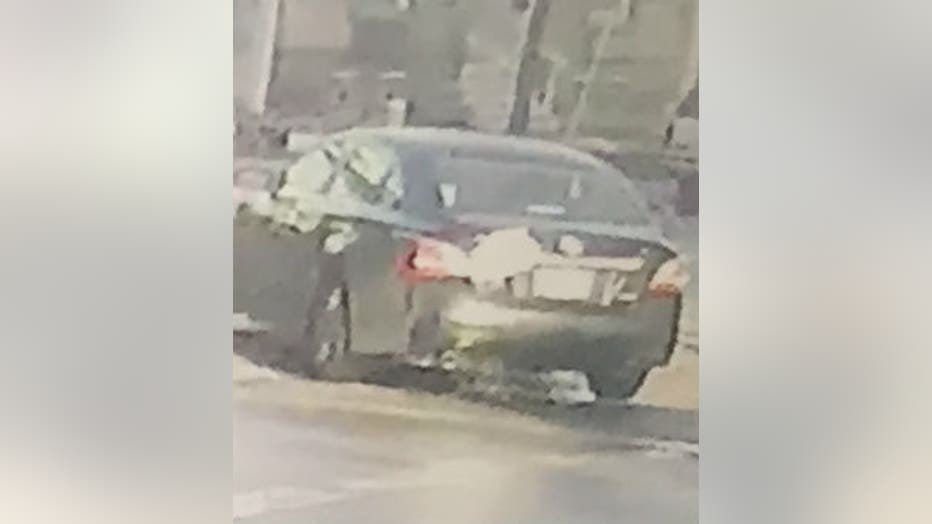 Suspect vehicle in case involving Rob Binter


Investigators went to Moore's address to speak with him. The complaint indicates Moore admitted that a woman who lived with him owned the Altima. He said the windshield had recently been replaced -- telling police he believed a child had thrown a rock or brick at the window to break it.

Police say Moore told them he was the only person who drove the Nissan on February 1st between 8:00 a.m. and noon.

Moore denied being on the city's south side on that date, and denied striking a pedestrian.

The Nissan was seized as evidence.

The complaint indicates that the broken windshield from the Nissan was sent to the Wisconsin Crime Lab along with clothing Binter was wearing at the time he was hit. According to the complaint, glass particles recovered from Binter's clothing matched glass from the Altima's windshield.

Through a search warrant for tower data regarding Moore's cell phone, police were able to determine he was in the area where the theft and crash happened on February 1st.

The complaint makes reference to a suspension of Moore's driving privileges, which went into effect on July 12th, 2014 for failure to pay a fine. That suspension was active at the time of the alleged crimes for which Moore is now charged.

Additionally, the complaint notes that in 2013 and 2012, Moore was convicted in cases in which he was accused of removing power tools from work vans.