Majority of Wisconsin lung disease patients who reported vaping cite using THC products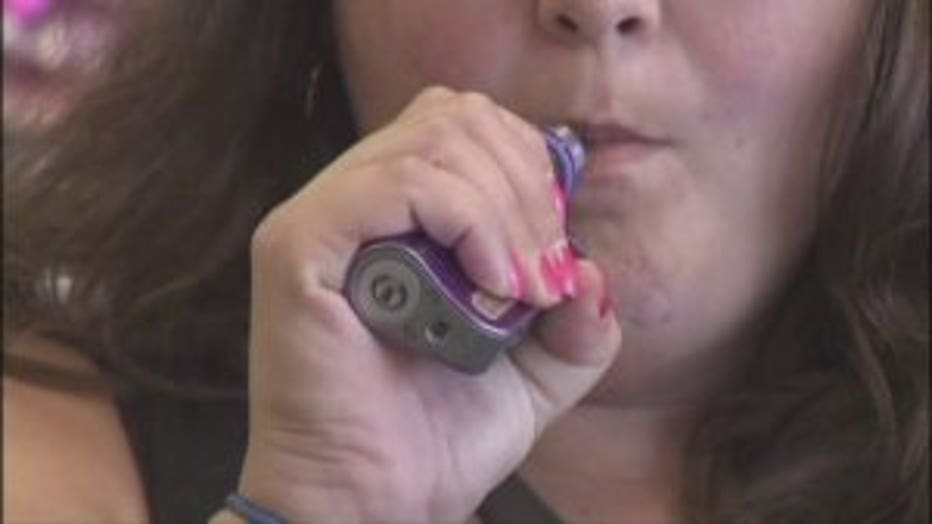 MILWAUKEE -- The Wisconsin Department of Health Services on Thursday, Aug. 29 issued a new warning for a certain type of vaping. The warning comes as the American Lung Association and the City of Milwaukee Health Department issued their own reminders about the dangers of vaping.

The American Vaping Association called for clarification on the warning from Wisconsin health officials.

"When you send out an advisory telling people -- generally -- that you shouldn't vape anything, that is not helpful public advice," said Gregory Conley, President of the American Vaping Association. "For one, it distorts the message and leads people to believe that the problem is generally associated with actual nicotine vaping, not THC vaping."

Full statement from Gregory Conley, President of the American Vaping Association:

"Multiple health departments are now linking street vapes containing THC or synthetic drugs to these illnesses, not nicotine vaping products. Some of these amateur-made THC products may contain very high levels of certain pesticides that convert to hydrogen cyanide when heated. While this investigation unfolds, we urge marijuana users to stay away from black market THC vaping products."

"The CDC and FDA have a critical role to play in not just promptly investigating these incidents, but also ensuring that adult smokers know that nicotine vaping products remain a far safer alternative to smoking. With all we know today, the Milwaukee Health Department's advisory sends an irresponsible and dangerous message to the 700,000-plus adult smokers in Wisconsin."

Kelly Quick is a cigarette smoker, who says she vapes three or four times a month.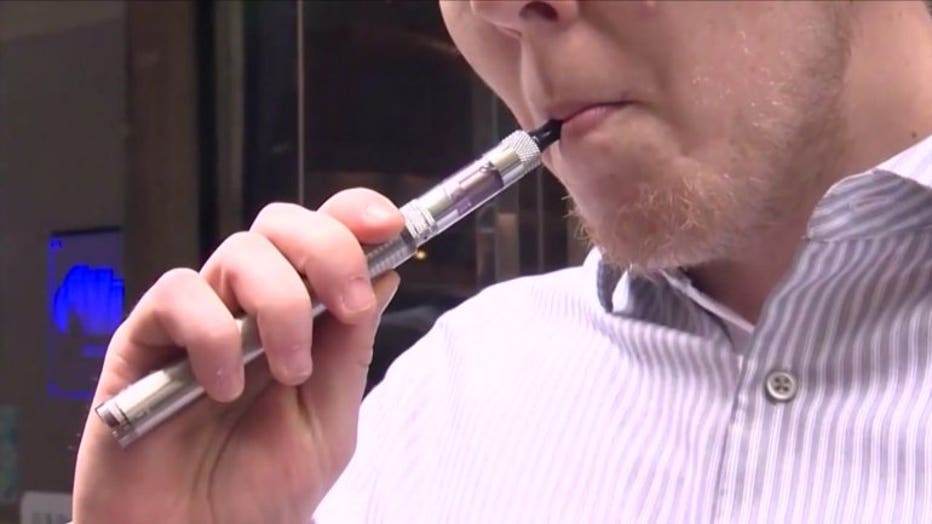 "I just like the flavor," Quick said. "I didn't know there was anything bad in there."

After the warning, Quick says she is having second thoughts.




"They say it's better than smoking but... I don't know, if people are getting sick on that," said Quick.

E-cigarettes are touted as less dangerous to cigarettes and a way to help smokers kick the habit. Health officials have called youth use of vaping products an epidemic.

"Instead, they really targeted young people to expand their marketplace. And we know from research that many more children are taking up vaping," said Milwaukee Alderman Michael Murphy.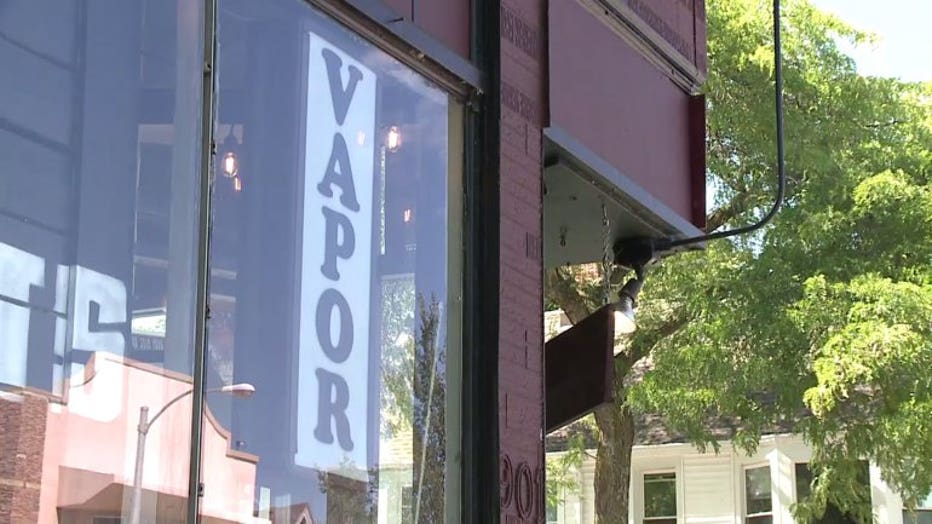 Milwaukee Alderman Michael Murphy is the co-chair of the City-County Heroin, Opioid, Cocaine Task Force. He says children are especially vulnerable to e-cigarettes because companies target them.

"JUUL is 70 percent of the marketplace. They are the player and obviously have an influence on young people's minds. Unfortunately, they are poisoning them," said Alderman Murphy.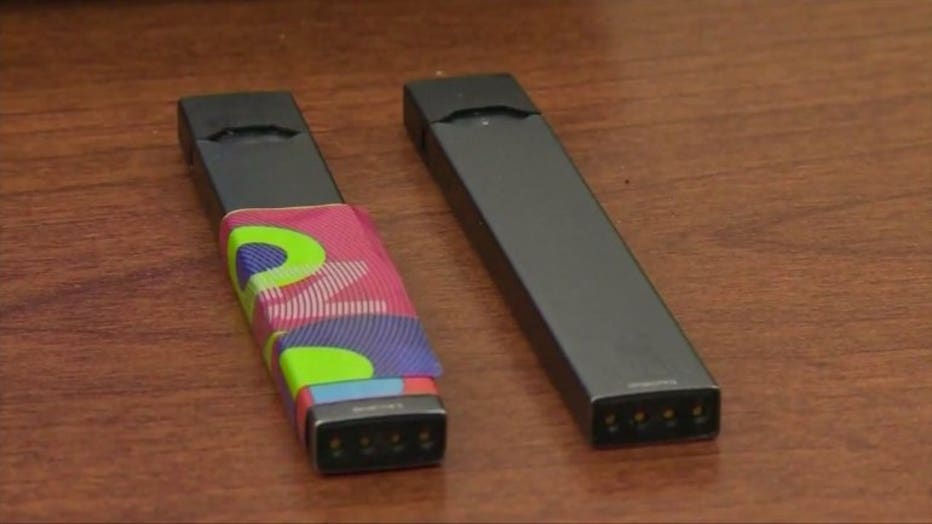 The Milwaukee Health Department reports some of the patients hospitalized were dabbing, inhaling marijuana oils or extracts.

On Thursday, DHS said in a state investigation of people with lung disease who reported vaping, 89 percent of the 27 cases interviewed so far reported using e-cigarettes or other vaping devices to inhale THC products, such as waxes and oils.

"Some through products that were not built -- purchased through the normal marketplace. Perhaps being bought on the streets that were sold with THC as an additive," said Alderman Murphy.

FOX6 News reached out to a half-dozen vape shops in and around Milwaukee for comment. Owners either declined, or never returned our calls.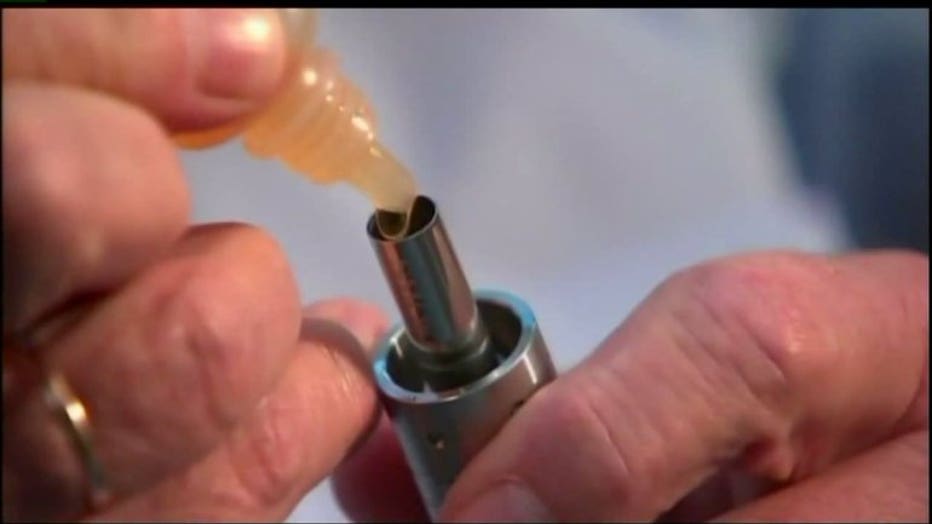 THC is the active ingredient in marijuana. While most cases have reported vaping THC products, DHS is continuing to investigate all possible causes. The connection to THC products is based on interviews with cases, and the agency is working with FDA to determine the contents of used vaping products.

Health officials are continuing to conduct interviews with new patients as part of this investigation. Currently there are 32 cases, with 11 patients whose cases need further investigation. Fourteen counties now have cases, including: Dane, Dodge, Door, Green, Kenosha, La Crosse, Milwaukee, Portage, Racine, Sauk, Walworth, Washington, Waukesha, and Winnebago. No deaths have been reported in Wisconsin.

In a statement, the American Lung Association echoed Milwaukee's warning, adding there have been "recent hospitalizations across 22 states attributed to vaping."

Anyone experiencing unexplained shortness of breath, chest pain, cough, nausea, vomiting, fever, and weight loss should talk to their doctor. People can learn more about e-cigarettes and vaping products—including what they look like, their health risks for youth, and how to talk to kids about them—at tobaccoischanging.com. There are FDA-approved medications to help tobacco users quit. Call 1-800-QUIT NOW for free help.

The latest updates on this disease investigation can be found on the Outbreaks and Investigations page of the DHS website.