Madison officials apprehend wanted fugitive
MADISON (WITI) -- Officials in the Madison area have taken fugitive Paris Poe, wanted by the Violent Crimes Task Force (Chicago Division) into custody the evening of Wednesday, May 2nd, after a traffic stop.

A reward of up to $20,000 was being offered for information leading to the arrest of Poe, who was wanted for unlawful flight to avoid confinement.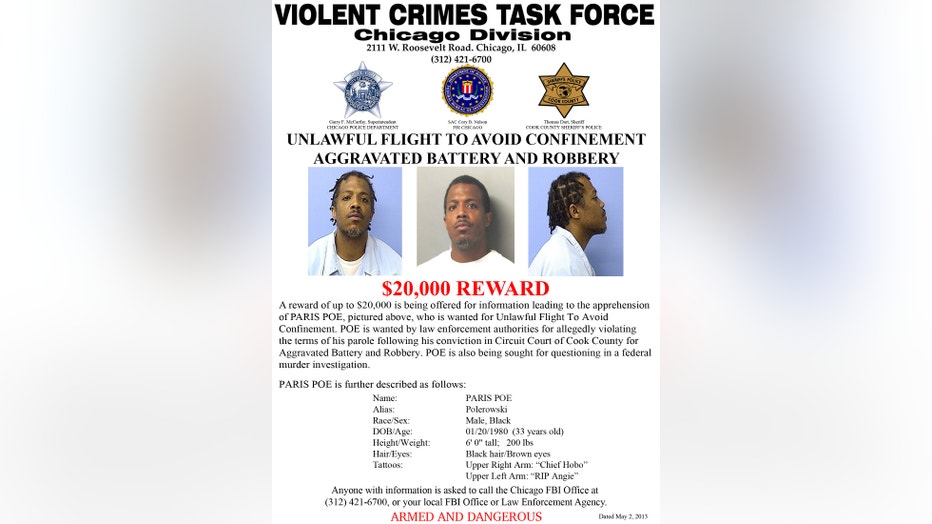 Poe was wanted for allegedly violating the terms of his parole following his conviction for aggravated battery and robbery.

Poe was also being sought for questioning in a federal murder investigation.

Poe is 33 years old and is 6' tall, weighing 200 pounds with black hair and brown eyes. His alias is "Polerowski" and he has two tattoos -- one on his upper right arm reading "Chief Hobo" and one on his upper left arm reading "RIP Angie."