MADACC nears capacity at difficult time of year: 'Winter is rough'
MILWAUKEE - Milwaukee Area Domestic Animal Control Commission (MADACC) said they are near capacity and need the community's help to make more room for rescues.
MADACC usually sees a surge like this during spring and summer. Leaders say the surge not only emphasizes the need for adoption but also strains dog food supplies.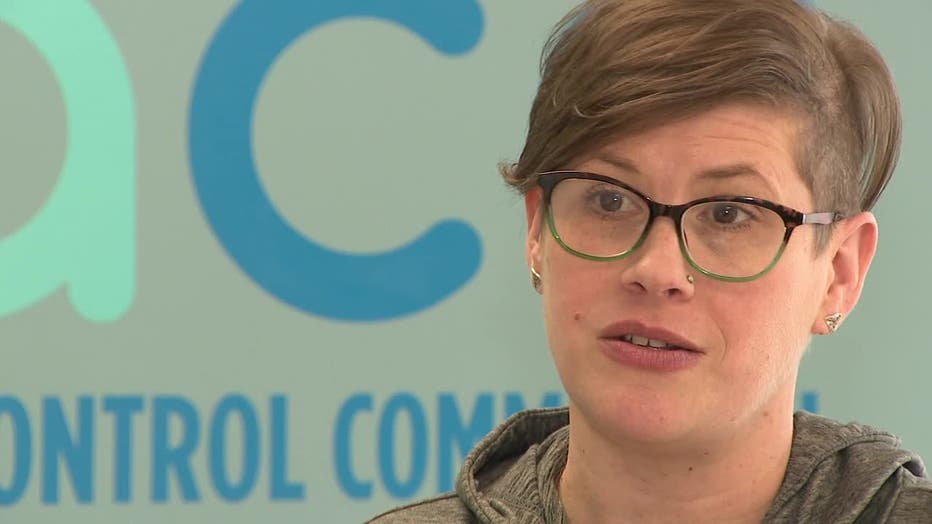 MADACC Community Engagement Coordinator Kate Hartlund
For the first time ever in February or March, MADACC is nearly full.
"When I left here on Thursday night, we had six open kennels. Total. Out of 177," said MADACC Community Engagement Coordinator Kate Hartlund.
Hartlund said adoptions slowed last week, and animal intakes spiked. It forced the stray holding facility to put a plea out on social media for adoptions and food.
"In the winter, when it's cold out, these numbers are just not normal," Hartlund said.
Dogs over 40 pounds are the issue. Hartlund said people moving into apartments where dogs aren't allowed could be a factor. She worries about what this could mean during spring and summer when MADACC's intake typically peaks. 
"Big dogs are more difficult to find homes for than small dogs," said Hartlund.
When asked about MADACC's backup plan, Hartlund said euthanization will never be the answer.
 "We will never euthanize for time or space," Hartlund said. "It is not something that MADACC will ever do."
Ultimately, Hartlund said, they'll create more space when it comes down to it.
SIGN UP TODAY: Get daily headlines, breaking news emails from FOX6 News
"Right now, the dogs have double-sided kennels," said Hartlund. "If push comes to shove, we'll close the middle door, and they'll each have a side."
Hartlund is also relying more on foster homes where volunteers house dogs or cats for two to four weeks. Thankfully, the one area that's packed for a good reason is the food supply room. Hartlund said the community members donated two months' worth of dog food in just one weekend.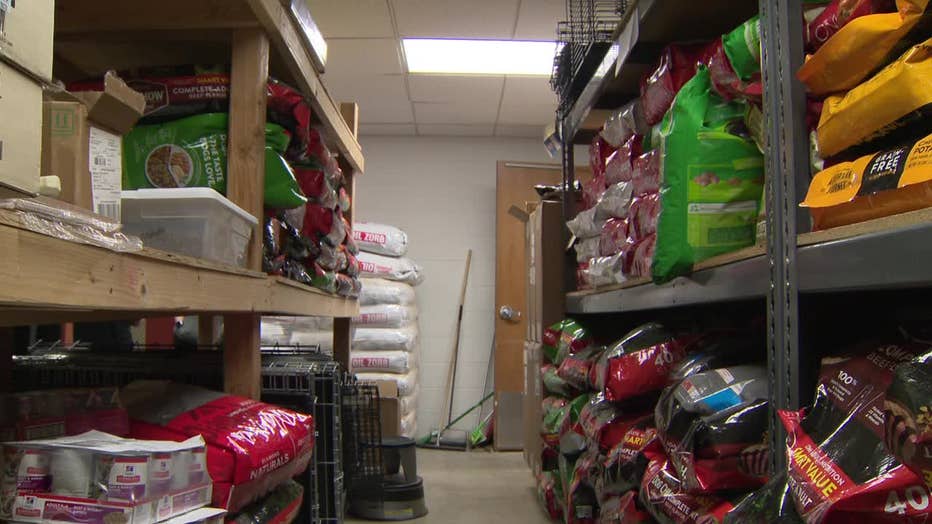 "Winter is a rough time to adopt a dog, Especially if you have to do potty training and stuff like that. I get it," said Hartlund. "Adoptions always slow down in the winter.  It's just intake up ticked this winter."
MADACC is lowering the spay and neuter costs for big dogs to encourage more adoptions.
Visit madacc.org to become a foster parent or volunteer at your local MADACC.