Lucia Hernandez-Alvarez, accused of killing her own 2 children, found dead in Kenosha County Jail
KENOSHA COUNTY -- Officials with the Racine County Sheriff's Office are investigating the death of an inmate who died Wednesday morning, November 2nd at the Kenosha County Jail Pre-Trial Facility -- and FOX6 News has confirmed that death involved an inmate accused of killing her own two children.

According to the Kenosha County Sheriff's Department, the inmate was found by jail staff shortly before 7:00 a.m. Wednesday not breathing, with no pulse in their bed.

Correctional officers, jail medical staff, and the Kenosha Fire Department responded and determined that the inmate was deceased.

Officials with the Racine County Sheriff's Office say the inmate is Lucia Hernandez-Alvarez -- accused of killing her own children on September 11th, 2015.

Racine County Sheriff's officials say preliminary autopsy results indicate Hernandez-Alvarez committed suicide.

Hernandez-Alvarez had a court date scheduled for November 4th -- a status conference. Hernandez-Alvarez on October 14th pleaded guilty to the charges filed against her. A trial as to her mental state was scheduled to begin on November 7th.

Charges filed against Hernandez-Alvarez on September 17th, 2015 included the following:


Investigators say on September 11th, 2015, Hernandez-Alvarez murdered her children, three-year-old Alicia Hernandez and one-year-old Javier Hernandez, in their Kenosha home near 50th Street and 33rd Avenue.

Police responded to the home around 3:15 a.m. after receiving two 911 calls -- one from the husband of Hernandez Alvarez, the other from her sister.

When police arrived at the scene, officers went into the home and found the two children in a bedroom "lying motionless" on top of a bed.

The criminal complaint indicates there were "no obvious external signs of blood or trauma."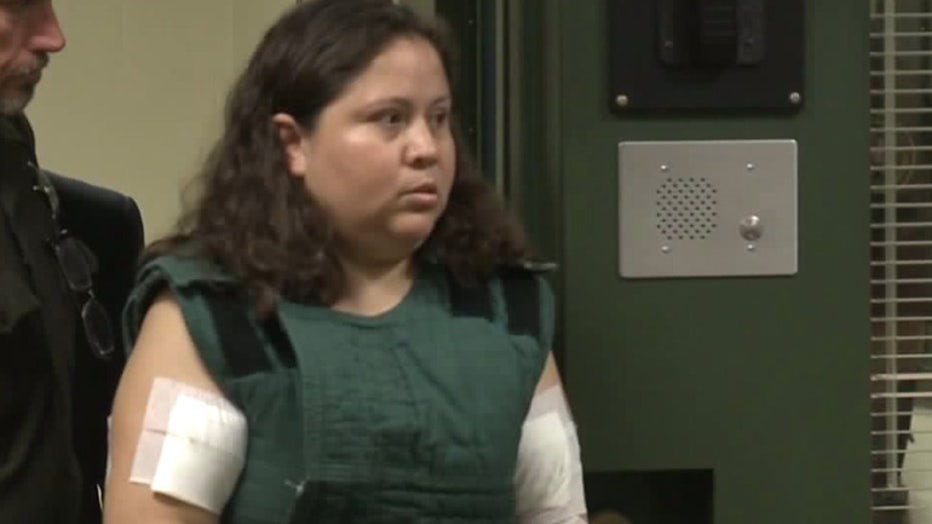 Lucia Hernandez-Alvarez was also in the bedroom. The complaint says she had cuts to her arms and hands. After responding to the officers' commands to lay down on the ground, they took her into custody.

As they escorted her out of the home, Hernandez-Alvarez "uttered without emotion, "It was all me, I did it."

On the way to the hospital, the complaint says she told rescue personnel she had "consumed tequila and three bottles of pills."

More details about this case were revealed in part through Alvarez's alleged statements to police.

"The, 'best decision' was to make the children fall asleep with medication, like Tylenol and Motrin before she killed them," said Jason Zapf, Kenosha County assistant district attorney.

After allegedly forcing her daughter to drink an entire bottle of liquid Motrin followed by a bottle of liquid Tylenol, Hernandez-Alvarez is said to have given Javier Tylenol and teething pain tablets before suffocating him.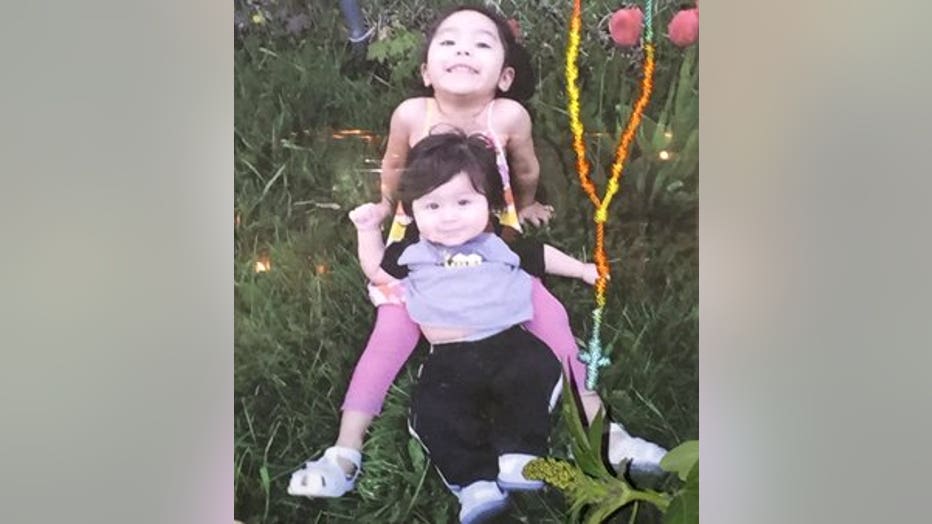 Alicia and Javier Hernandez


"The defendant said to police that she held the bag and the pillow over her son's face until he stopped shaking," said Zapf.

Next, Hernandez-Alvarez allegedly approached her daughter and suffocated her, also with bags, and held her daughter on a couch.

"The defendant, while holding her daughter, then made the sign of the cross over her. Her daughter then looked up and said, 'Goodnight,' and 'I love you, Mommy,' before falling asleep," said Zapf.

Hernandez-Alvarez then allegedly killed her daughter in the same manner as her son.

After failing to kill herself with alcohol and pills, the prosecution says Hernandez-Alvarez began cutting herself.

The Racine County Sheriff's Office will be the lead agency in the investigation into the Hernandez-Alvarez's death.

The investigation is ongoing.