Loved ones gather for memorial for Shanel "Nani" Negron


WAUKESHA (WITI) -- Loved ones gather on Monday, April 29th in honor of Shanel "Nani" Negron. This, as police continue to search for Negron's alleged killer.

The vigil marked one week since 24-year-old Negron was gunned down in front of a Waukesha home.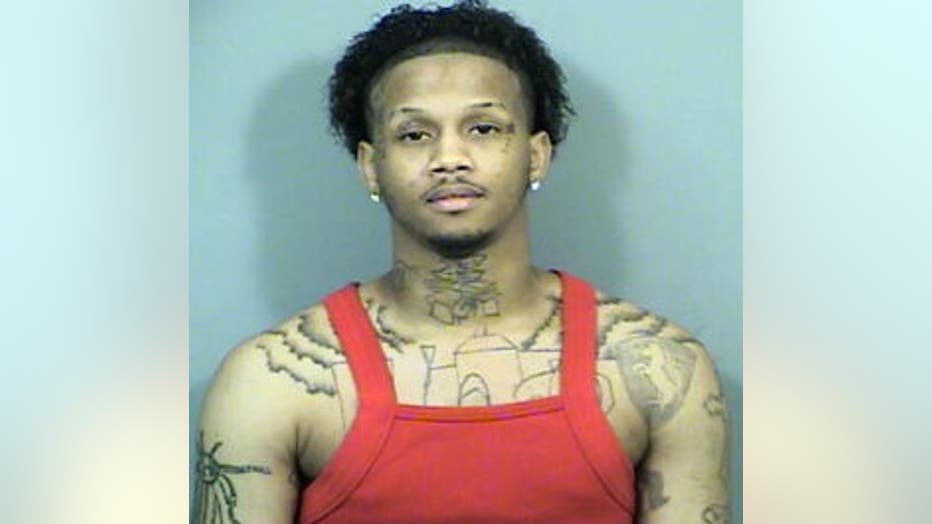 The candlelight vigil was held outside of Carroll University's "Main Hall." Attendees were urged to wear red, which was Negron's favorite color.

26-year-old Eddie Callaway has been charged with one count of first-degree intentional homicide, and is wanted by law enforcement officials.

When squads arrived at the scene last Monday, they found Negron lying face up on the sidewalk with a gunshot wound to the head.

According to the criminal complaint, several witnesses heard a gun shot(s) near N. Moreland Blvd. and Summit Ave. around 7:15 p.m. The witnesses further indicated they saw a woman, later identified as Negron, lying on the walkway and a black male fleeing the scene.

According to the complaint, one witness told police they were traveling northbound on N. Moreland Blvd. near Summit Ave. when they saw a black male shove Negron out of a home while reaching for something in their right hand. The witness then stated they heard a "pop, pop," and Negron fell straight back.

Family members of Negron, or Nani as she was called, told FOX6 News they knew Callaway to be controlling. They say they never expected anything like this. Family members say Negron and Callaway dated off and on for about two years. They say Negron was known for her contagious laugh and that she was an extremely devoted mother to her three-year-old daughter.

Officials say Callaway was seen leaving the scene in a gray 2002 four-door Ford Taurus with license plate 394-TVK.

Investigators say they are dedicating an enormous amount of resources in their search for Callaway. They're also counting on the public to keep an eye out for this man. If anyone encounters him, you're urged to immediately call 911 and DO NOT ATTEMPT CONTACT HIM.

If you believe you have information that could help authorities locate Callaway, you're urged to contact the Waukesha Police Dispatch Center at 262-524-3831.

Bail for Callaway has been set at $1 million.