"Looking forward to this for a long time:" Wish granted for family at Walk for Wishes event


MILWAUKEE -- Wishes came true at Henry Maier Festival Park on the morning of Saturday, August 27 and for the first time, a Make-a-Wish kid was granted his wish. Despite that morning's rain, thousands participated in the 29th annual Walk for Wishes event, where each step meant more wishes could be granted.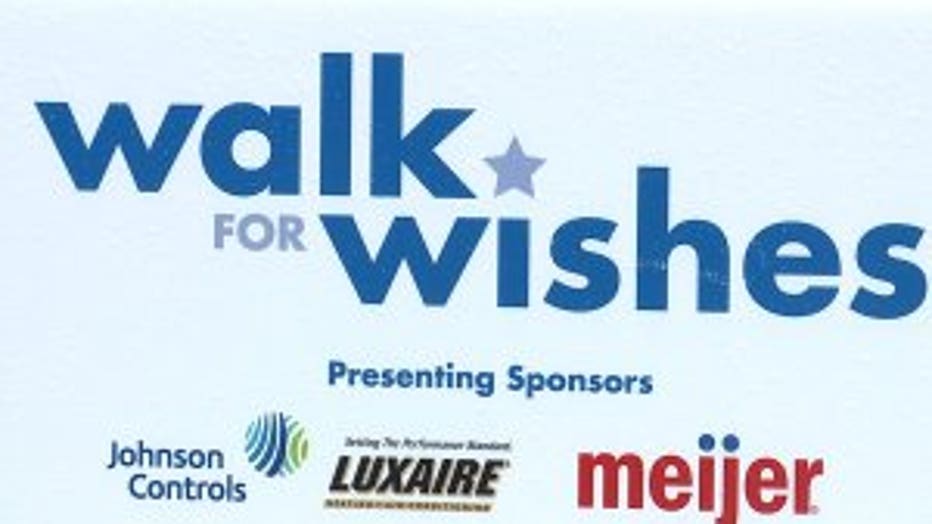 "More than 500 kids annually, are diagnosed with a life-threatening medical condition and those kids are going to be waiting for their wishes and we don't want that to happen," said Patti Gorski, CEO of Wisconsin Make-a-Wish. "Instead, we're raising funds today and helping make magic, hope, strength, and joy for these special kids and their families."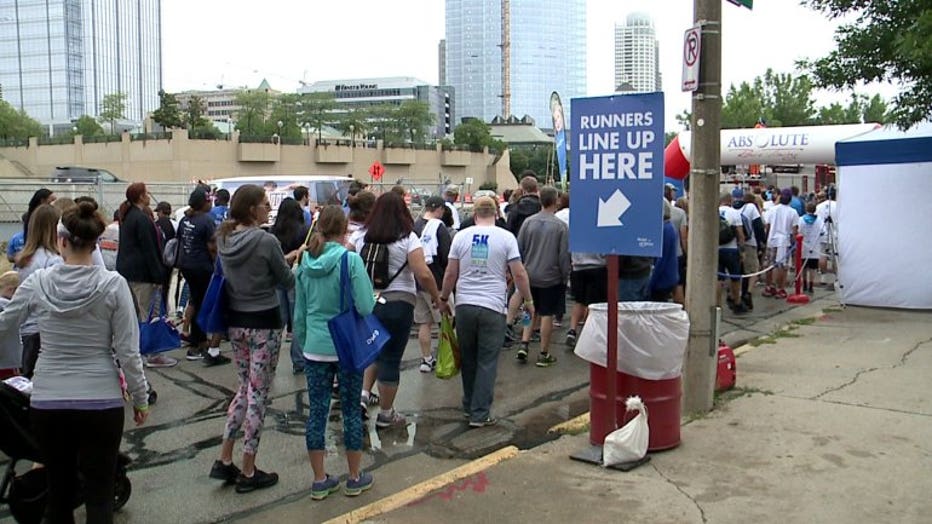 One of those Wish Kids is Olivia Nelson.

"I really lost my way once I got sick," said Nelson.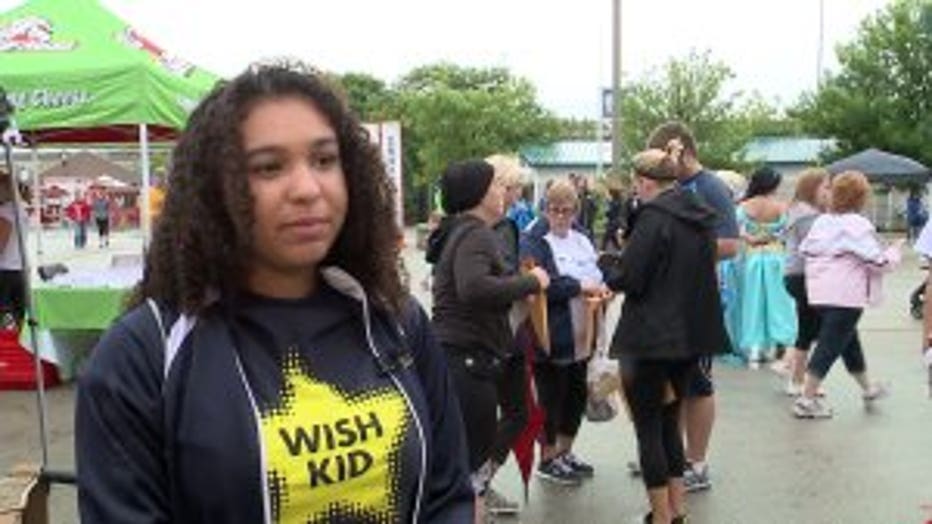 Through Make-a-Wish, Nelson figured out she wants to help others like her, so she wished to go behind the scenes of Disney's "Give the Kids the World" Organization.

"This gave me something to work for, something I could see myself doing. I couldn't see before," said Nelson.

Over 365 wishes were granted in 2016 so far. One of those wishes was granted for Michael at the Walk for Wishes Event. Michael was given a racing chair, which gives him the ability to participate with his mother in half-marathons.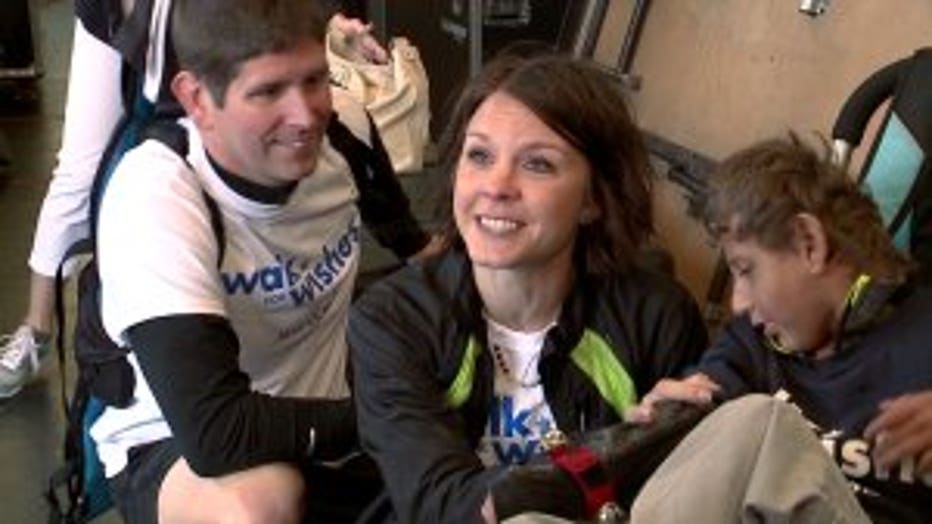 "We've been looking forward to this for a long time, " said Michael's mom.

Michael and his mom have been running since he was 2 years old but he grew out of his old stroller. His new chair gives him the ability to grow into and experience his favorite outdoor activity.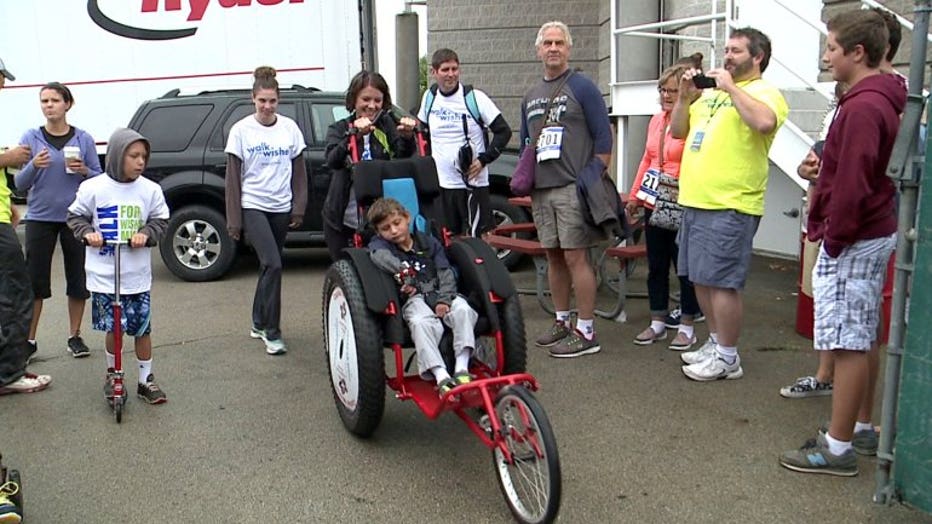 "Oh, it means the world. We get to do our favorite hobby together," said Michael's mom.

This year's Walk for Wishes brought out 2,500 people. In its 31 years of existence, Make-a-Wish Wisconsin has granted more than 5,400 wishes.