Long lines, lots of excitement as rapper 50 Cent makes stop in Racine


RACINE -- Curtis Jackson, the rapper known as 50 Cent was in southeastern Wisconsin on Thursday, April 28th -- making a stop at Twins Food Mart in Racine to promote the vodka company he endorses -- Effen Vodka.

There was a long line outside the store ahead of 50 Cent's appearance at the Twins Food Mart on 16th Street near S. Memorial Drive -- from 1:00 p.m. until 3:00 p.m.

With a $20 purchase of Effen Vodka, customers were able to have their bottle signed by 50 Cent and have their picture taken with him.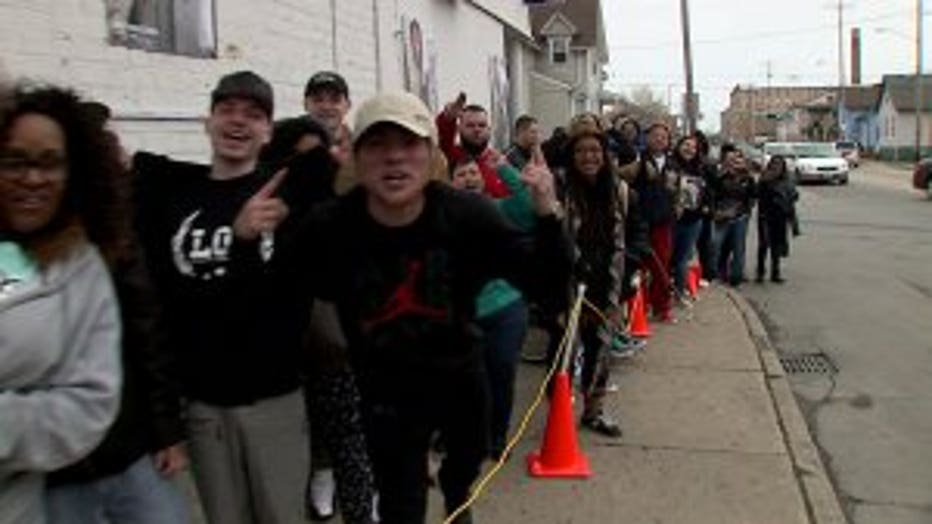 50 Cent makes stop at Twins Food Mart in Racine


Store officials hoped 500-plus people would attend the event. We're told they had 1,500 bottles of Effen Vodka in stock for the event.

Officials said other rappers have come to the store in the past. Ludacris came in 2010 to promote Conjure, a cognac he endorses. And other rappers, like Juvenile, Yung Joc and Bonecrusher have also made appearances -- but not to promote beverages.

50 Cent made an appearance in July of last year -- at the Woodman's store in Oak Creek.


50 Cent makes stop at Twins Food Mart in Racine