LOCATED: Dog reported missing after attack in Mt. Pleasant has been found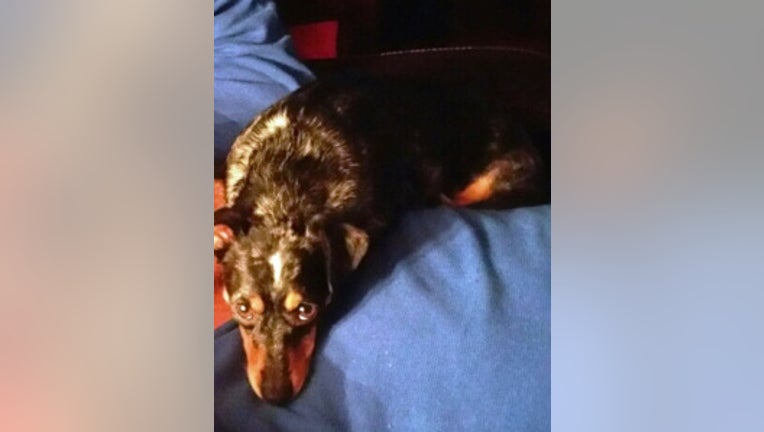 article


MOUNT PLEASANT (WITI) -- Mount Pleasant police say the dog that went missing following a deadly domestic violence  incident Wednesday night, November 19th in Mount Pleasant has been found safe.

According to police, a homeowner in the 4800 block of Ridgeway Avenue found a small dog curled up by the dryer vent outside of his residence Friday morning, November 21st. After the dog was transported to the Wisconsin Humane Society it was identified by an implanted chip.

The domestic violence incident began at a home on Calvin Lane. Police were dispatched to that home around 8:30 p.m. Wednesday night, November 19th.

When police arrived,  a witness indicated they heard screaming and observed a woman being dragged across the front lawn to a vehicle. The suspect then fled in the vehicle with the woman.

Police say the woman was attacked after pulling her vehicle into the driveway of the home on Calvin Lane.

Officers immediately began searching for the suspect vehicle and recovering evidence. During their investigation, officers quickly learned that the victim had been struck with a hatchet-type weapon.

Police learned through a 911 call that the victim was taken to the Super 8 Motel on Oakes Road in Mount Pleasant. A 911 caller said a woman at the hotel was bleeding from the head.

Flight for Life responded to the hotel and transported the victim to the hospital, where she died around 10:00 p.m. Wednesday.

Police say the dog went missing as this incident was unfolding.

Mount Pleasant police say the dog belongs to the resident living at the home on Calvin Lane — a friend of the woman who died following the domestic violence related attack. Apparently, the female victim had picked up the dog from another location, before returning to the residence on Calvin Lane on Wednesday night. When the woman was attacked, the dog ran away.

Police were able to learn the two people involved in this incident were a husband, 38-year-old Cristian Loga-Negru and his 36-year-old wife — both from Arlington Heights, Illinois. They had been separated and the wife was trying to hide from the husband in Mount Pleasant — at a friend's home.

"She actually came to Mount Pleasant to try and hide from her husband because she feared for her safety. A very traumatic incident occurred, and as a result a woman lost her life," said Mount Pleasant Police Sergeant, Eric Relich.

Police learned the woman had filed a restraining order against the man in Arlington Heights.