Local company allegedly sends text to potential customers: "We will not service you if black"


MILWAUKEE -- "We don't do business with black people" -- that's what a local company is allegedly telling potential customers. Are they real? Or is it a prank? There are still a lot of unanswered questions.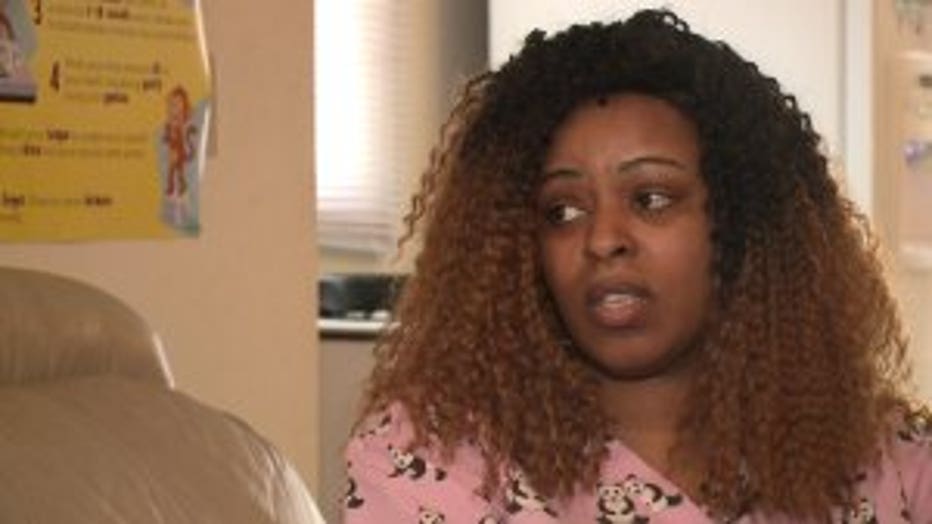 "I just went to Google and I typed, 'place that buy junk cars,'" said Sheniqua Davis.

Sheniqua Davis just wanted to sell an old car for scrap.

"I was just going through the different junkyards near me," said Davis.

Friday morning, she called A-1 Junk Cars and she got a quote.

"I hung up and called different places but a little bit after I finished talking to the person at that company, I get a text message," said Davis.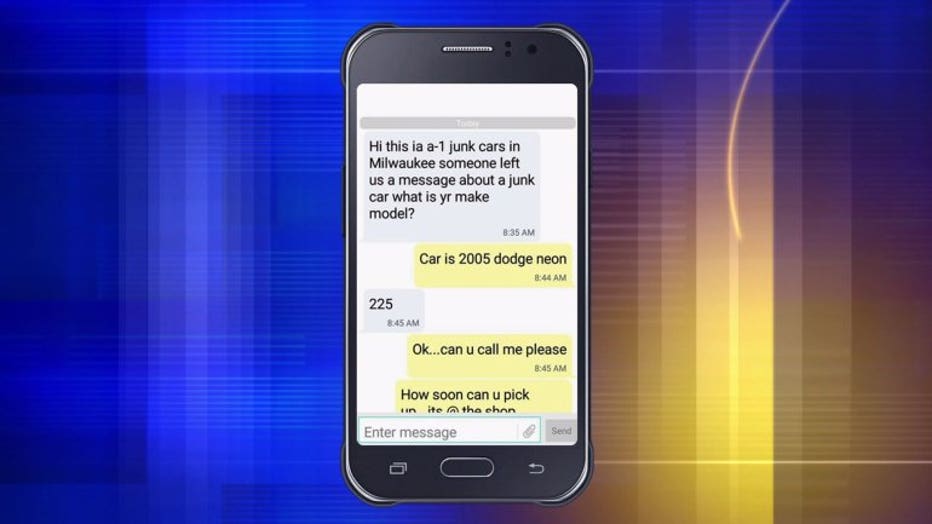 The text message said it was from A-1 Junk Cars in Milwaukee. The person asked where the car is, and then asked, "what race are you?"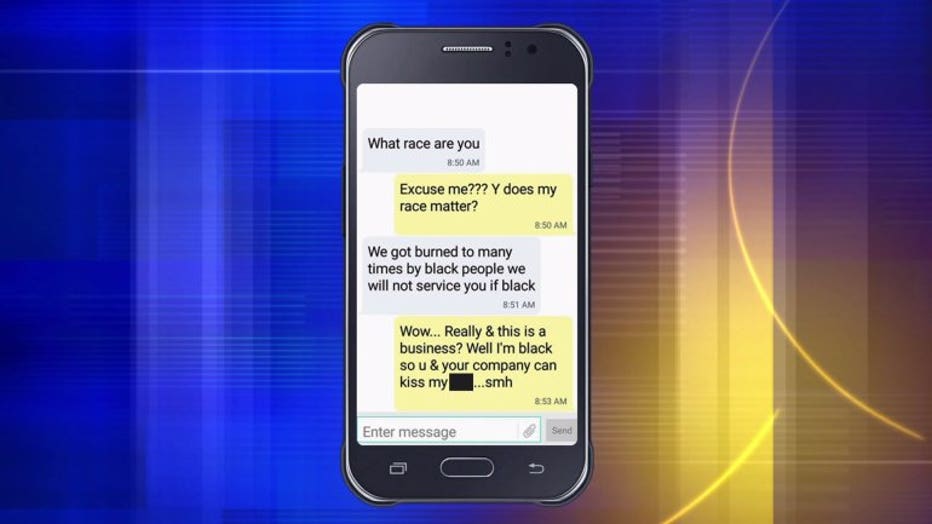 "It was a shock," said Davis.

When Davis asked why her race mattered she got another text saying:

"We got burned too many times by black people. We will not service you if black. We are licensed by the state and have the right to refuse anyone."



"That`'s not OK. Not OK. We're not living in the slavery days," Davis said.

She's not the only one who got a racist text claiming to be from A-1. A second FOX6 viewer sent us a similar text she got just minutes before Davis.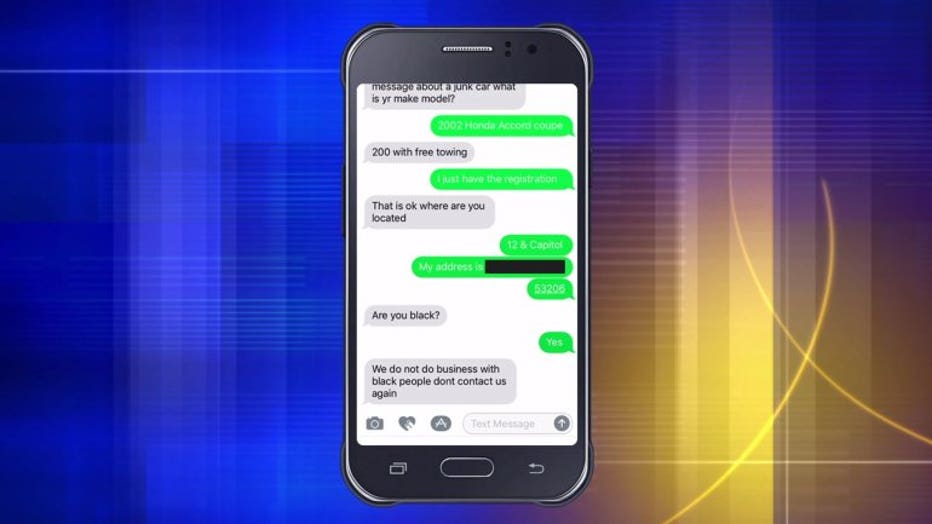 Dennis Kurasz owns A-1 Junk Cars, and insists he never sent those texts. But since Davis posted hers on Facebook, he's been getting death threats.

"We're not racist. Ninety percent of our business is done in the black community with black people," said Kurasz.

Davis' call log shows she called A-1 Junk Cars at 8:30 a.m. The text that says it's from A-1 came five minutes later -- but from a different phone number.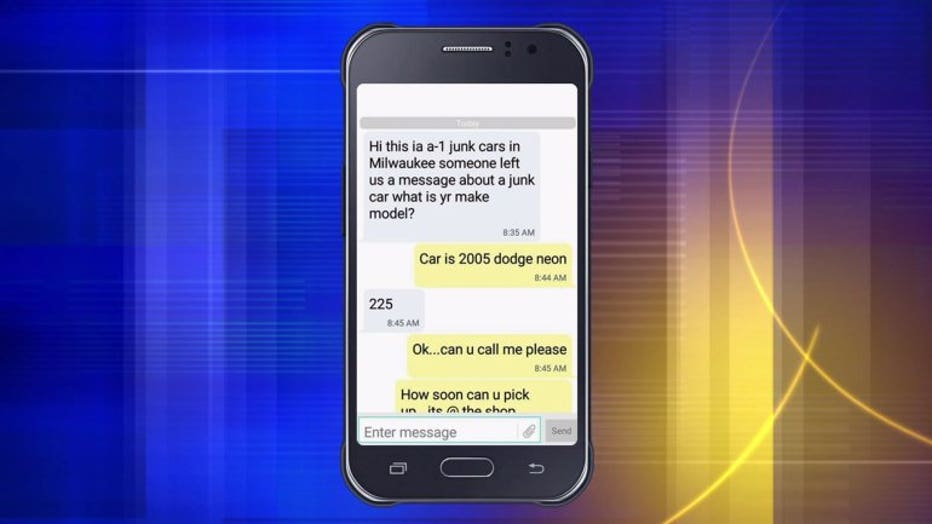 "I think it's another one of the tow companies trying to get back at me," said Kurasz.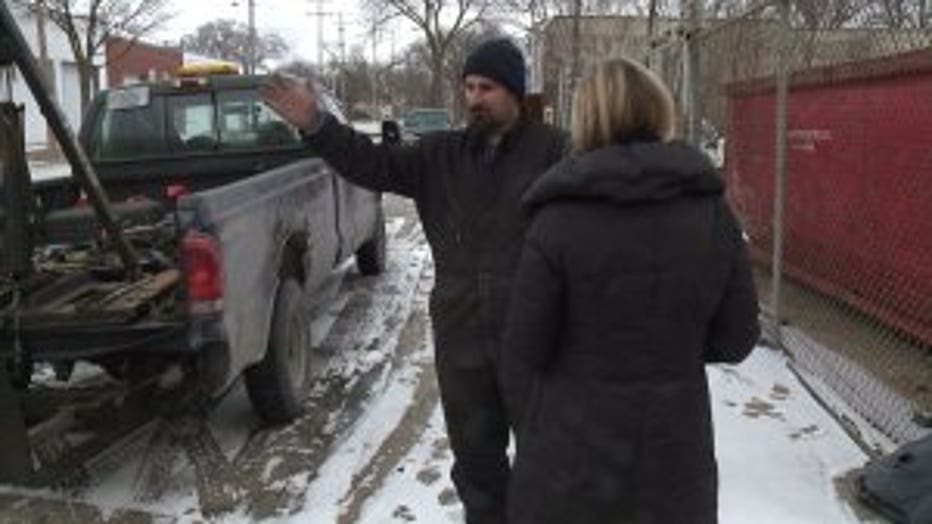 Kurasz has a lengthy criminal history, and in 2014, he was found to be operating a salvage yard in Milwaukee without a license.

He blames a former business partner for the license issues.

FOX6 Investigative Reporter Meghan Dwyer asked: "What about your other convictions?"

Kurasz responded: "What about them? It's got nothing to do with this."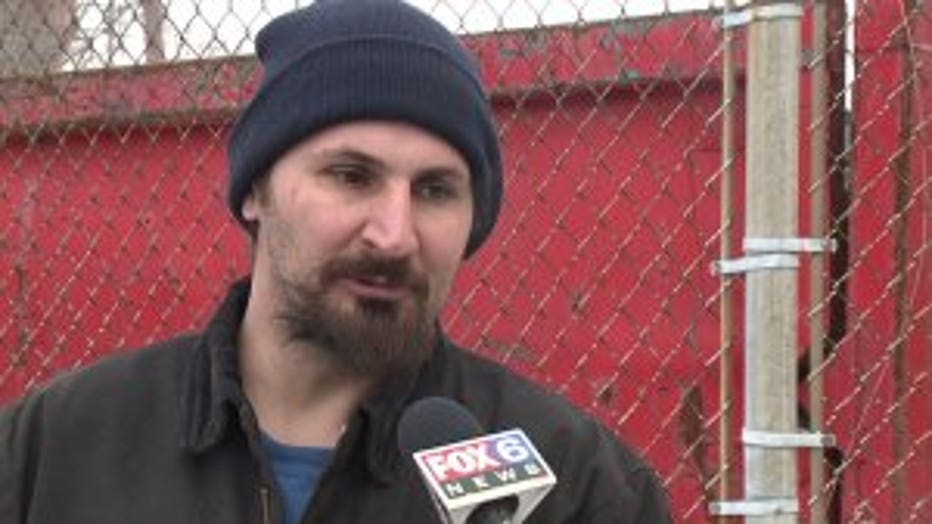 Kurasz says one of his competitors must be out to get him.

"That's what they do. They try to put other people out of business," said Kurasz.

"If it's not the company, I really do feel sorry for his company," said Davis. "But if it is him, it needs to be known."

Kurasz says he's worried about his safety and the safety of his business after getting threatening calls and Facebook messages, and he's contacted police.