'Lion' latest: Source says tracks photographed, confirming large cat with retractable claws


MILWAUKEE -- Milwaukee police continue to investigate sightings of the possible "Milwaukee lion." Police on Friday, July 31st were called out to Greenfield, and then Menomonee Falls. This, as a source tells FOX6 News there's clear evidence a big cat is roaming around the city.

Roz Meade often takes her dogs Ricky and Lucky for walks along the Oak Leaf Trail in Greenfield.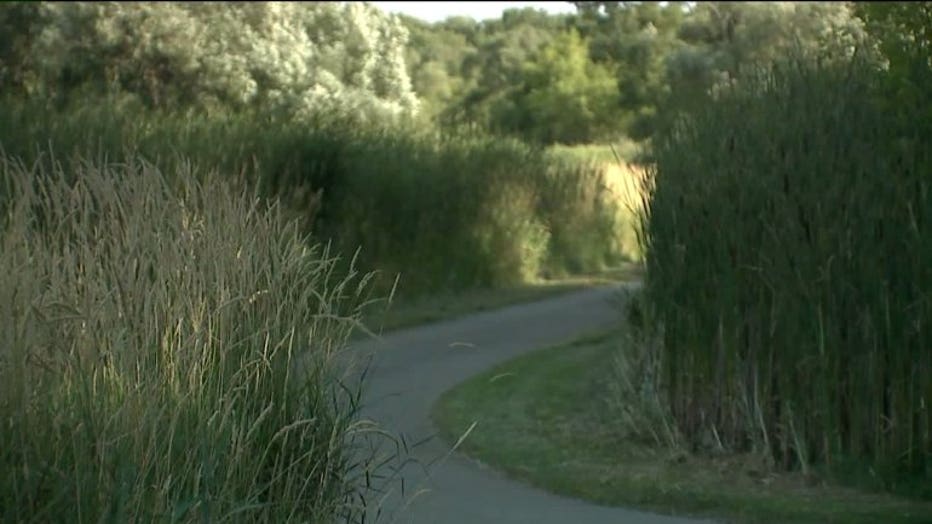 Oak Leaf Trail in Greenfield


"I live around the corner, and they love coming here," Meade said.

On Friday morning, police investigated a report of a possible lion in the area.

"I heard it was on the north side. I didn't know it got to this area. That's interesting," Meade said.

Shortly after the sighting in Greenfield -- police were called out to Menomonee Falls.



On Friday evening, there were reports of a lion sighting near General Mitchell International Airport.

So far, police haven't found anything.

But sources tell FOX6 News there is reason to believe there is a big cat roaming Milwaukee -- and police are taking this seriously -- investigating each and every possible sighting.

FOX6 News is learning tracks have been photographed, confirming a large cat with retractable claws. The prints had no claw marks -- like prints from a coyote or big dog would.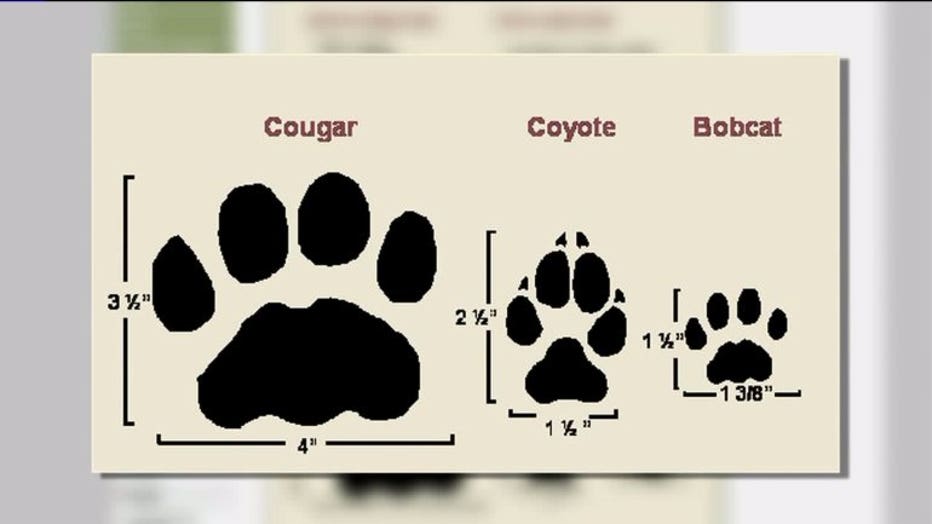 An official tells FOX6 News two police officers and a DNR warden saw the creature too. All agree it was a large cat -- such as a mountain lion or an African lion.

These sightings have some members of the public on edge, others amused, and officials standing by.

A source tells FOX6 News if the creature is an African lion that was kept as a pet, it is probably extremely hungry, but likely not a great hunter. This means the animal would most likely be scavenging for food.

This past Wednesday, July 29th, FOX6 News learned officials were using live traps in an effort to locate the possible Milwaukee lion. Karen Sparapani, the executive director at the Milwaukee Area Domestic Animal Control Commission (MADACC) said an undisclosed number of traps were set, to be monitored by professionals.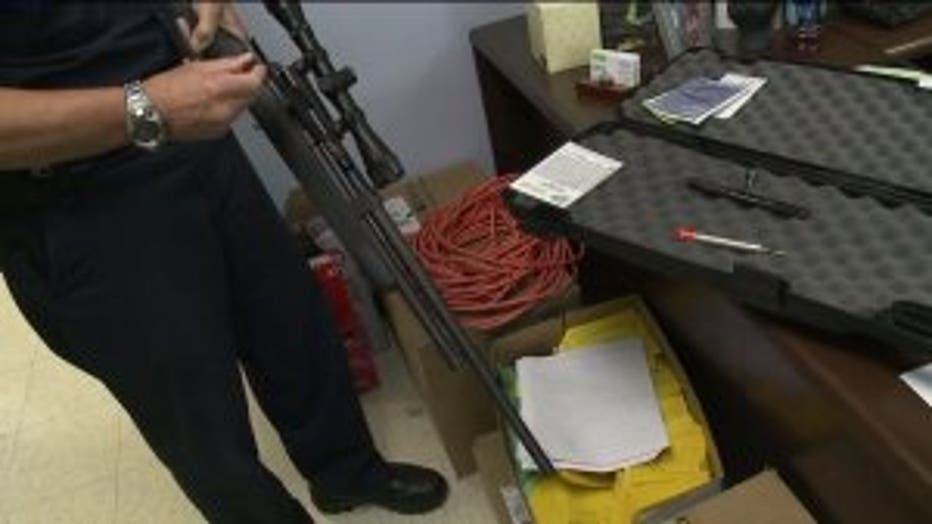 Tranquilizer gun belonging to MADACC


"We are putting in food that would attract even a wild animal, like some summer sausage and some McNuggets," said Sparapani.

This, as a group of YouTube filmmakers from Chicago were in Milwaukee to join those looking for the possible big cat.

Milwaukee police ask anyone who spots what they believe could be a lion or big cat to call them immediately. DO NOT approach or try to capture the animal on your own.

Milwaukee police have taken calls regarding the possible Milwaukee lion all week -- and again, they have investigated each report.

Last weekend, officers took part in a 15-hour search -- responding to the area near 30th and Fairmount on Saturday night, July 25th. There, an MPD sergeant saw what could have been "a large, wild cat."

The search extended into Sunday morning.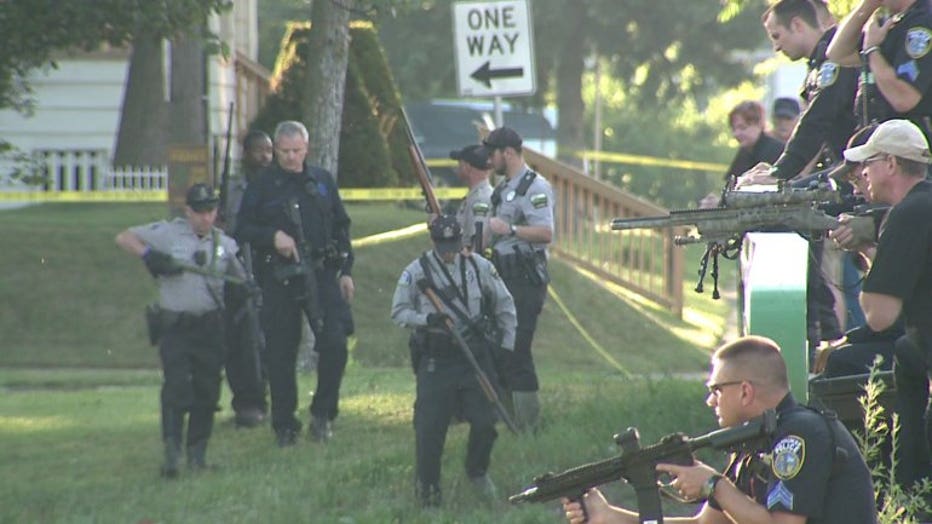 Search for possible Milwaukee lion


Officers were focused on the area near 30th and Fairmount, and 30th and Cameron -- near Lincoln Creek Parkway.

On Sunday morning, officers held a brief news conference.

Officials said after the possible lion was spotted, it ventured off into some thick vegetation -- and may have gone outside their containment perimeter.

Police said they checked and re-checked the area -- but were not able to get another sighting of the "big cat."

"From my understanding, it was a 100% confirmation that it was a lion-like animal. They know it`s a cat-like animal -- could be a young African lion or could be a mature mountain lion/cougar species. Unfortunately we weren`t able to keep visibility on it long. It went into some thick vegetation," MPD Lt. Paul Formolo said Sunday.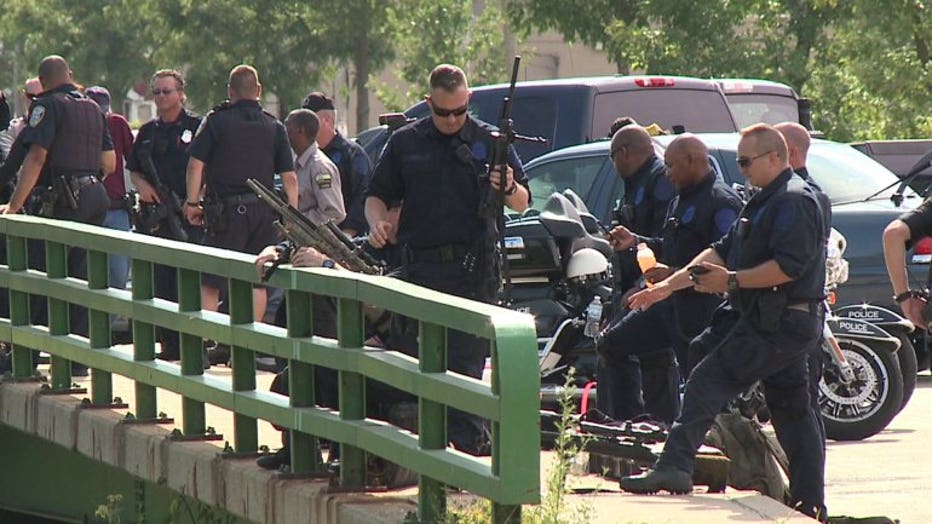 Search for possible Milwaukee lion


Officers began sweeping the ravine near 31st and Cameron.

"We were trying to flush it out in an area that was advantageous for us," Lt. Formolo said.

A K9 unit was brought in to help.

There was also a zoologist on hand for the nearly 15-hour search.

"The information we`re getting is the animal is stressed. It`s frightened -- so it could just bed down and not move or it`s slipped through our containment and trying to stay away from us," Lt. Formolo said.

The very first call for the possible Milwaukee lion came in on July 20th.




Monitor FOX6 News and FOX6Now.com for updates on this developing story.