'Light the Hoan:' Group kicks off crowdsourcing campaign to light up Milwaukee's iconic yellow arches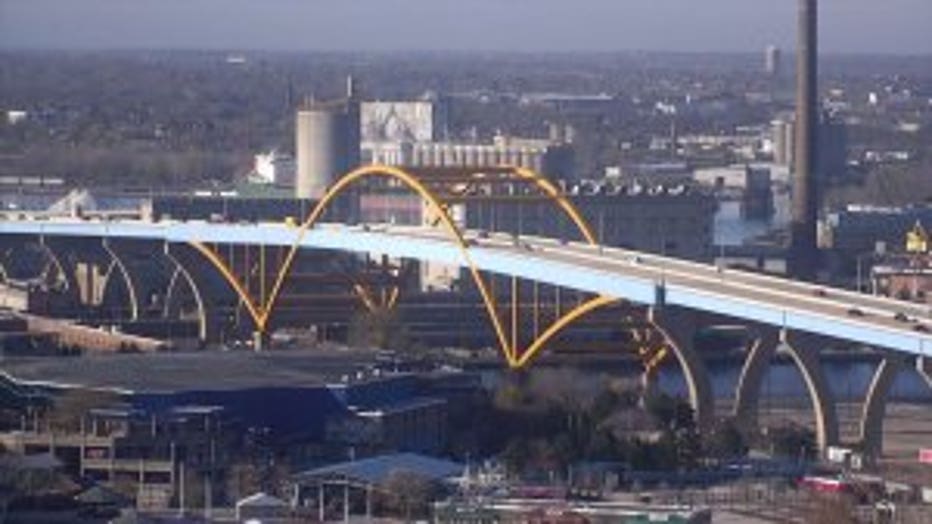 MILWAUKEE -- A group of business and civic leaders want to shine some light on an iconic Milwaukee landmark. The group is leading the charge to raise more than $1.5 million to light up the city's famous yellow arches -- the Daniel Hoan Memorial Bridge. The funds would be used to install thousands of LED lights on the bridge.

The group is known as Light the Hoan. A news release indicates its crowdfunding campaign will be driven by individual bulb purchases and dedications on the Light the Hoan website.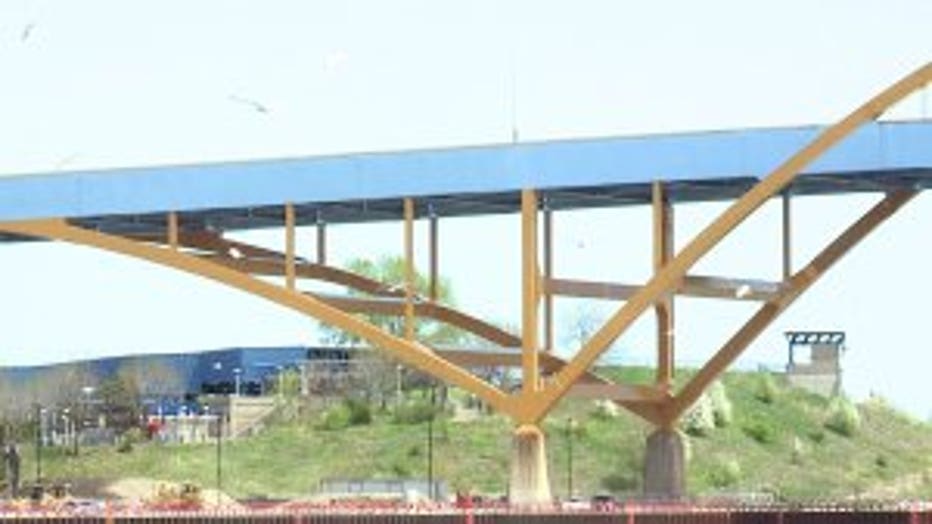 "We've just launched the city's largest crowdfunding campaign," said Ian Abston, with Light the Hoan. "We spent two years working behind-the-scenes working with the city, state, DOT, trying to get all necessary parties aligned to where we can bring this thing to life."

If all goes as planned, they will install 250,000 LED lights connected to the bridges golden supports; the interactive lights can also coordinate with special events and holidays.

However, the project is costly.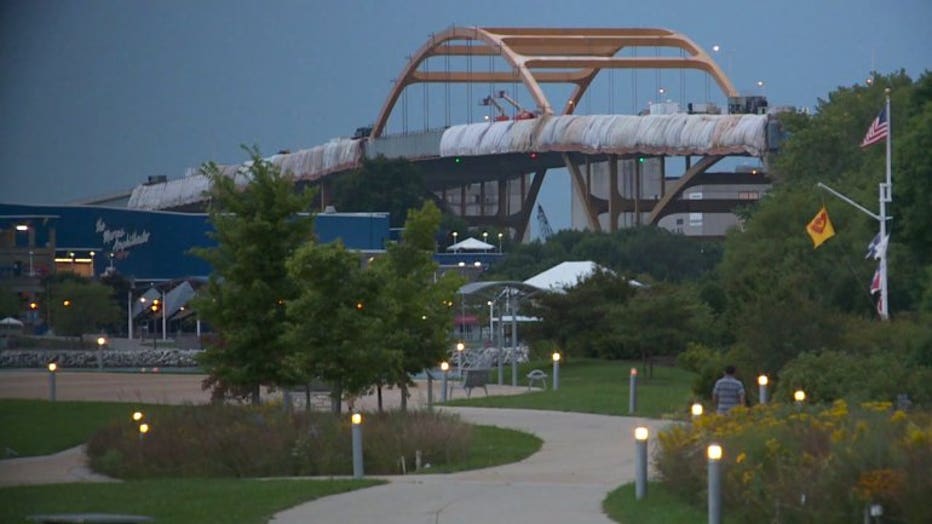 "Maintenance, electricity, repair for the next decade is somewhere between four and $5.5 million," Abston said.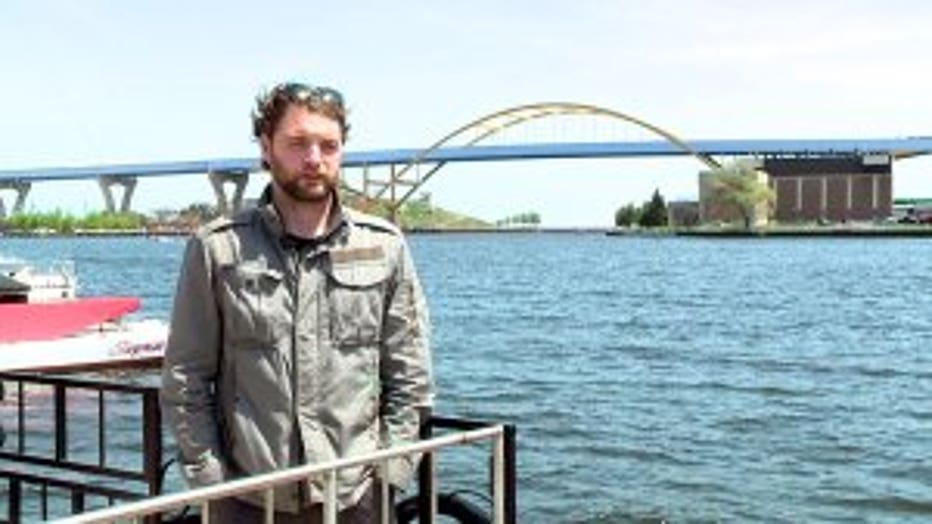 The group hopes to have one to $1.5 million raised through crowdfunding, and $3 million from corporate and philanthropic groups.

Concern does loom from those who live near the bridge about potential light pollution.

"Not everyone is going to love it, but not everyone loves all things," Abston said.

Light the Hoan has already raised more than $88,000.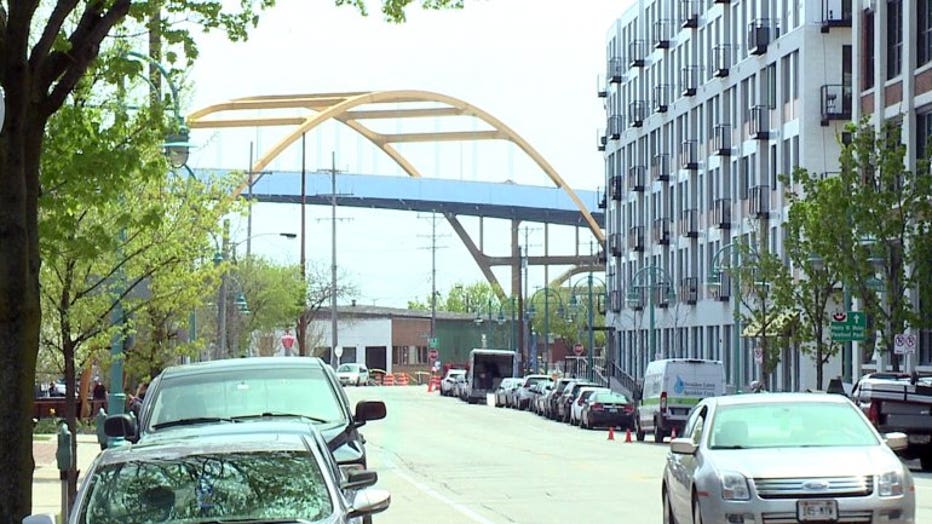 The community is encouraged to share stories via the Light the Hoan website, where individuals can dedicate a lightbulb (or multiple bulbs) for $25 each to a person or organization who has helped to make Milwaukee's future brighter. Individuals can then view their light and dedication via the interactive website, where others can read them.




The Daniel Hoan Foundation has entered into a public/private partnership with the Wisconsin Department of Transportation, wherein private funds raised by Light the Hoan's crowdsourcing effort will be leveraged to raise additional philanthropic, foundation and corporate support to reach the total goal of just over $5 million. The DOT will help lead the state procurement process to design and construct the lighting system and support its operations and management.

Pending fundraising success, a public lighting ceremony is slated for summer 2019.

Constructed between 1970-72, the Hoan Bridge spans nearly two-miles across Interstate 794. The tiedarch bridge didn't open to the public until 1977, earning it the nickname "Bridge to Nowhere," and was famously used to film a car crash scene in the John Belushi cult favorite, The Blues Brothers. The bridge is named for Daniel Hoan, a socialist who served more than 24 years as Milwaukee's mayor.