'Light the building at both ends:" Beaver Dam apartment building will burn after deadly explosion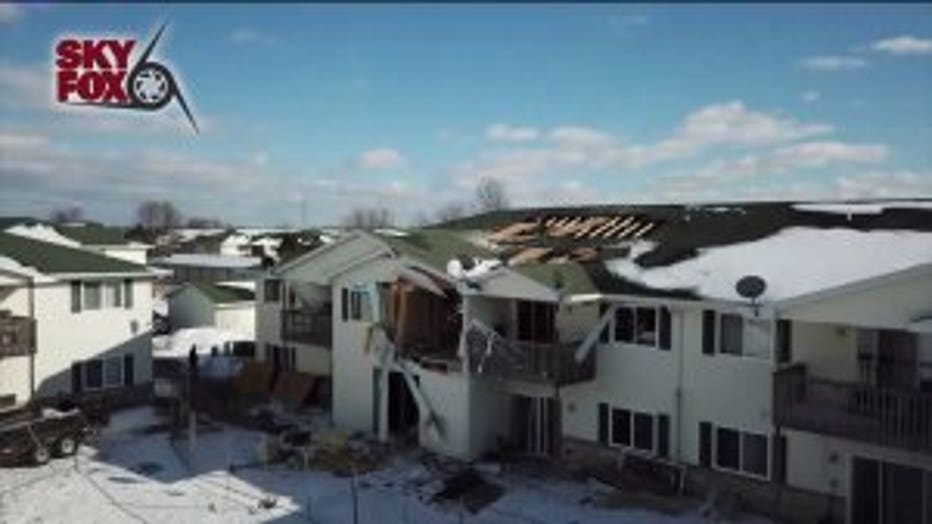 BEAVER DAM -- Building #109 at the Village Glen apartment complex in Beaver Dam will burn to the ground on Wednesday, March 14 after a deadly explosion Monday, March 5. The mayor on Sunday confirmed there was another explosion on Thursday. We still don't know what specific chemicals led to the deadly explosion. The mayor said the heat from the "controlled burn" will "render the situation finally safe." The bad news is that residents of Building #109 will be "permanently evacuated," and they won't be able to retrieve their belongings.

Wednesday will mark the second time in history a fire this large and potentially dangerous is intentionally set. On Monday, March 12, officials held a news conference to talk about the widespread impact of what will happen Wednesday.

At 9 a.m. Wednesday, streets surrounding the Village Glen apartment complex will be closed to traffic. Five nearby buildings will be evacuated along with an assisted living complex.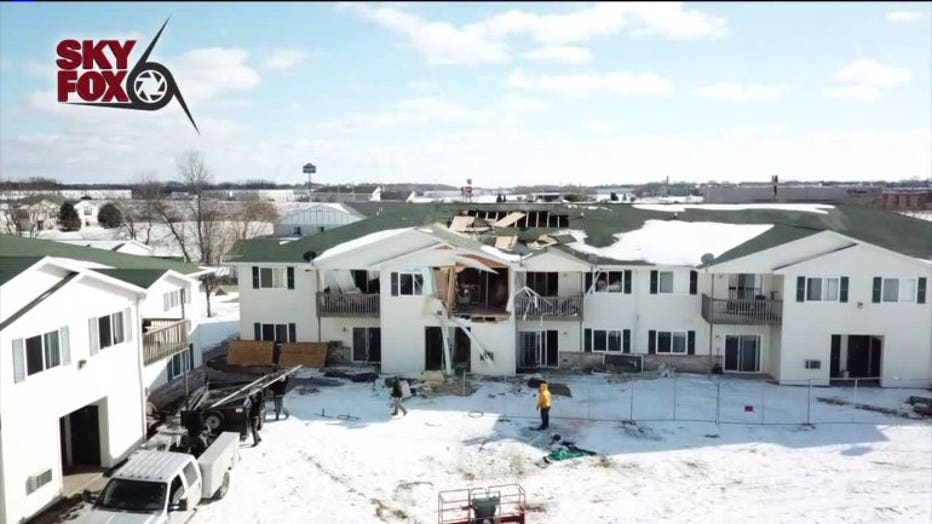 The man was killed Monday, March 5 when volatile chemicals exploded in Unit #11, in Building #109.

"No known terrorism at this time, but we are still investigating," said Beaver Dam Police Chief John Kreuziger.

The building became unstable and officials said explosive chemicals are embedded into the insulation and building materials.

They called it heart-wrenching that 15 families who lived in Building #109 will not be allowed to go back inside to retrieve belongings.

"The plan at this time is to light the building at both ends and let it burn towards the middle. There will be no suppression efforts on the building that we are burning. We have been advised to let it burn as long and as hot as possible. It is heat that degrades the explosive material," said Alan Mannel, Beaver Dam fire chief.




Twenty fire departments will be on hand to help out on Wednesday. Building #113, which is near the blaze site, will be sprayed with water in an effort to save it.

Two drones with thermal imaging cameras will be flying overhead to monitor temperatures. All private drones are prohibited from flying in the area -- due to a temporary flight restriction.

This will be a massive operation and some officials said even though they are a a bit nervous, this has been well-planned.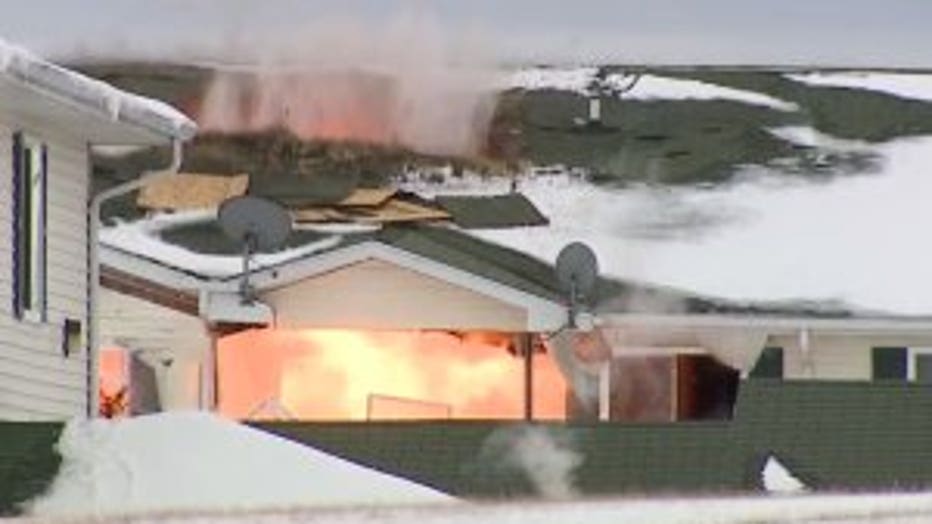 Controlled detonation of volatile chemicals at Beaver Dam apartment


Beaver Dam authorities last Wednesday, March 7 conducted a controlled detonation of volatile chemicals contained within an apartment where an explosion happened on Monday.

By Wednesday night, some were able to get back into their homes. But again, residents of Building #109 have been permanently evacuated -- and will never be able to return to collect personal belongings.

"That was a difficult long and agonizing decision. Basically what it became down to is life or property," Kreuziger said.

An account for monetary donations has been opened to assist the residents that have been displaced from the Village Glen Apartments. The funds will be for Village Glen Apartments Building 109 residents ONLY. Donations can be made at any Dodge County Horicon Bank location. The name of the account is Dodge County COAD / Beaver Dam Apartments. Any non-monetary donations should go to St. Vincent DePaul or American National Bank. Please do not drop off any items at the Village Glen Apartments.