"Let's get it done Wisconsin!" Mike Pence pushes voters to the polls during campaign stop in Mukwonago


MUKWONAGO -- With just 72 hours until Election Day, the Badger State is a battleground. Candidates and their supporters are campaigning across Wisconsin, making a final push to come out on top this Tuesday. Republican vice presidential nominee Mike Pence made a campaign stop in Mukwonago on Saturday, encouraging voters to support the GOP on Election Day.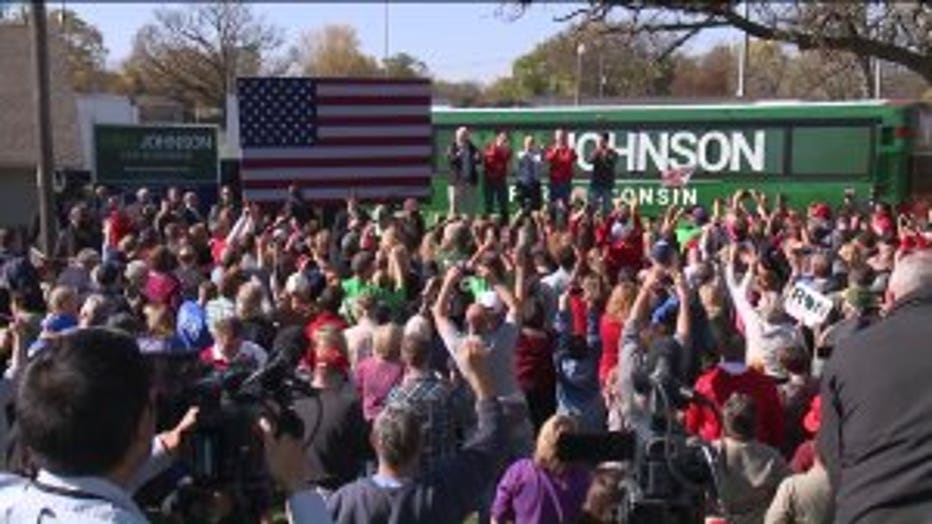 "Hello Wisconsin!" Mike Pence said to the crowd.

At Field PArk in Mukwonago, Pence greeted the crowd with a message.

"I'm so honored to be with you today, three days away from a great victory all across the state of Wisconsin, and all across the United States of America," Pence said.

He joined Wisconsin Republican leaders in an effort to push GOP voters to the polls and encouraging Republicans to reach out to fellow Republicans this election.



"It's time to come home and elect Donald Trump as the next president. It's time to come home and re-elect Speaker Paul Ryan and a strong Republican majority in the House of Representatives. It's time to come home and re-elect Ron Johnson into a Republican majority," Pence said.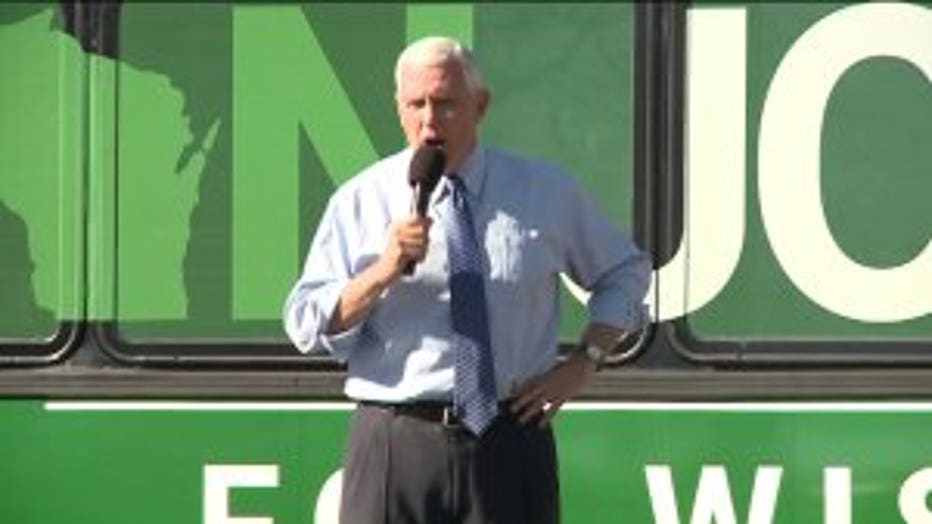 With an especially tight Senate race, Senator Ron Johnson became a clear focus.

According to the latest Marquete Law School poll, Democratic Senate nominee Russ Feingold is just one point ahead of Republican Senator Ron Johnson.

"Folks, this is going to be a razor-thin margin in Wisconsin," said Johnson.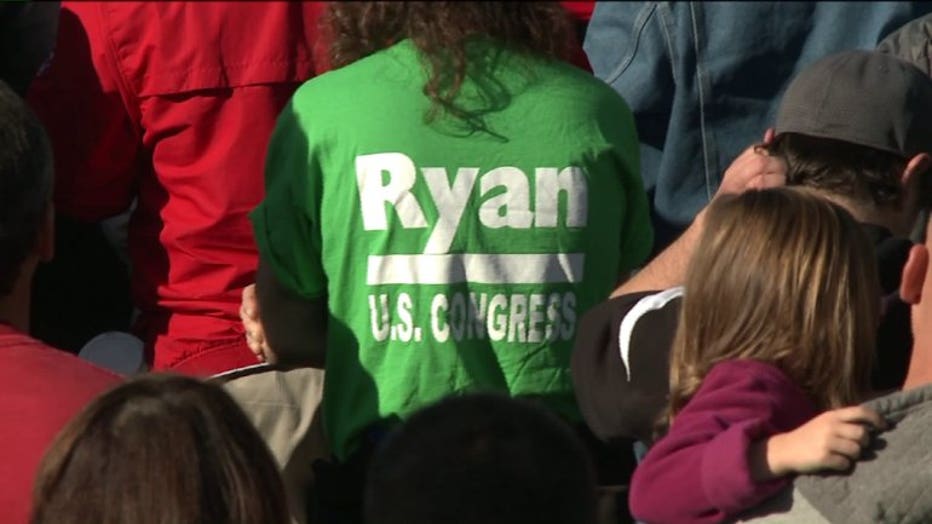 Senator Johnson criticized his opponent for big government initiatives and supporting what he calls a failed Affordable Care Act.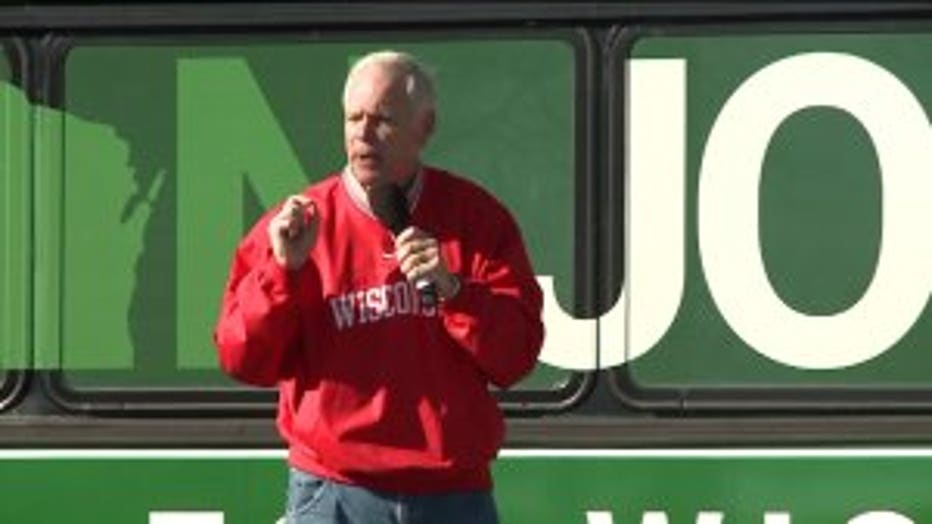 "Hillary Clinton and Russ Feingold have been career politicians for more than 30 years. They're the people who gave us Obamacare. They're the people that created this mess," said Johnson.

The crowd rallied behind the nominees. Whether others were listening will be determined Tuesday.

"We will make American great again! Let's get it done Wisconsin," said Johnson.

It will be a very busy next few days for the candidates. Senator Johnson will be making stops across the state through Tuesday.