"Let's do something nice!" On Pay It Forward Day, Refuge Smoothie Cafe hands out free fruity drinks!


MILWAUKEE (WITI) -- It's known for its fruity drinks on the go, but on Thursday, April 30th, customers walking into Refuge Smoothie Cafe got more than they bargained for as their bill came out to zero!

"I think it's a nice reminder -- a simple thing of 'oh yeah, let's do something nice today' -- even if it's just a little thing. Little things go a long way," said Tyler Lindstad as he received a free smoothie.

From 11:00 a.m. - 1:00 p.m., Refuge handed out free smoothies for International Pay It Forward Day -- a day focused on encouraging people to open their hearts and do something kind.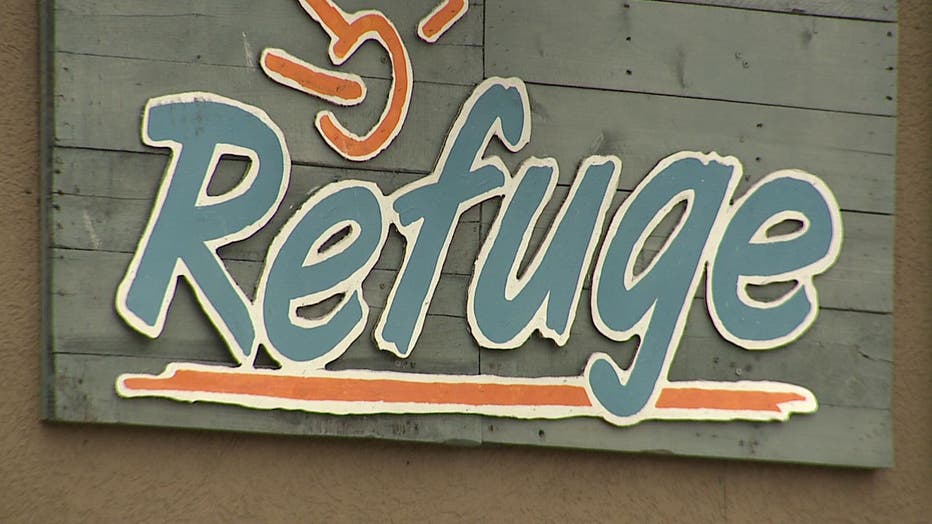 "It's a day that started in Australia in 2007 and it's kind of spread through 70 countries. Their goal this year is to do 10 million random acts of kindness and I want Milwaukee to be a part of it," said Refuge Smoothie Cafe Owner Joshua Janis.

Along with giving out free smoothies, Refuge also handed out bracelets with the #PayItForwardMKE to inspire others to do random acts of kindness.

"What we're trying to do with the bracelet is they see this and think 'oh I can be nice to somebody and hand them the bracelet so they have a reminder and keep the ripple going,'" said Janis.

When someone pays it forward, they're encouraged to share their good deed on social media.

"With the #PayItForwardMKE, when somebody does something nice they can use that hashtag so other people can see what the community is doing. When other people see that they're doing something, they're more likely to go out and do something themselves," said Janis.

It's an effort to make the world a better place one random act of kindness at a time.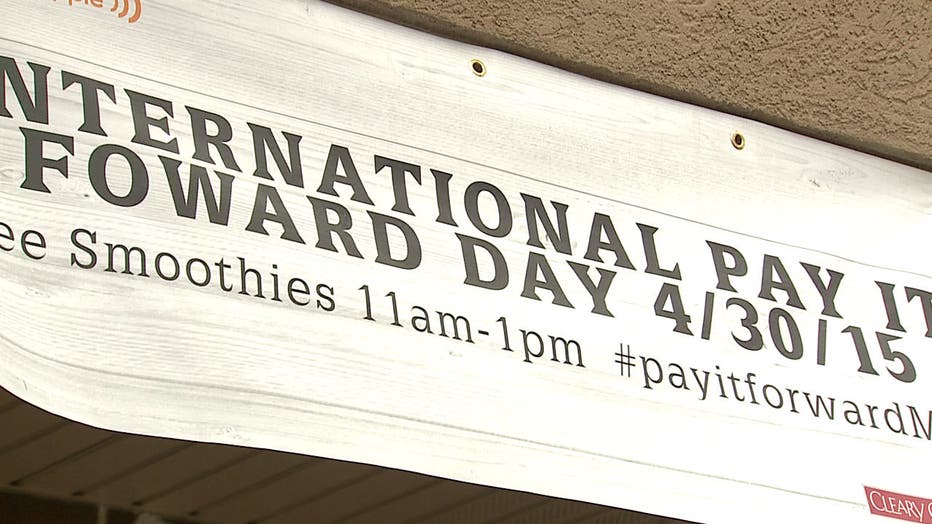 International Pay it Forward Day


Refuge also has a shop in the BMO Harris Bradley Center. It'll give out free smoothies at the Bucks vs. Bulls playoff game Thursday evening up until tip-off.