Leah Vukmir after loss to Baldwin in US Senate race: 'We ran as underdogs and we knew that'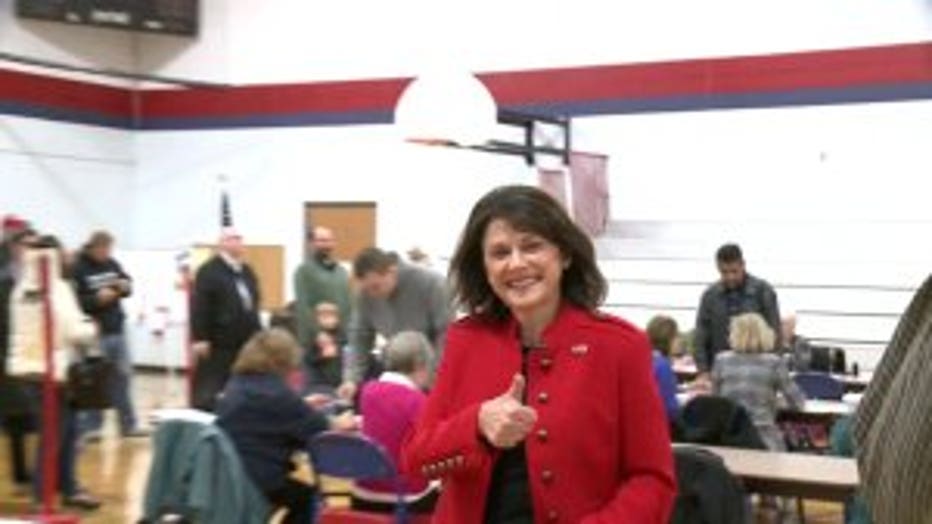 PEWAUKEE -- Republican Leah Vukmir hoped to go from state senator to United States senator, and unseat Democratic U.S. Senator Tammy Baldwin. FOX News called the race for Baldwin moments after the polls closed on Tuesday, Nov. 6.

"No matter what the odds were, no matter what trials that present themselves -- man they were tough. We ran a pretty hard race, and we ran as hard a race as you could run in Wisconsin, and I'm proud of the race we ran. We ran hard and we ran as underdogs and we knew that all along. We campaigned on the issues that matter --- the issues that matter most to the people in Wisconsin. While it's a difficult night, and I know it's difficult for all of you as it is for me. I wouldn't change anything about the past few months. You have all been amazing," said Vukmir.

Vukmir voted on Tuesday morning at St. Luke's Church in Brookfield. We're told there was a crowd when she arrived, and officials had to move the voting to a larger room.

"I feel great! It's exciting. It's really amazing. It's been quite a journey and to see now to be here, finally on this Election Day. We've been working very hard toward this day," said Vukmir.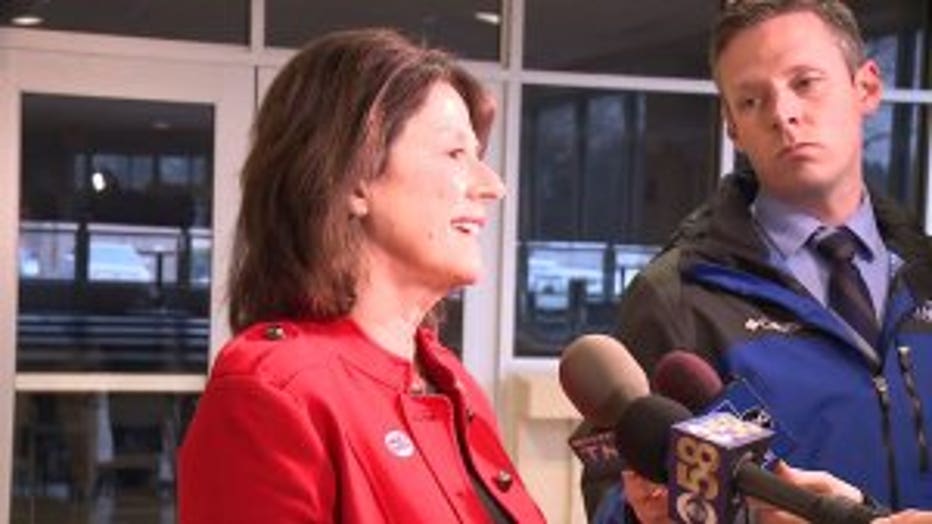 Vukmir spoke about poll numbers, with the Marquette University Law School poll released on Oct. 31 showing Democratic incumbent Baldwin leading among likely voters with 54 percent supporting her, while 43 percent said they support Republican challenger Vukmir.

"They're snapshots and they've been all over the map. I am going to always focus in on what I've heard as I've gone around this amazing state, and you know how many miles I've gone. We're just shy of 100,000 miles, and in the last year-and-a-half, all 72 counties. I'm excited. The momentum is there. Everything is on the line. This economic prosperity that we're seeing here in Wisconsin and across the country is what is at stake, and I think people are finally realizing we need to elect those individuals that have made this happen so they can continue down this road -- as opposed to Tammy Baldwin who wants to turn us back," said Vukmir.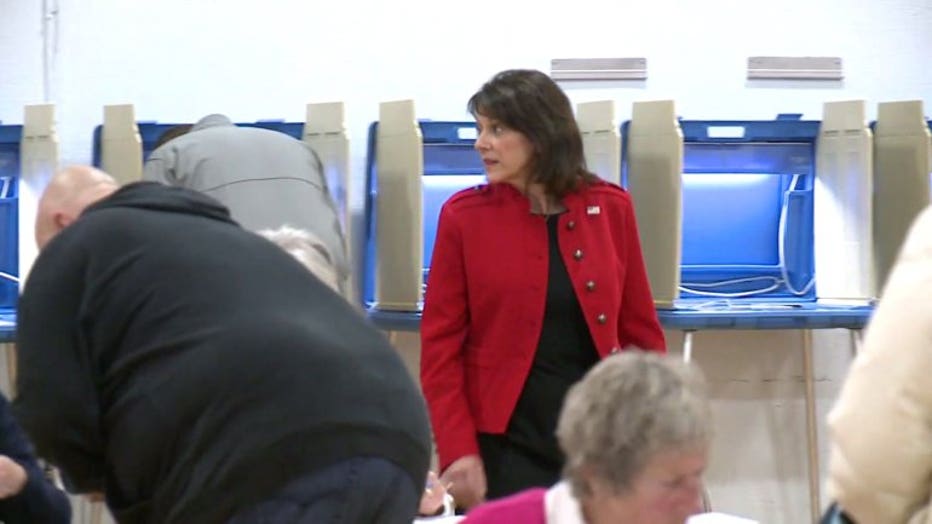 Vukmir called the record early voting turnout a very good sign for Republicans. The Wisconsin Elections Commission reported on Monday more than 547,000 absentee ballots were returned, breaking the record set in 2014 for a midterm election. Vukmir said she planned on having a low-key rest of her Tuesday before joining Governor Scott Walker and Attorney General Brad Schimel on election night at the Ingleside Hotel in Pewaukee.

"We've done everything humanly possible up until this point, so now it's really up to everybody to get out and vote," said Vukmir.

She said Tuesday she was feeling optimistic, and said what's going on nationally would propel Wisconsinites to vote. She also said Wisconsin's strong economy and low unemployment rate should also help boost the GOP ticket.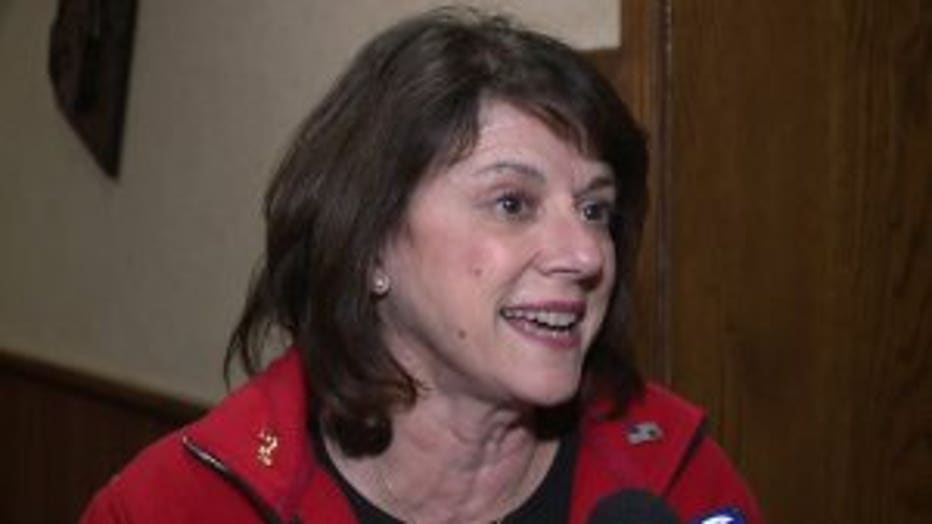 "When you get to this point, you have to just trust that everything you have done is going to make a difference. I'm proud of the campaign that we have run, and the excitement that has been generated. Clearly, the momentum over the last eight weeks has been growing. I think it started with the Kavanaugh hearings, and the disruption that people saw during that process. It reminded people of, they often remark, it reminded them of 2011 -- what we went through here when the Capitol was taken over by protesters -- how people were acting. Also, the recent caravan that is moving toward the southern border has really energized people to say, 'you know what? Enough is enough.' We are a nation of walls. We need to make sure we have that wall and have that border security," said Vukmir.

Vukmir is currently serving in the Wisconsin Senate, representing Milwaukee and Waukesha counties. She's a staunch supporter of President Donald Trump's policies, often advocating on the campaign trail for building a wall along the Mexico border, and repealing the Affordable Care Act. However, she backs coverage for people with pre-existing conditions.