Latest in series of incidents involving stolen vehicles, pursuits involved vehicle owners following their cars


MILWAUKEE -- There were two incidents involving stolen vehicles that resulted in police pursuits on Monday, July 27th -- and in each of these cases, the owners of the stolen vehicles spotted those vehicles -- and decided to follow them.

The first incident involved shots fired at the owner of a stolen vehicle by suspects inside -- after the vehicle's owner spotted the vehicle and began following it.

Police say there were three people inside that stolen vehicle (a driver and two passengers).

Near the area of 49th and Hampton/49th and Fairmount, police say the suspects realized they were being followed — and shots were fired at the vehicle's owner.

Police arrived shortly thereafter, and officers then put out a description of the stolen vehicle. When an officer spotted it, a pursuit then ensued.

The car eventually caught fire, and the pursuit came to an end near the intersection of 35th and Wright.

Police were able to take the stolen vehicle's driver and two passengers into custody.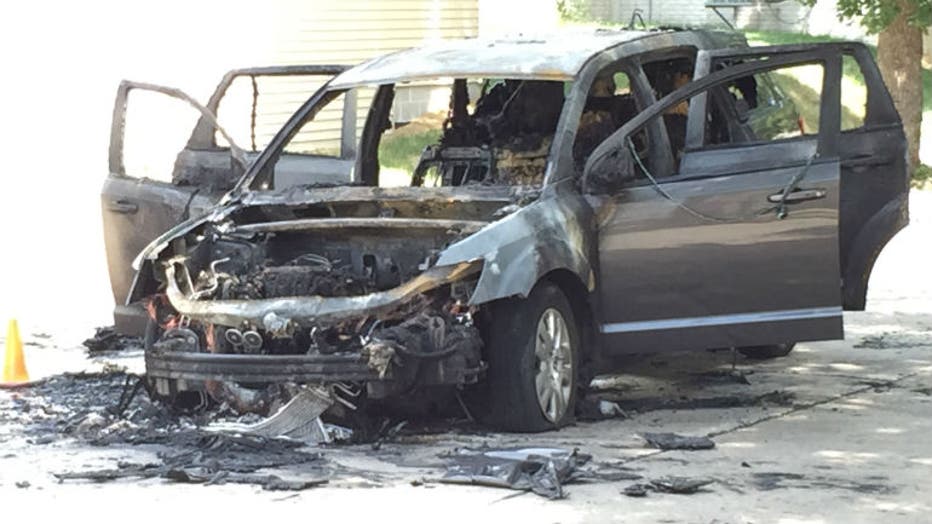 Pursuit ends near 35th and Wright, shots fired at owner of stolen vehicle


The second incident began around 12:30 p.m. on Monday when the victims of a vehicle theft spotted their stolen SUV (a Hummer) in the neighborhood near 7th and Burnham. The victims called police while they attempted to follow their vehicle.

While following the vehicle, one of the suspects reportedly pointed a firearm at a victim.

Police located the stolen vehicle at 5th and Lincoln and attempted a traffic stop. The SUV fled and officers initiated a pursuit that ended near 46th and Greenfield — after the SUV collided with another vehicle.

All five suspects, a 21-year-old male, a 16-year-old male, two 16-year-old females, and a 15-year-old female attempted to flee from the scene on foot, but were soon arrested.

As result of the crash, the driver of the other vehicle was hospitalized with serious injuries.



That driver who was injured was just a few feet from work when the yellow Hummer being pursued by police T-boned his vehicle -- pushing his car from one driveway down the street to another driveway.

A source tells FOX6 News the Hummer was stolen from a car dealership -- one of three vehicle stolen from that dealership.

It was the car dealer who pursued the stolen Hummer, and police say that car dealer had a gun pulled on him by the suspects.

"We were already aware that there was a firearm involved with those individuals," West Milwaukee Police Chief Dennis Nasci.

That meant police would consider a pursuit.

The pursuit began in Milwaukee -- and quickly headed towards West Milwaukee.

Chief Nasci says he was one of many on scene upset after seeing the stolen Hummer involved in a crash -- and an innocent driver injured.

"We're trying to reaffirm with our personnel what you can and can't chase for and use common sense and try to be as safe as possible. Pursuits by nature are dangerous," Chief Nasci said.

Chief Nasci says many situations involving stolen vehicles are dangerous, and involve weapons and violent crimes committed both before and after the theft of the vehicle.

Last Thursday, July 23rd five teens were arrested following a pursuit that began when a 13-year-old boy allegedly stole a vehicle from his social worker while they were getting his medication checked at the Day Health Center on W. Watertown Plank Road.




Authorities say the social worker and the 13-year-old boy were in a conference room when he left to go to the bathroom but did not return. She then noticed her car keys were missing.

Deputies tracked the vehicle to near 49th and Medford using the OnStar feature.

The car was going at a high rate of speed, but was able to be remotely slowed down in the area of 60th and Good Hope Road.

Five teens were taken into custody after Milwaukee County Sheriff's deputies and Milwaukee police officers pursued them on foot.

The Sheriff's Office says the 13-year-old driver was on probation for possession of a firearm.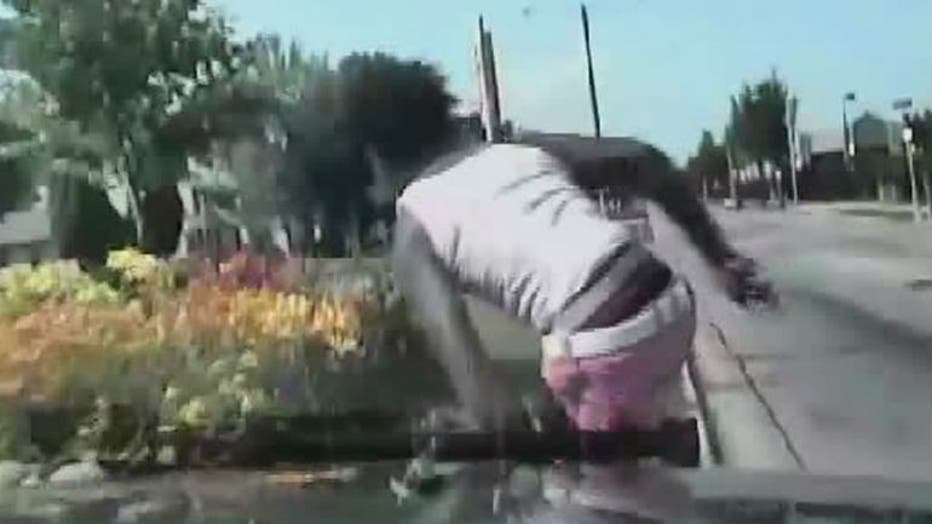 13-year-old takes off in social worker's car


Two weeks ago, on July 16th, an attempted robbery and robbery led to a high-speed pursuit that ended in a crash.

It all started in Brookfield, near the Sendik's store located at 18985 W. Capitol Drive, shortly before 8:30 a.m.

Police say a suspect attempted a strong-armed robbery — trying to steal a woman's purse. The suspect was not successful, as the woman's purse broke away from its strap.

The suspect then entered an occupied red minivan and fled from the scene.

Around 8:45 a.m., at Dennis Mobil, located at 14035 W. Capitol Drive, a woman reported someone had stolen her purse and her phone — taken from her vehicle.

Police say the suspects fled in the same red minivan.

Within minutes, officers with the Butler Police Department and Brookfield Police Department spotted the van near 124th and Capitol and attempted to stop it.

Butler PD, Brookfield PD and Wauwatosa PD were involved in a pursuit of the vehicle — which crashed into another vehicle in the city of Milwaukee — near 84th Street and Capitol Drive.

A woman received minor injuries as a result of the crash. MPD is handling the investigation into the crash.

Brookfield police say the suspect vehicle was disabled when it hit a curb.

Two suspects were taken into custody — while a third suspect was chased on foot, and captured by Brookfield PD and Milwaukee PD officers.

An investigation revealed the red minivan was stolen from a home in Milwaukee.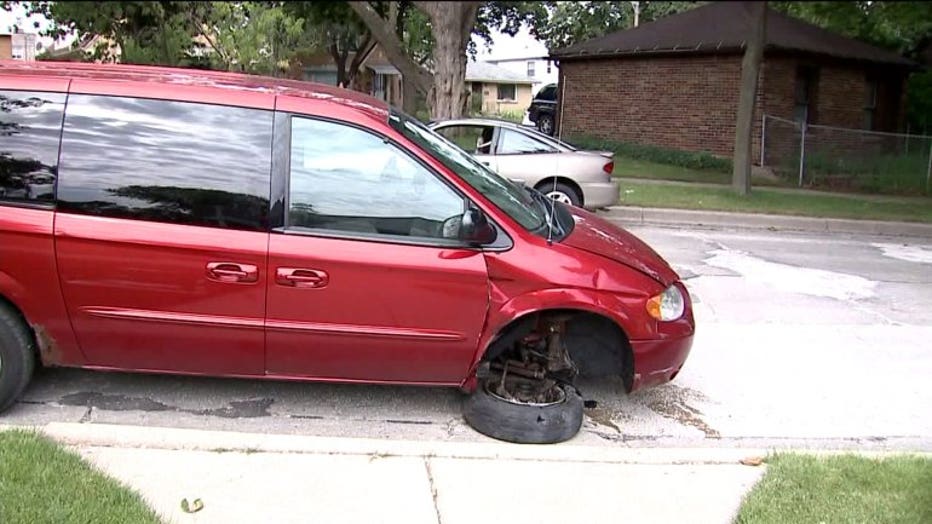 Red minivan stolen from Milwaukee


Chief Nasci says incidents like this aren't just a problem in Milwaukee -- but in surrounding communities as well.

"The best we can do is get together, put our collective minds together and make sure we have lines of communication working," Chief Nasci said.

Chief Nasci says lately, there's a misconception among criminals that police will not give chase. But that's simply not true.

Each situation is evaluated -- and police take into account whether a violent crime has been committed, and also -- the safety of members of the community.