Last day of 2022 Wisconsin State Fair: 'This is about memories'
WEST ALLIS, Wis. - Sunday, Aug. 14 was the final day of the Wisconsin State Fair, the 11 best days of summer. What started as a cool and cloudy August day didn't keep the crowds away. 
Before the vendors, rides and farmers packed it up for next year, FOX6 found crowds taking advantage of all that's available at the fair, including first-timers eager to try new foods and families who've created traditions at the fair.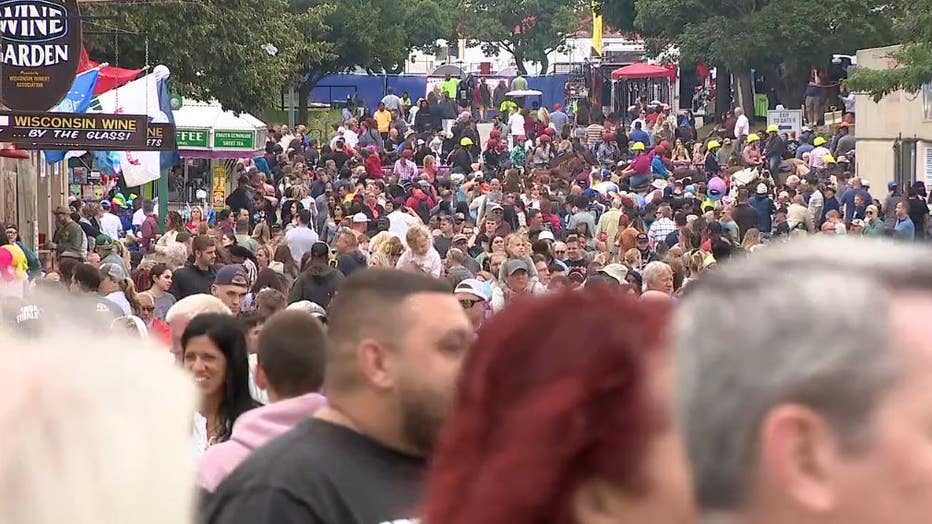 SIGN UP TODAY: Get daily headlines, breaking news emails from FOX6 News
Turnout was strong on the final day of the fair. It seemed like just about every restaurant had a line, and some even ran out of food.
For so many at the fair, fun is the focus, and even on the last day, there was no shortage of that.
Like a race down the Giant Slide, the final day at State Fair was one last ride for families.
"Once the fair ends and the school year starts, it's over," said Mia Greer. "You gotta wait for it till next year."
Maybe that's why Sunday was so busy. From the Midway to the ejection seat, every vendor had a line of waiting customers, and they wouldn't have it any other way.
"It's fun. It's crazy busy sometimes, but it keeps you on your toes and it's always something new and different, some new challenge here and there that keeps you coming back," said Johnny Lavin, Margarita Taco owner.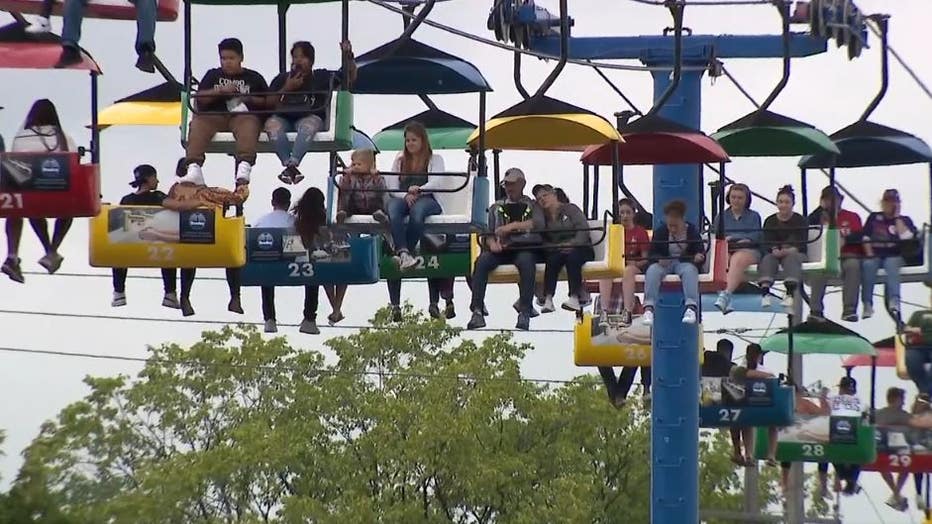 For others, the fair is tradition, and walking the fairgrounds is more than a quest for the best fried food.
"I'm in my 30s. We've been going since we were a kid. This is about memories," said Greer. "They go away. Family members have gone away, and we still have the memories of them being here, so that's really important for me, kinda make it something that we do every year."
Of course, there was all kinds of entertainment on the last day of the fair.
"People from all over the place, and it never ceases to entertain us," said Vanessa Gorgas.
Above all, the final day was for family, a chance to share quality food and quality time.
"It shows that the pandemic is allowing us to come back together and have times like this," said Brooks Griffin.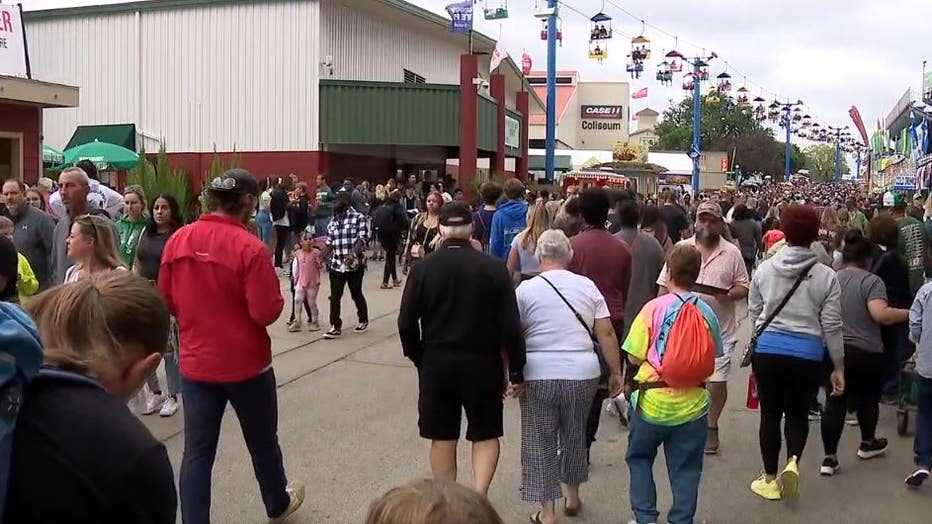 A Wisconsin State Fair official said the 2021 fair drew more than 800,000 people, but they were hoping for more this year. They've surpassed 1 million in attendance in the past.