Las Vegas mass shooting reignites debate over gun laws; Dems' calls for action go nowhere


MILWAUKEE -- Democrats and gun control advocates are pleading with Congress to do something to stop mass shootings after the deadliest such incident in recent U.S. history happened in Las Vegas on Sunday, October 1st.

The shooting at a country music festival killed 59 people and injured 527 others. Police said they had found 42 guns in the hotel room and home of the shooter, Stephen Paddock, who killed himself before officers could get to him. Paddock is said to have bought the guns legally but may have illegally modified one of them to work as an automatic rifle.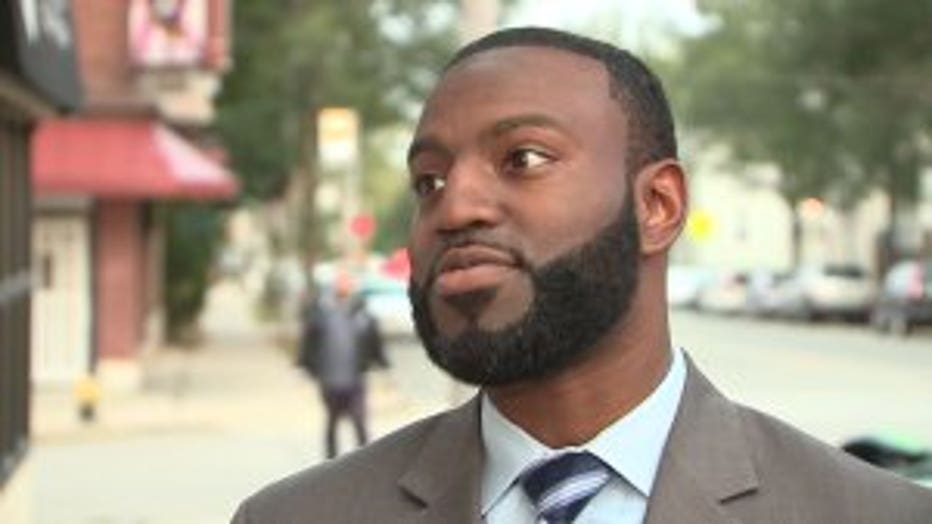 The shooting has reignited the debate over gun laws. Democrats called for investigations of gun violence and said lawmakers should strengthen background checks and ban certain types of weapons. But their calls for action went nowhere in the Republican-controlled Congress on Monday, as GOP members consider loosening existing gun laws.

"it shows the lack of actual courage," said state Rep. David Bowen, D-Milwaukee, "to actually do something that we know will save lives."

The Democrats' pleas faced a similar fate after previous mass shootings, including incidents at a Brookfield spa and the Oak Creek Sikh temple in 2012.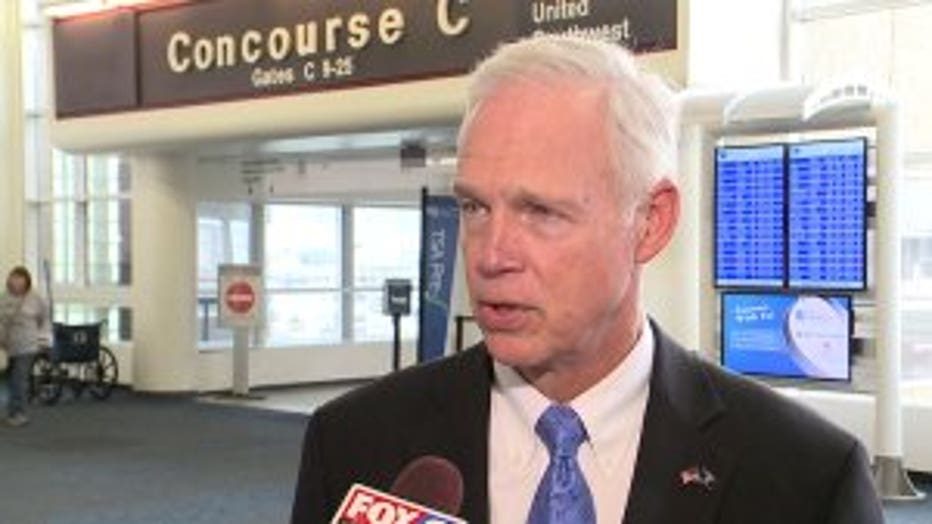 Republican U.S. Sen. Ron Johnson of Wisconsin said Monday that the calls for more gun control were coming too soon after the Las Vegas massacre.

"Let's concentrate on finding out exactly what happened in this case. Let's get the facts before we draw any kind of conclusions in terms of what we do policy-wise," Johnson said during an interview at Milwaukee's General Mitchell International Airport.

Instead of tightening gun laws, Republicans have floated proposals to loosen them. One bill that could be scheduled at any time for a House vote would make silencers -- known as suppressors by gun rights advocates -- more easily available.

Former Democratic presidential candidate Hillary Clinton called out the bill on Twitter after the mass shooting, saying the crowd in Vegas fled at the sound of gunshots.

"Imagine the deaths of the shooter had a silencer, which the NRA (National Rifle Association) wants to make easier to get," Clinton tweeted.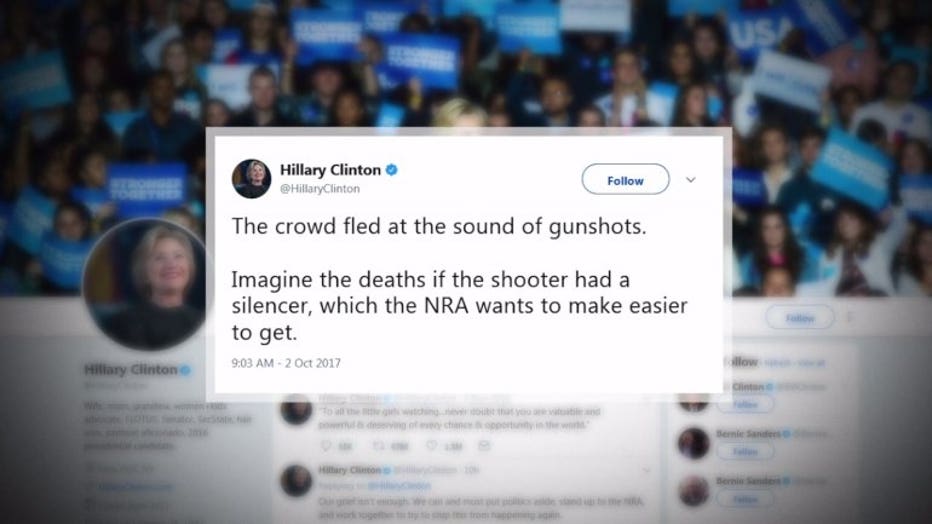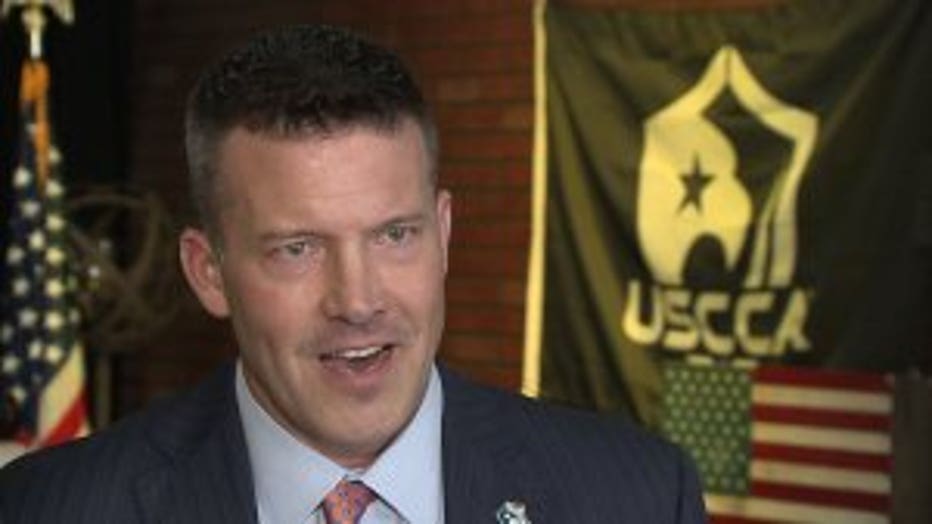 Tim Schmidt, president of the U.S. Concealed Carry Association, called Clinton's assertion "completely untrue." He said the equipment muffles the sound and benefits the person shooting, but doesn't silence a bullet traveling through the air faster than the speed of sound.

"I think this is much ado about nothing," Schmidt said of Clinton's concerns. "I don't think that the easy access to suppressors would've had any difference on this man's intentions and I don't think it would've had any effect on people's abilities to survive that situation."

Bowen said he was more focused on stopping proposals like the one in Wisconsin's Republican-controlled Legislature that seeks to allow people to conceal a weapon without a state permit or training than he was on gun silencers.

Schmidt said the investigation and people's attention should be on Paddock's mental state, not placing restrictions on the types of guns he used in the massacre.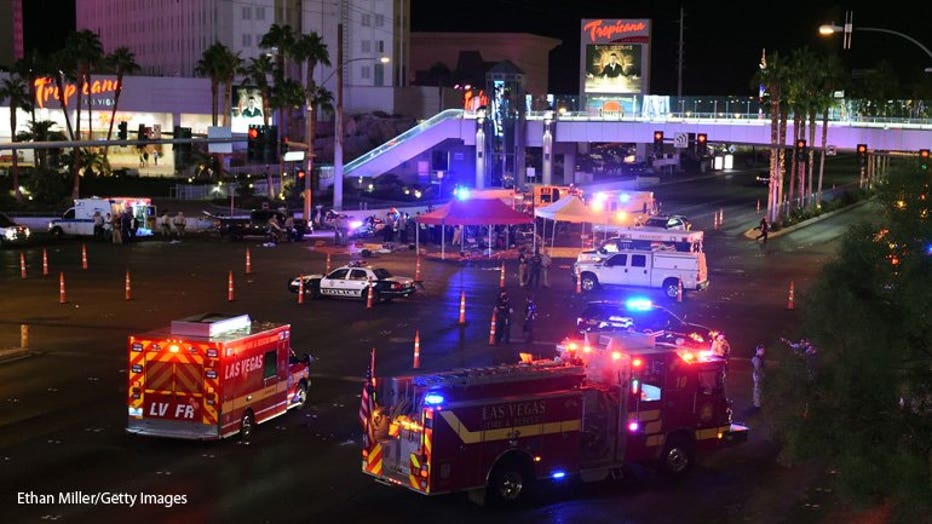 LAS VEGAS, NV - OCTOBER 02: Police and rescue personnel gather at the intersection of Las Vegas Boulevard and Tropicana Ave. after a reported mass shooting at a country music festival on October 2, 2017 in Las Vegas, Nevada. A gunman has opened fire


Meanwhile, U.S. Rep. Nancy Pelosi, the House Democratic leader, called on Speaker Paul Ryan to launch a new committee to investigate gun violence. Critics said Pelosi was playing politics, but fellow Democrats said such a committee should've been formed long ago.